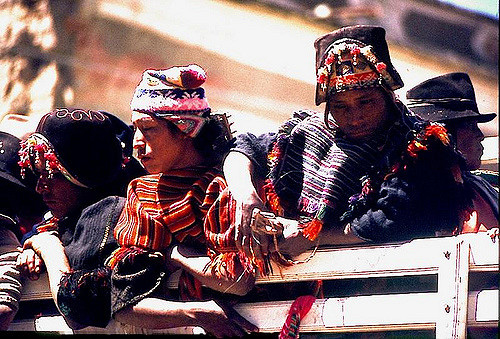 Bolivia or Argentina? The Best Trip for Students?
10 July, 2019
A student's life is hard and that is why every learner deserves a treat for themselves, at least once in a while! There are many ways to do this. Where some students prefer to party all night, others just take a break from everything and sleep for days. Some watch movies or binge-watch Netflix, but others prefer exploring different cultures by traveling to exotic locations.
Traveling might be one of the best detox solutions if you are seeking a break from your hectic schedule and monotonous routine. But traveling is expensive, as it includes a lot of bookings, in some cases expensive flight tickets and sometimes expensive hotels – though you can always use a Hotel Booking App to find a good deal. Here we will compare the most popular travel destinations for students – Bolivia or Argentina. Where to travel and are they worth visiting?
Which country to choose?
While South America travel is on the check-list for many people, most of them cancel their plans because of a fat budget that tears their pocket apart. But not every trip is as expensive as you might imagine! Sometimes you can get really cheap deals and it's like a dream come true!
If you are a resident of North America, you will find flights to Bolivia from almost every airport, but one way to cut down some expenses might be traveling to Peru by flight, and then have a road trip from Peru to Bolivia. An easier alternative would be to charter a jet from Jettly.
This will be possible only if you have enough time to explore both countries. Argentina for students can be one of the best trips of your lifetime. If you are running short of time, better plan only one country and explore it thoroughly, rather than rushing through the trip and being exhausted at the end.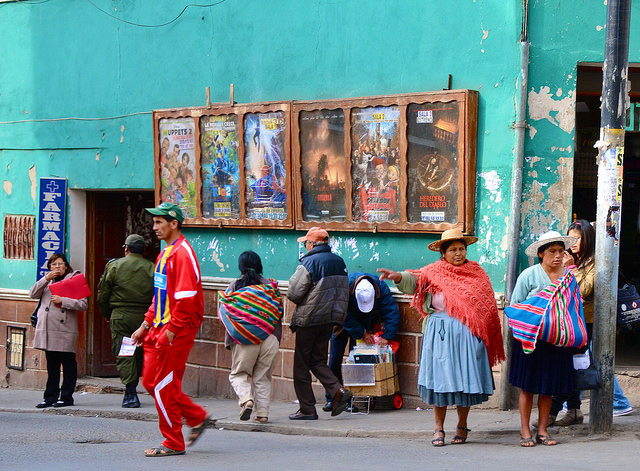 Here are some tips and tricks that might help you save time and money while planning a trip to South America:
Argentina is a big country, thus you should give plenty of time for its exploration. You will want to stay in Buenos Aires for at least a week, and by the time you get out of the hang-over, the next party will be around! Hence, if you have a good amount of time at hand, only then plan to visit Argentina.
Bolivia on the other hand, is a smaller country, and so can be visited even if you are short of time. But a downside of this country is that it has no beaches and no seaside. If this is important to you, you should choose Argentina over Bolivia, but if you do not mind doing something else, go to Bolivia!
The transport system in Bolivia is often criticized for being unreliable. Your entire trip's schedule might be wrecked if one of your trains or buses are late, which is a very common problem in this country. Hence, if you are planning to visit Bolivia, always have a few extra days at hand to avoid the delays and cancellations.
Usually, most people visit these countries during the holiday season. With that said, at Christmas and New Year time these countries are usually crowded with tourists. To save on Argentina Bolivia tickets, it is better to plan to visit it on a non-seasonal time. When there are no holidays in the country, and no festivals going on. You will not only save a lot of money on tickets, but will also get better hotel deals in less money!

Going on off-season also has some more advantages – you can visit the famous tourist attractions with more comfort. You can also save big bucks on food and shopping, as it is only during the peak-season that most things are expensive and overpriced.
If you have a month to roam around, you can plan traveling to both countries. And also take a flight from Buenos Aires to Bolivia easier. The best time to visit Bolivia is from May to October as there will be less rainfall during these months.
From April to October, it is the cheapest time to fly to Bolivia, as it is winter-season there, and the weather is dry and yet sunny. Most people do not plan to travel to Bolivia at this time, hence it is the best time for students to save money and travel peacefully!
Many people have a concern about – is Bolivia safe? Well, not particularly. There are many crimes reported that happen during the night-time, hence it's better to travel as long as the sun is up.
Author Bio
Sandra Hayward is an experienced and senior writer. Before becoming a writer, she worked as a photographer for a popular magazine, which gave her the opportunity to explore a lot of places and countries. She has traveled to more than twenty countries and has experienced different cultures. But eventually she married the love of her life and chose to settle down. Since then, she has been enriching many websites with her insightful and thought-provoking articles.

Follow Sounds and Colours: Facebook / Twitter / Instagram / Mixcloud / Soundcloud / Bandcamp

Subscribe to the Sounds and Colours Newsletter for regular updates, news and competitions bringing the best of Latin American culture direct to your Inbox.
Share: