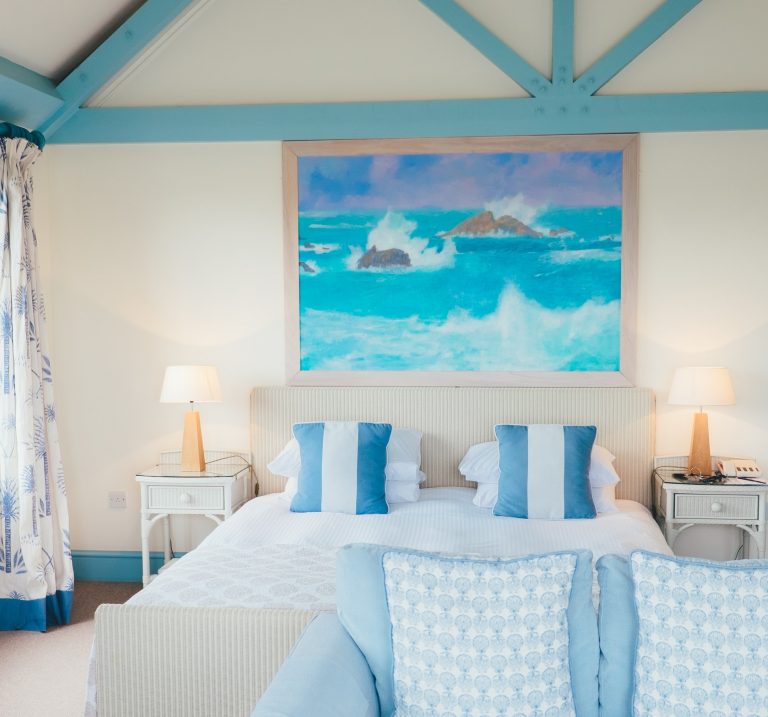 Caribbean Interior Design Style – What Exactly Does It Mean?
18 July, 2021
It would be great if the vacation lasted forever! Each of us, at least once in his life, dreamed of forgetting about all the everyday worries and the hustle and bustle of everyday life and ending up on a plane flying to Jamaica or the Bahamas. Fortunately, Caribbean-style décor can bring you a little closer to an alluring tropical paradise!
What is welcomed in a tropical style interior:
– free layout;
– home collections of travel souvenirs;
– stone of light shades;
– natural materials, wicker furniture, and mats, sun loungers instead of chairs;
– live greenery and aquariums.
What is unacceptable:
– cluttering up the space with furniture;
– excessive "riot of colors" (will tire eyes);
– red and black colors;
– silver and gilding in decor and textiles;
– pompous and heavy curtains, paintings and accessories on the verge of kitsch.
Bringing Caribbean-style décor to your interior means lots of vibrant colors set against a sandy white like Caribbean beaches backdrop. We choose a bright palette: strawberry ice cream, a splash of sea waves, accents of tangerine, coconut, and sunny yellow shades. Create a true Caribbean mood!
Colors in the interior in a tropical style:
– light translucent tones for walls in white-blue-green tones;
– large interior items, upholstered furniture, and window textiles have shades darker or slightly brighter than the main surfaces;
– small accessories – bright and juicy, as well as white;
For lovers of tropical comfort, we recommend opting for natural materials that create a feeling of warmth and comfort in the interior. Polished exotic wood furniture, stone floors, tiles and marble in the bathroom, and dark wood floors create the perfect base for a Caribbean-style interior.
Walls and ceilings finish:
– silky overflows of decorative paint with imitation of seafoam or embossed waves in the "sea breeze" style – mainly in gray-blue and turquoise colors (pastel!);
– rustic coating (decorative plaster) in the Latin hacienda style, with sharply marked asperity and rough to the touch (for ease of use, a special protective "finish" is applied) – most often in different shades of white and beige-gray.
Variants for curtains:
– roll curtains with a bright "tropical" ("sea") pattern or ornament;
– "Japanese panels" (the fabric is stretched over a rigid frame that moves along the guides), the background – to match the walls, the pattern – to match the accessories or furniture, or plain, bright colors, fabrics – linen or silky
– "Roman blinds" (lifting system of horizontal folds), background, pattern, and type of fabric – similar to "Japanese" or white;
Would you like to feel the atmosphere of a luxury villa on a Caribbean island? Then opt for a four-poster bed. Airy enveloping fabrics will create the feeling of a cozy refuge and fill your dreams with pictures of heavenly life. Accentuate the Caribbean style with an openwork wicker peacock chair in your bedroom or living room – perfect for serene summer evenings.
Furniture in the interior in a tropical style:
– dynamic designs, non-standard elements, rare materials, and upholstery;
– rounded shapes, reminiscent of pools and fountains (if there are sufficient funds and free space);
– mobile and multifunctional (if the apartment is far from the size of the football field), console tables and shelves in white tones;
– you can find furniture with bright designs on Homey Design Store.
If the purchase of new furniture is not included in the plans, simply change the upholsteries while you choose them consider their compatibility with window textiles (companion fabrics with different textures)
The Caribbean islands have absorbed many different cultures over the centuries. From France and Spain to Africa, Holland and Great Britain, diverse influences are reflected in music, culture, language, and of course, unique interior style. Therefore, when choosing furniture and decor, do not be afraid of eclecticism!
The splendor of the Caribbean style will also be reflected in the interior's decor. Bold, colorful accessories, multi-colored ceramic vases, wicker baskets, and old kitchen utensils combine beautifully with modern touches, while glass and crystal details complete the Caribbean look.
Lamps in the interior in a tropical style:
– bronze with a patina effect or hand-forged perforated metal will play well in contrast and give a greater resemblance to the original (a villa on the ocean) – an option for aesthetes;
– white glass frosted shades for ceiling lamps and sconces.
If the transformation of housing has raised the issue of repair, arrange a "cornice light" and put lamps of different colors with autonomous switching on.
Decor and accessories in a Caribbean style:
– all kinds of objects and collages on the theme of "sea and sun"
– vacation photos and color posters.
Rainforests, coral reefs, lush greenery: all the richness of nature will now be embodied in your interior. If you want to relax and unwind in nature without leaving your home, then place live plants in all rooms. Our favorite green plants are palm trees, English ivy, aloe vera, lilies, and ferns.
Bring Caribbean-style décor to your home and see your home come alive and transform, filled with fun, joy, and lightness. Real Caribbean mood!

Follow Sounds and Colours: Facebook / Twitter / Instagram / Mixcloud / Soundcloud / Bandcamp

Subscribe to the Sounds and Colours Newsletter for regular updates, news and competitions bringing the best of Latin American culture direct to your Inbox.
Share: