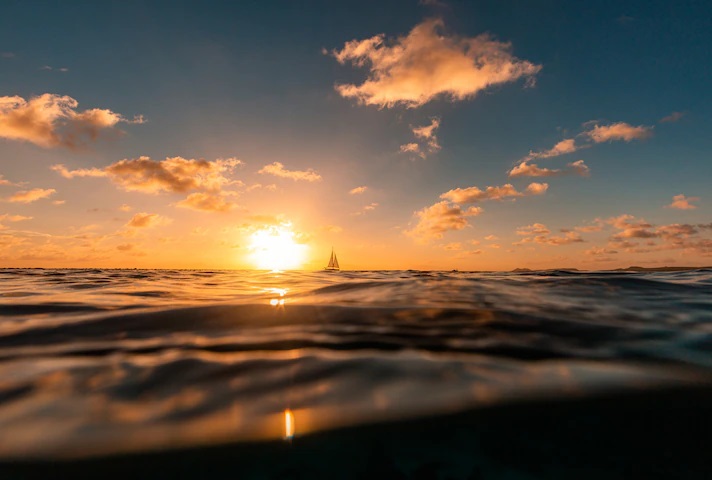 Caribbean Islands Travel Guide: Which of the 26 Islands to Choose for Your Vacation?
20 October, 2022
It is not easy to understand the islands located in the Caribbean Sea – the fact is that there are many islands there, and they are all different. Busy Jamaica has little in common with densely populated Aruba. And even islands located extremely close to each other, for example, Saint Kitts and Nevis, differ significantly not only in appearance, but also in offers for tourists. Therefore, in this article we will talk about the features of some of the islands, which will help those who plan to go on vacation make a choice. If you want to quickly earn money for your vacation – try live casino games – here you will find a large amount of entertainment for every taste.
The Caribbean is a region of the world between North and South America, which includes 35 countries. The region got its name in honor of the Caribs – South American Indians who moved to the islands about 2000 ago.
The Caribbean attracts tourists from all over the world: about 30 million people visit them annually. People go to the islands to see the underwater world of the Caribbean Sea, go yachting and diving, walk through the tropical jungle and relax on the snow-white beaches.
The Caribbean is located in the western part of the Atlantic Ocean. In the south and west, the region borders on the coast of Central and South America, in the north and east it ends with a chain of Caribbean islands.
The Caribbean includes about 700 islands, including the well-known Bahamas, Greater and Lesser Antilles. The total area of ​​all the islands is about 245 thousand km². This is comparable to the territory of Great Britain.
Caribbean countries
When talking about the Caribbean, they mean a region that includes 35 countries. Of these, 26 states are islands, and nine are part of the continents of South and North America. The shores of all countries are washed by the Caribbean Sea.
Some Caribbean states are considered overseas territories of other countries, such as Martinique, a region of France. We give in the table all the countries and territories that are washed by the Caribbean Sea. The history of each of these states began long before how to become a dependent territory.
1. US Virgin Islands
The US Virgin Islands are called so for a reason, because this is a favorite vacation spot for many Americans who make their first stop here during their travels. The island has all the amenities and it practically does not differ from its native places in America. The islands of St. John's and Santa Cruz attract tourists with natural and cultural attractions.
Best for: lovers of large resorts and nature.
2. Anguilla
The beaches on this small island are the epitome of perfection. They are small, with a friendly local culture and luxurious villas dotted around. It's the endless beaches that set the standard for beach clichés.
Best for: A luxurious, yet discreet and secluded getaway.
3. Antigua
This medium-sized island is surrounded by many small beaches with large and not very large ones, with modest and not very resorts. English Harbor offers yachting and colonial heritage.
Best for: A classic beach holiday in a resort. But keep in mind that it will take several days to get here.
4. Aruba
Barren and almost featureless, the island of Aruba attracts attention with its many beaches, world-class resorts and boulevards with famous restaurants and bars.
Best for: A carefree luxury getaway.
5. Bahamas
Not far from the USA there are many mysterious places and luxurious resorts on the islands of the Caribbean region. There are about 700 Bahamas in total.
Best for: Island-to-island travellers, diving and party fans, and Americans looking for a change of scenery.
6. Barbados
A British accent is common on this clean, medium-sized island bordering the Atlantic Ocean. Many beaches are ideal for every taste and budget. There is both active recreation and moderate luxury.
Best for: Surfers, windsurfers, sunbathers, as well as for true gourmets and lovers of sumptuous dining.
7. Bonaire
One of the most interesting islands in the southern Caribbean is small Bonaire, famous for its excellent diving in the open sea. It also boasts an amazing history and the charming and accessible city of Kralendijk.
Best for: Divers, low cost travelers, and fans of small discoveries.
8. British Virgin Islands
This is the richer, less developed and more isolated version of the US Virgin Islands. Yachting and diving enthusiasts will find a lot of interesting things among the 40 islands. And the main island of Tortola can offer the most luxurious holiday.
Best for: Diving enthusiasts, snorkelers, sunset cocktail parties.
9. Haiti
The famous island of Haiti is the exact opposite of a carefree holiday. In 2010, an earthquake occurred here. But if you want to explore a rich culture that is mostly African, this place is worth a visit.
Best for: People who love learning and exploring new things.
10. Guadeloupe
The peaceful islands are ideal for people who love small trips, relaxing on the sand and delicious food. This is a combination of magnificent beaches and tropical nature.
Best for: Topless tanning from morning to evening with a great seafood lunch.

Follow Sounds and Colours: Facebook / Twitter / Instagram / Mixcloud / Soundcloud / Bandcamp

Subscribe to the Sounds and Colours Newsletter for regular updates, news and competitions bringing the best of Latin American culture direct to your Inbox.
Share: