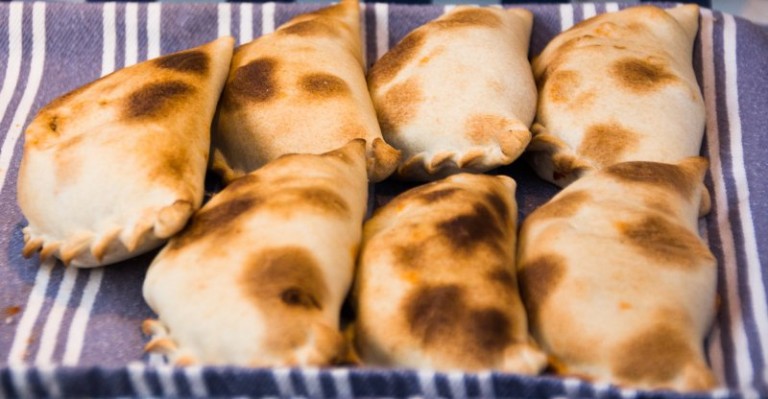 Common Cooking Methods in Latin America
16 August, 2019
Latin American food is unique in the fact that it is influenced by the history of newcomers who have travelled and settle on the lands. There is a little bit of Spain, Africa, and some parts of Europe involved in the inspiration of the foods in Latin America. Now you will find that there are differences in Latin American food based off of the availability of ingredients that are commonly found in the region, just like there are differences in other regions.
Some of the dishes that you will find are quite common in Latin America include one called Seviche, which is a raw fish dish that is covered in a citrus marinade. When moving further south into Latin American many other dishes are commonly made with the use of corn as it is one of the main vegetable sources found here.
Some other foods that are commonly eaten here include roasted pork and fried plantain. Some of these items you can also find in North America. However, the food in Latin America is highly known for their different techniques of cooking it. Preparation times are generally quite intensive and the flavors are very bold!
Common Food Items of Latin America
Corn (maiz, choclo)
Corn is the top food that you will find readily available to consume in Latin American. In fact for over 5,000 years it has been the main food item cultivated into many of the most know Latin American dishes. It's the main ingredient in dishes like arepas, tamales, and pasteles, and chichi.
Potatoes
There are hundreds of different types of potatoes to choose to cook with in South America. This is one of the many reasons why there are so many different potato recipes. There are also various different ways that potatoes can be prepared. They can be mashed, fried, freeze dried, baked and more. Potatoes are actually the oldest out of all of the crops and are the most important Latin American crop.
Peppers (ajis)
Peppers are actually the most important ingredient in South American. There are sweet peppers as well as hot peppers. They are commonly used to enhance the flavors and boldness of various different types of dishes, such as the marinades used for the dish Ceviche.
Tropical Fruit
You cant have Latin American cuisines without some fruit somewhere in the mix! There is a large amount for tropical fruit available to use for recipes and just in general to eat. You will find Papaya, guava, mango, cherimoya, and many more tasty fruits in this region. Many of these are used in fruit desserts that you are sure to enjoy!
Queso fresco / queso blanco
South American food is famous for its Queso Fresco. It's a cheese that has a light amount of salt in it, and its un-ripened straight from cow's milk.
Yucca (manioc, cassava)
Yucca is another very important food source. The plant is often grounded and dried out to make an ingredient called Farofa; this a pork and black bean stew.
Asado – Latin American Meat Smoking
Asado is basically a ritual ceremony that has to do with Barbequing, or smoking lots of meat. It's not quite the same as how BBQ is prepared in North America. You don't just fire up your grill and add slabs of meat to cook on the grates. Some of them use the best electric smoker
No, and Asado takes many hours. Very long, frustrating hours of smelling wonder meat smoking while you have to wait for it to be done. However, the end result makes it quite worth the way. This is an event where family and friends spend a Sunday together. People make a trip to the butcher to purchase lots of meat and it's a bit of a ritual.
What Makes an Asado Different from a regular BBQ?
Well, instead of the average grill being used, a wood fire is started to prepare the meats. This process can take as long as 18 hours, which is unrealistic to the Northerners which typically take no longer than about 5 hours max to grill their food. However, with the Asado ritual, the smoke, fat, and meat juices are so well saturated that you'll be tasting smoked meat that is quite heavenly.

Follow Sounds and Colours: Facebook / Twitter / Instagram / Mixcloud / Soundcloud / Bandcamp

Subscribe to the Sounds and Colours Newsletter for regular updates, news and competitions bringing the best of Latin American culture direct to your Inbox.
Share: