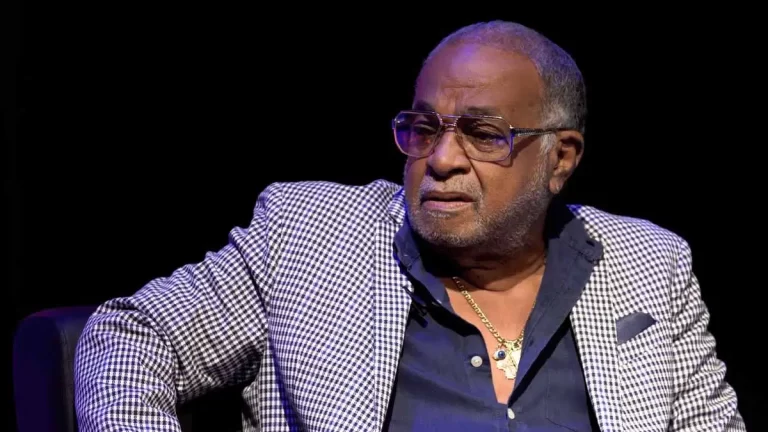 Creator of the Songo Genre, Cuban Musician César "Pupy" Pedroso Has Died
22 July, 2022
The famous Cuban composer and pianist César "Pupy" Pedroso died in Havana at the age of 75 two days ago. The Cuban Music Institute confirmed Pedroso's death. Pupy was a true living legend of the Cuban music scene and created a new genre of Cuban music, the songo.  In our article, we will remember what works this Cuban musician created and what contribution he made to Cuban music and history.
César "Pupy" Pedroso and his career
The future musician was born in Havana's La Timba neighbourhood into a musical family. His father was a famous pianist and his grandfather Julio Pedroso was the head of the Cuba orchestra. Therefore, from an early age, Pupy grew up in a musical atmosphere. Besides teaching (his father taught him to play musical instruments), from a young age, the boy represented his father in the Chapottin ensemble and the Sensación orchestra. Then Pedroso studied at the Conservatory of Music. These two tendencies are what make his music and personality so interesting because on the one hand the musician absorbed Cuban rhythms and loved Cuban music, on the other hand, he received an academic education and was a professional musician, not just a talented amateur. Pedroso said that Cuba should be cultivated in his mind, music and heart, and he certainly did.
Pedroso began his musical journey in the Revé Orchestra and worked as a pianist from the late 1960s. He became known for the compositions he composed with the Cuban music group "Los Van Van", particularly "Tranquilo, Mota" and "Seis Semanas". In the mid-90s he published his first solo album and then created his band, "Pupy y Los Que Son, Son", a 16-piece musical collective. The group also creates contemporary Cuban dance music with folkloric motifs. On the one hand, it is complex, quality music, which combined the sound of a cello, drums, synthesizer, timbales, trumpet, trombone, and other instruments with vocals in a Cuban folk manner. On the other hand, the same band's videos are very modern and visually even evoke associations with Europop and other modern songs.
Songo music
This genre of Cuban music was created by Los Van Van, which Pedroso was a member of until 2001. What is the peculiarity of songo? It is a mixture of dance music with folkloric Afro-Cuban rhythms, such as the rumba, which is characterized by the use of certain musical instruments. There is even a special Latin American drum beat called the songo, which is the basis of this music. It is a rhythm using timbales, percussion, and brass instruments. Los Van Van" band also actively used a synthesizer to create their compositions. However, it must be said that the songo genre is more than just a certain rhythm. Thus, Juan Formell of Los Van Van described songo as a combination of different cultures, the musician's personality and his special ability to feel the music. And even without going into the technicalities of making music, songo music does conjure up associations with older folk rhythms and cultures but is created with modern technologies.
In 2013 the musician received the National Music Award. The Cuban association "Hermanos Saíz" also named him a maestro of youth for his contribution to Cuban culture and love of his roots. And this love for his roots is characteristic of all his compositions. Even for someone who is far from music, listening to the music of "Los Van Van" or Pedroso himself will bring an amazing experience. Unwind, turn off the movie or PlayAmo , put down the book and just enjoy the songo – contemporary Cuban music that embodies the spirit of the Cuban people.

Follow Sounds and Colours: Facebook / Twitter / Instagram / Mixcloud / Soundcloud / Bandcamp

Subscribe to the Sounds and Colours Newsletter for regular updates, news and competitions bringing the best of Latin American culture direct to your Inbox.
Share: