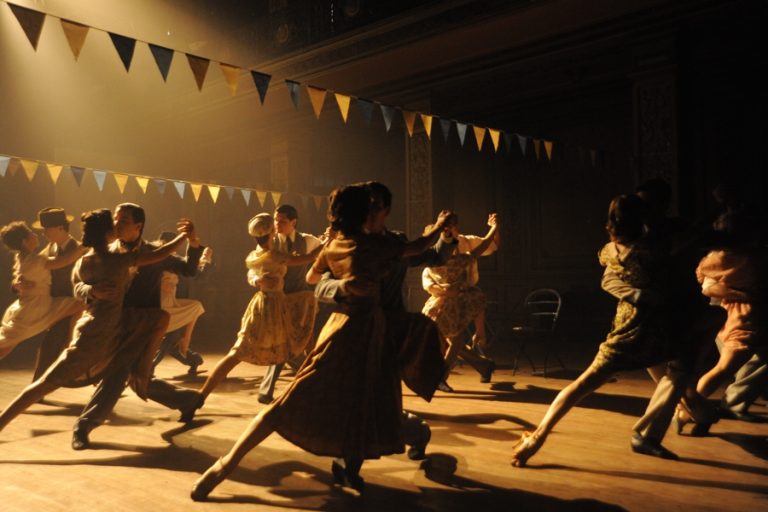 Dance, Romance and Games of Chance
11 April, 2022
Latin America is synonymous with so many wonderful, glamorous and vividly colourful things. Whether you are experiencing all the rich flavours, sights and sounds of the atmospheric, and traditional Belén Market in the Peruvian Amazon, or, you are trekking through the Venezuelan jungle in order to reach the iconic and stunning Angel Falls. In terms of physical landscape, Latin America is undoubtedly one of THE most epic, beautiful and picturesque parts of the world.
Indeed, Latin America is the scene of many prime 'tourist favourite' locations, each and every one of which holds its own list of real, life enriching merits. One of the biggest and most important exports from Latin America however, is it's rich, vibrant and diverse culture of its many different peoples.
From the amorous, hip swaying moves to be found within all of the many forms of Latin dance, to the warm, passionate and fiery nature of the Latin American people, no one can deny how much more exciting the world we live in today is, thanks to the existence of Latin America!
There are a few things which we feel can capture the cultural mood of the Latin Americas.
Dance
The first for us must be dance, and, of course, the incredible Latin music which helps to inspire and nourish it. Starting with fun-filled and fruity, sass-fuelled salsa, which has you up on your feet and swinging your hips within mere moments of exposure, and the rich and rhythmic salsa music itself. This dance, which is lighter hearted than the tough-edged tango, flirts, flatters and thrills in equal measure. Salsa carries a lot of the warmth and generousness of spirit of the Latin American people. It is playful and fun, and, just like a good sangria, has an almost citrus-like flavour and zest to it.
Then we move on to the much darker and more sultry, even at times dangerous, passion-fuelled thrills of tango. Though the tango is said to have taken influences from African, Native American and European culture as well, the oldest and purest form of tango is widely believed to be the one which was originally danced in Argentina and Uruguay. The dance its self is believed to have originated in the lower-class districts of Buenos Aires and Montevideo.
Whilst tango music is derived from the fusion of various other forms of music from all over Europe, modern day tango was partly shaped by the dances of the former slave peoples from within their candombe ceremonies. Indeed, the word 'tango' was initially used to refer to the musical gatherings of slaves, which, there is evidence to suggest, colonial authorities attempted to ban as early as 1789.
The tango is thankfully now safe. Indeed, in 2009 UNESCO approved a joint proposal by Argentina and Uruguay to add the tango to the UNESCO Intangible Cultural Heritage List. Which is a relief to say the least, as, amongst other reasons, in the western world of today, the tango, through its appearances in films, TV series and on various other things, has become heavily linked with the whole idea of romance. If we were to lose such a precious thing, then it is clear that it wouldn't just be the Latin American people who lost a piece of themselves, we all would.
Games of Chance
Like these amazing, emotion fused dances, the daring heart of the Latin American people beats out a strong and inspiring rhythm of its own. These are a people who are not strangers to hardship. They are strong, daring and fierce, and, they're not afraid to step outside of the box and take some risks now and again. This is probably part of why games of chance, such as new bingo sites, are also so interwoven into the rich tapestry of their history.
Indeed, one of the oldest known strategy and luck games in America, patolli, also originated there. This is also possibly why the online gaming industry in Latin America is one of the fastest growing on the market today. With fantastic online casinos popping up by the day it's now possible for the adventurous and spirited Latin American People to enjoy playing some of the latest and greatest online games.
And, all from the comfort of their own homes!
Cutting out on any annoying travel time also means that they have more time to enjoy themselves on these great games, and, who knows maybe even have a good dance. It might even inspire you as much as the amazing wealth of culture to be found in Latin America and in the big and generous hearts of the Latin American people.

Follow Sounds and Colours: Facebook / Twitter / Instagram / Mixcloud / Soundcloud / Bandcamp

Subscribe to the Sounds and Colours Newsletter for regular updates, news and competitions bringing the best of Latin American culture direct to your Inbox.
Share: