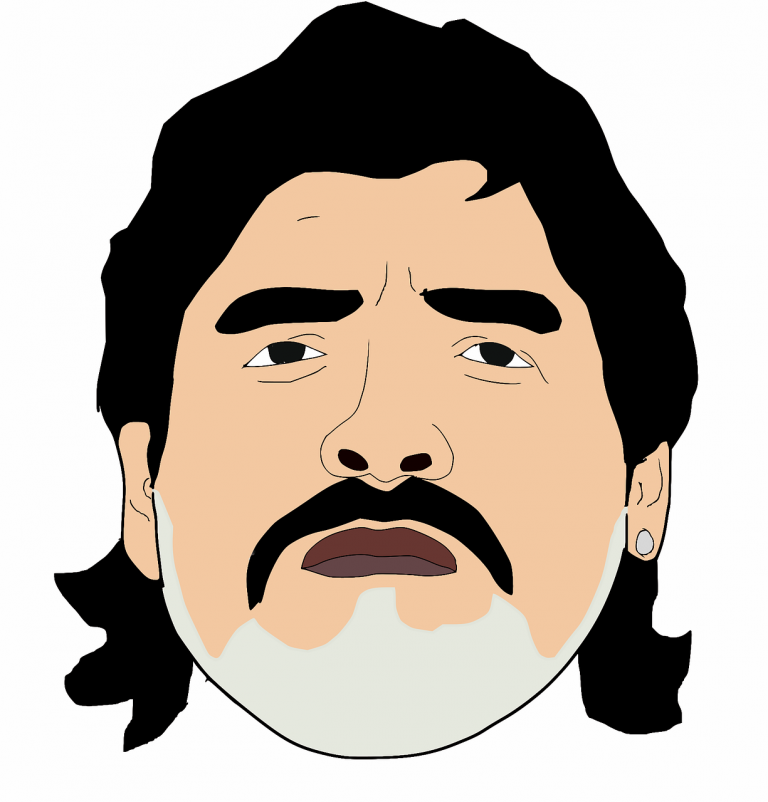 Diego Maradona's Time So Far at Gimnasia de La Plata
03 March, 2020
There's no shortage of celebration of the enigma that is Diego Maradona. Throughout the 1980s, he was undoubtedly the most talented soccer player in the world. Standing at only 5ft 5", he was profoundly athletic in maneuvering with the ball, notorious for his long dribbles and of course, embedded in controversy throughout. 
Today, Maradona is head coach of the Argentine Super League club Club de Gimnasia y Esgrima La Plata . They are currently one place below where they finished last season when Diego took over as manager (18th, currently 19th). Having won 3 in a row, La Plata are on a good run of form beating Independendiente, Sportivo Barracas and Athletico Tucuman. The PA Lottery bonus code could see you have a go at predicting some of these scores, and with a great turn of form can come great odds with this offer .
The last 1-0 win against Tucuman was particularly special, as they played the last portion of the game with only 10 men. With hardly any possession, Maradona's men played extremely well with them generating a greater amount of goal scoring opportunities. This win was more than just a league match victory. The team celebrated immensely, as it keeps them closer to staying in Argentina's top footballing division.
The morale of the team is hard to judge, though. Maradona's career ended in a downbeat, somewhat tragic way of succumbing to drug addiction and becoming unfit. His testimonial match in 2001 marked two decades of drug addiction, weight gain and terribly worn out knees. Hobbling around the pitch, he was invited to score by the opposing keeper to give him a good send off.
The respect and love for Diego came through in this game, despite his faults. He is clearly an adored and respected hero for many as shown by the mega-stars that turned up to the game. The tragedy remains the same, though, another two decades later. Whilst it can only be alleged, many on social media point out that Diego appears to be handling illicit substances in La PLata's game the other day against Central Rosary on the 15th of February.
As pointed out in 19 second clip on Twitter , it appears that with great coordination, the bench staff of La Plata stood around Diego with it being difficult to see him in a suspicious manner. Meanwhile, Diego handles a mystery object and bends over towards the bench for a few moments. Whilst this may appear to be an unfortunate coincidence and completely benign, his history with drug abuse and public antics can lead to such unfortunate assumptions. And this has been Diego's story for a while now: what made him great has also hurt him the most.
It was apparent from the Diego Maradona HBO documentary how much fame had hurt him, and how disposable talent can be, despite him being the greatest. His energy and recklessness is what made him great, but it also led to tragic circumstances in his personal life.
You can't help but feel although he is being looked after in La Plata as much as he is looking after the young players. He struggled to handle the fame when in the limelight, and whilst being the manager of La Plata isn't quite the same as winning the world cup for Argentina in 1986, he is still under pressure from fans, the public and the press.
It's not as if he shines away from the spotlight with age either, though. Diego remains to be a huge character that is willing to speak his mind. Just the other day he belittled the tribute that was prepared by Boca leadership as he is preparing to play his former club.
Diego appears to be happy at his current club though, who are in a good spell of form. In fact, as you can imagine, he has re-energized an entire city and fulfilled the dreams of many. To lead La Plata is a great honor for the fans and players, who would have all looked up to him throughout his career. This alone carries a lot of weight, and can spur them on for more wins.
One person in particular who is living his best moment under Diego's leadership is 16-year-old Ivo Mammimi. The forward had debuted his first game for the club in the 2-0 win against Sportivo Barracas to put them through to the round 32 of the Argentine Cup. This is the youngest player to make his debut in the club's first team, beating Magallan by exactly a week. Diego clearly believes in the young man, which such inspiration and motivation cannot be stressed enough.
After the game, Ivo Tweeted "No words to describe this moment" unbelievable all, let's do it and let's go gymnastics ", which translates to" There are no words to describe this moment. Pure happiness, thank you all for the support. Let's go for more and let's go Gymnastics ".
After his positive performance, Ivo could be included in the next Argentine Cup game. For La Plata as a whole, they will be preparing to face Boca Juniors' strong side. Being a club with strong links to Diego too, he will be looking to impress and get his men fired up.

Follow Sounds and Colours: Facebook / Twitter / Instagram / Mixcloud / Soundcloud / Bandcamp

Subscribe to the Sounds and Colours Newsletter for regular updates, news and competitions bringing the best of Latin American culture direct to your Inbox.
Share: