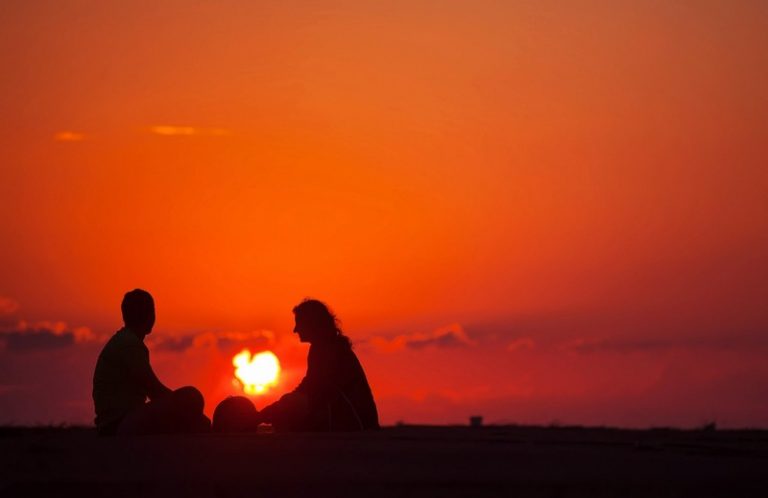 Divine Love: Waiting for a Miracle. Review
03 February, 2020
The imperfect but bright and, in a good way, a provocative film of a rather young Brazilian Gabriel Mascara is an anti-utopian look into the defiantly near future. The action takes place in 2027, not such a distant future. But Brazil, according to a voiceover of a child's voice, has become different.
The film has already appeared on the Internet and is gaining popularity among not only Brazilians but also foreign viewers. Before you watch a movie online or download it, check-in Total AV review how to watch and install movies safely and not pick up a virus on your computer or mobile device.
Short review
The events of the film "Divine Love" take place in Brazil, 2027, when people turn to God through the booths and arrange rave parties. The main character, named Joana, works as a notary public office. Her responsibilities include registering divorces, but the devout Joana does not believe in divorces and is struggling to prevent them. She considers every saved marriage a good deed that can bring her closer to the realization of her dream: Joana and her husband Danilo (Julio Machado) have long been trying to have a child, but neither special sterility procedures nor prayers help them.
The atmosphere and picture of the film
It is rather sad than evil, very decorative, slow, sensual film – lit with neon, shimmering in pink and blue, shapeless. As a rule, a motionless camera looks impassively at bodies, admires modernist architecture, finding ever-new signs of loneliness and alienation in compositions filled with people. Mascara (or his cameraman Diego Garcia) is certainly a talented artist. Carnival is no longer the main holiday in the country. The "festival of divine love took his place" – ​​a rave party, where locals dance in neon rays, and the word "Jesus" lights up on the screens.
Divine Love is the opposite of classic anti-utopias
Classical anti-utopias, as a rule, draw gloomy prospects; their dynamics are a movement towards an inevitable disaster. "Divine Love" by Gabriel Mascara breaks the canon from the very first shots. It is a defiantly static and very leisurely movie, drowning in the light of neon lamps that visually slow down all space and time: the action hangs on hold – a renewed Brazilian society is waiting for the Messiah, and Joan is waiting for her pregnancy.
Classical anti-utopias are full of noise and rage, but Mascara's film is more cunning. He pulls him into long silent pauses, the quiet voices of the characters, round dances, religious chants, and naive babble. Even frank scenes shot in the unique spirit do not stick out of the general hypnotic rhythm.
What is the message of the movie?
The fact is that "Divine Love" cannot be appreciated without knowledge of the context. This anti-utopian movie has a specific destination. It is aimed at Jair Bolsonaro, who is in the fall of winning the presidential election. So Brazil, like many other countries of the world, made a "right turn." The new president stands for traditional values. He does not welcome abortions and same-sex marriages, migrants, and national minorities; he does not share his admiration for the carnival.
It is significant that the year 2027, of course, was not chosen by chance. If Bolsonaro goes to the next election, the film will be at the very end of his second term. So "Divine Love" is an unequivocal warning addressed not only to Brazilians. When the state begins repression or promises absolute equality, this is creepy. Traditions replace actions; rituals replace faith. So you can blink not only the economy but also the second coming. It is the hidden message of the film, which is read between the lines.

Follow Sounds and Colours: Facebook / Twitter / Instagram / Mixcloud / Soundcloud / Bandcamp

Subscribe to the Sounds and Colours Newsletter for regular updates, news and competitions bringing the best of Latin American culture direct to your Inbox.
Share: