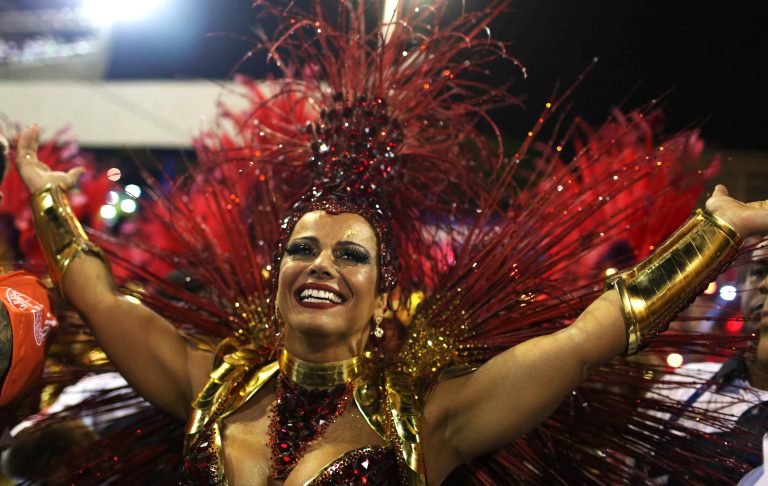 Dress for the Carnival in Brazil Like A Local
12 December, 2022
Carnival is one of the most vibrant, energetic, and exciting times of year in Brazil. With its vibrant colors, music, costumes, and dancing, it's easy to see why it's so popular with both locals and tourists alike. Many people come from around the world to join in the festivities.
If you happen to be in Brazil during Carnival you should feel like you've hit the jackpot at the National Casino. This is a once-in-a-lifetime experience that is sure to be one of the best times you'll ever have. But it can also be a time of confusion and chaos for tourists visiting the country during this period and if you're looking to really fit in with the locals, here are some tips on how to dress for the Carnival in Brazil.
Be as colorful as possible
The first thing to keep in mind is that the Carnival in Brazil is a vibrant and colorful event. People love to dress up and show off their sense of style. Bright colors, glitter, and flashy costumes are all part of the fun. So if you want to fit in with the locals, don't be afraid to embrace your inner fashionista and go for something bold.
Aim for bright, vibrant colors and eye-catching patterns. Brightly colored shorts, tank tops, and dresses are all great options.
Don't forget about comfort
The Brazilian Carnival is in a tropical climate, so you'll want to keep cool and comfortable in your outfit. The best way to do this is with light, breathable fabrics like cotton and linen. Avoid synthetic materials that can make you feel stuffy. And if you're planning to dance, you'll want to choose fabrics that won't cling to your body.
Also, make sure to bring a few items to keep you comfortable, such as a bottle of water and a light snack. You'll be out and about for hours, so it's important to stay hydrated and energized.
Don't forget to bring a raincoat or umbrella in case of unexpected showers. The Carnival in Brazil is known for its unpredictable weather, so it's always a good idea to be prepared.
What about shoes?
Footwear is an important part of any Carnival outfit. Flip-flops are popular because they're easy to slip on and off and they won't get in the way while you're dancing. However, if you're looking for something a bit fancier, you could go for sandals or even dress shoes.
Sandals are not only comfortable and easy to move in, but they also won't be too hot in the Brazilian sun. If you're planning on dancing in the streets, make sure to wear shoes that provide plenty of grip and support.
Add some accessories
Accessories are a great way to add a bit of flair to your outfit. Floppy hats, sunglasses, and colorful jewelry are all popular choices. You could also opt for a brightly colored purse or a statement necklace. If you're planning on taking part in the parades, consider a fun and eye-catching mask or headdress.
Don't be afraid to mingle
Learn some of the local customs and traditions. Get to know the different styles of music and dancing, as well as the various food and drinks that are available. This will make it easier to blend in with the locals and feel like part of the party. Carnival is all about having a good time, so don't be afraid to strike up a conversation with someone new. It's also a great opportunity to learn more about the culture and make some new friends.
By following these tips, you'll be sure to have a great time at the Carnival. Make sure to dress for comfort and style and go ahead and make some amazing memories.

Follow Sounds and Colours: Facebook / Twitter / Instagram / Mixcloud / Soundcloud / Bandcamp

Subscribe to the Sounds and Colours Newsletter for regular updates, news and competitions bringing the best of Latin American culture direct to your Inbox.
Share: