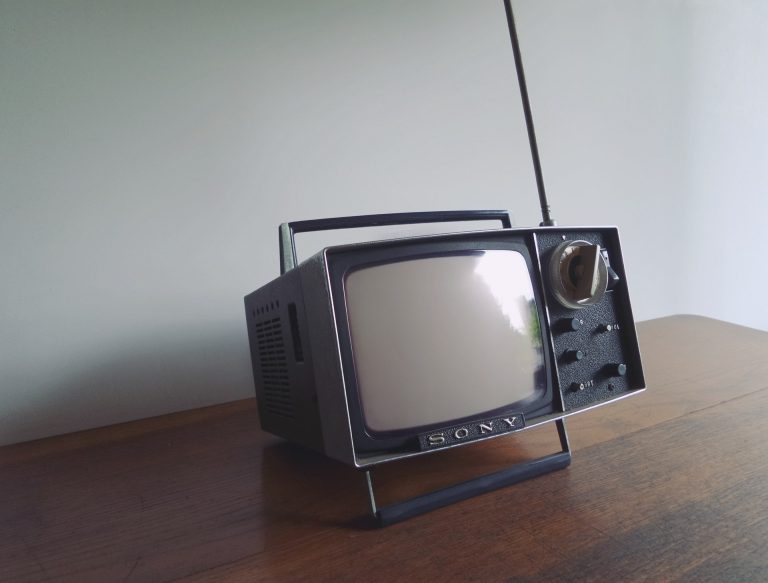 Easiest Way To Learn Spanish By Watching TV
17 August, 2022
Can watching TV help you learn Spanish? We live the dream now because we can watch TV and learn Spanish and other languages. Spanish movies, TV shows, documentaries, and the news all use real Spanish. You can learn Spanish with Lingopie and body language, understand context clues, and figure out what words mean even if they don't have direct translations by watching TV. Lingopie is a streaming platform to learn languages. You can post them afterwards. You can do all this in the comfort of your own home or wherever you have an hour or two to kill or just a few minutes. Let's talk about how to learn Spanish at home best.
Best Ways To Learn Spanish with TV
If you want to watch Spanish-language TV, you should set goals that you can reach. Let's look at the best way to learn Spanish.
Watch Passively
Stop doing everything else and watch Spanish TV. Please turn it on while doing something else so you can hear it and look at it often. Turn on both the Spanish sound and the English subtitles. This method doesn't require much work, but it still helps your brain learn new words and get used to how the Spanish language sounds.
Schedule Time Every Day To Watch TV
Think about how you'll watch TV. Before you go to bed, do you always watch an episode of a show? You can sit there and watch. Make sure to set aside time each day and week for more active ways to learn Spanish besides watching TV.
Repeat Over And Over
If you are starting, it's best to watch the same movie or show repeatedly. This will help you remember words, phrases, and even whole conversations. Reading about real people in Argentine telenovelas is a great way to learn Spanish. "Challenge accepted" and other famous lines from How I Met Your Mother will be easy to remember if you watch the show a lot.
Write Down What You Hear
This is a great way to learn how to spell and to understand what you hear well. Play a short clip of a movie or TV show without any subtitles. Write down what you hear, and then look at what's written in the subtitles and see if they match up. Did you get it all? Did you use all the right words?
Watch In Spanish, With Captions In English
Your ears are always being trained when you learn this way. People just starting to learn Spanish often say that people born and raised in Spain speak too quickly. When you first hear a language, you don't know. It sounds like a single word you don't know.
Retell What You Saw
Even if you're just getting started, you might begin narrating or writing down the stories of movies you've watched. Make use of as many of the new words and phrases as possible. Don't worry about getting the grammar right. This is more about how well you talk.
Write Down Phrases With Their Definitions And Examples
If you don't know a Spanish word you hear in a movie, but it's used a lot, or you find it interesting, write it down with an English translation. Keep a special notebook where you can write down words and phrases you learn from TV. Please write down the name of the movie and a sentence about it.
Enhance Your Spelling
When you watch English-language TV with Spanish subtitles, you not only learn new words but also work on your spelling—people who read a lot spell better. When you watch TV, it's easy to see Spanish written down.
Watch In Spanish With Captions In Spanish
What good does it do for a beginner to watch Spanish-language TV with Spanish subtitles? There are many good things about doing this. Mostly, you're beginning to connect certain Spanish sounds with certain letter combinations. You might find out that the letter h is silent in Spanish or that the letter ll is pronounced differently than you thought.
Watching Different Materials Can Help You Enhance Your Verbal Comprehension
Even though it's fun to watch your favorite movie or show repeatedly, it's good to switch things up occasionally. Find a movie you don't know much about or watch the first episode of a show you don't know much about and try to figure out as much as you can. This is how you force your brain to work on oral comprehension, much like real-life situations in a foreign country (but less stressful). Watch it again later in English to make sure you got it.
Improve Your Spanish Skills
Do you think that you can learn Spanish by watching TV? It is not only possible but also fun. You also get smarter and better at making decisions when you learn more than one language. And you can do all of this while sitting on your couch. A great way to learn Spanish, in addition to watching TV, is to talk with a native speaker.
Watching On Various Devices Is A Good Way To Learn Spanish
Because everyone is always busy, it can be hard to find time to take Spanish lessons or even watch TV. The good news is that you can watch many Spanish TV shows online, which means you can watch them wherever you are and on almost any device. How does this work if you have a lot going on? The answer is simple: you divide the time so you can do it in the time you have available. Even if you only have 15 minutes, you can watch one or two scenes on your phone. Then, when your next break comes, you can pick up where you left off.
With Spanish TV channels like Lingopie available online and easily connected to almost any device, you can learn wherever and whenever works best for you. This platform makes it easy to watch your favorite TV shows.
What to Watch For Learning Spanish
When you are learning Spanish, there is nothing better than Spanish novels to keep you interested and coming back for more. There are all kinds of things in novels, like bad plans and people who lie to get money. With shows like La Reina Del Sur and Teresa, you're sure to find something that will grab your attention and make you want to see more of your favorite characters. Whether you like stories about poor people who get rich or bad guys who win, you have a lot of choices. You can choose from a lot of different things to watch.

Follow Sounds and Colours: Facebook / Twitter / Instagram / Mixcloud / Soundcloud / Bandcamp

Subscribe to the Sounds and Colours Newsletter for regular updates, news and competitions bringing the best of Latin American culture direct to your Inbox.
Share: