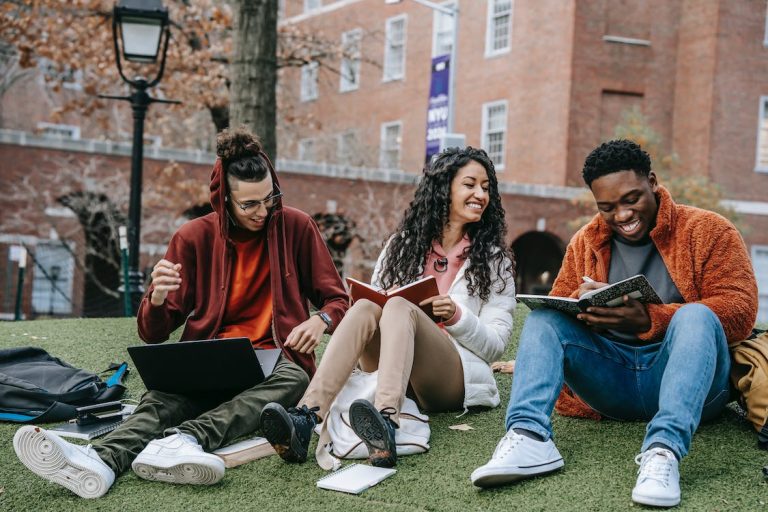 Education in Cuba: the structure and characteristics
30 December, 2022
There are five universities in Cuba:
"Oriente," which is located in Santiago de Cuba (year founded in 1947).
Las Villa University, which is located in Santa Clara (it was founded in 1952).
Camagüey. It is located in Camagüey (founded in 1984).
The University of Havana (founded in 1728).
University is located in the city of Pinar Del Rio.
Because education in this country is affordable and accessible, Cuba has achieved great success in the training of qualified personnel. That is why students from all over the world try to get an education in this state—using some apa paper writing services to write an admission letter and get a place.
STRUCTURE of the Education System (primary and school)
Children between the ages of four and six. The institution has a specific uniform: the outer clothing is white, the underwear is blue, and the tie is also blue. Children are taught social studies (lessons on the history of the country and its culture). In addition, children learn the national anthem, as well as developmental lessons.
Children between six and eleven years old. Education lasts for six years. The institution has a specific uniform: white outerwear, red underwear, and a red tie, too.
Primary and secondary school education.
Children between the ages of twelve and fifteen. The duration of the study is three years. The institution has a specific uniform: the outer clothing is white, and the underwear is yellow (for rural schools, it is blue-blue). In the end, they receive a High School Diploma of Completion.
Children of fifteen to eighteen years of age. The duration of the study is three years.
Higher education (secondary)
Children between the ages of fifteen and eighteen. The duration of the study is three years.
Upon completion, they receive a high school diploma.
Schooling takes place from September to July. Secondary education is divided into pre-university and primary education. At the end of basic education, students can choose one of two options: technical vocational or pre-university. Those who study in the second type of education receive a diploma and the opportunity to look at a university and get a higher education. When you get a technical degree, you get two levels of qualification – a mid-level technician and a skilled worker. If you successfully graduate from such an institution, you can enroll in a technological institute.
There are many universities and institutes as well as institutions of higher education with a pedagogical orientation. In addition, there are polytechnics and centers of higher education. All public institutions are free of charge. Anyone can enter them. The Ministry of Education manages the courses, the programs, and the learning process, as well as the methodology.
"Licenciatura" is the first and foundational stage of higher education. It usually lasts four or five years. Although there are exceptions. In medical schools, it lasts for five to six years. At the end of the first stage, the student receives a diploma. Then comes the second stage of education, "Diplomado," "Maestría," and "Especialista." "The Diplomado consists of three levels, each of which takes about two hundred theoretical classes, practical work, professional practice, and a diploma paper. Then "Maestría" – comprehensive training and research. The duration is two years.
In the first stage of the medical specialty, students study professional specializations, which they choose according to their preferences. The "Especialista" programs are for workers in the industry. University stage (third level) – Candidate for Doctor of Sciences.
The duration of training is several years (three to four). Upon completion, the student receives the status of "Candidato Doctor Ciencias." This qualification is needed to obtain the position of (scientific) Doctor of Science. The fourth stage (university), "Doctor Ciencias," is given after additional years of research (scientific). This status must be defended before a committee. In addition, this person's scientific work must be published in the same academic journal.
System of Pedagogical Education in the country
Teachers in schools (elementary and primary grades) are trained for five years. Ultimately, they will receive various degrees, including "Licenciado Educación Primaria."
Some centers of higher education have continuing education courses. As a rule, they take place after office hours. Candidates must have completed high school and have at least one year of work experience. In addition, there is an age limit of 25-35 years old. Those wishing to take the courses must pass an entrance exam. Classes take place in the afternoon (usually in the evening), and there are also weekend courses (duration – six years).

Follow Sounds and Colours: Facebook / Twitter / Instagram / Mixcloud / Soundcloud / Bandcamp

Subscribe to the Sounds and Colours Newsletter for regular updates, news and competitions bringing the best of Latin American culture direct to your Inbox.
Share: