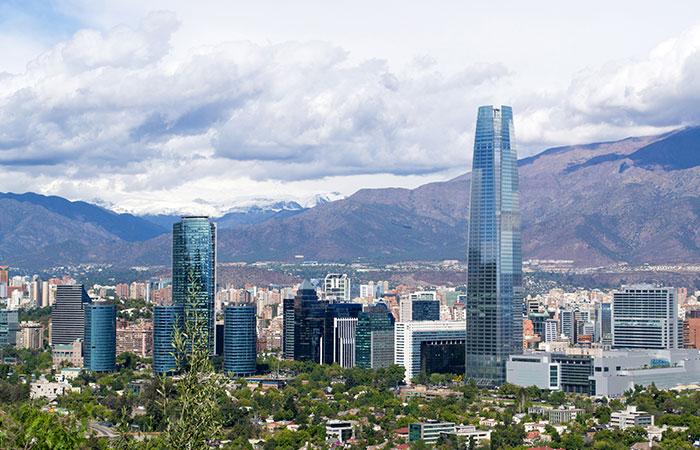 Education Programs in Latin America for International Students
10 December, 2019
Choosing to study abroad and particularly in Latin America, is a significant decision for any international student. Nonetheless, whether you are looking to gain some resume-enhancing job experience among the globe's biggest economies or looking to explore the distinct cultural abundance of ancient ruins, the education programs and schools in Latin America will afford you an experience that is second to none!
Typically, although South America falls short when it comes to the affordability and jet-setting ease of Europe, every nation here has stunning cultures, landscapes, and educational opportunities to explore not to mention easy student mobility across the nation. In Latin America, international students can enjoy unique cultural immersion and affordable educational programs in the best Latin American Universities. So what are the education programs in Latin America suitable for International students?
To guide you through, here are five education programs you can take advantage of in Latin America:
Top 5 great Latin America education Programs for international students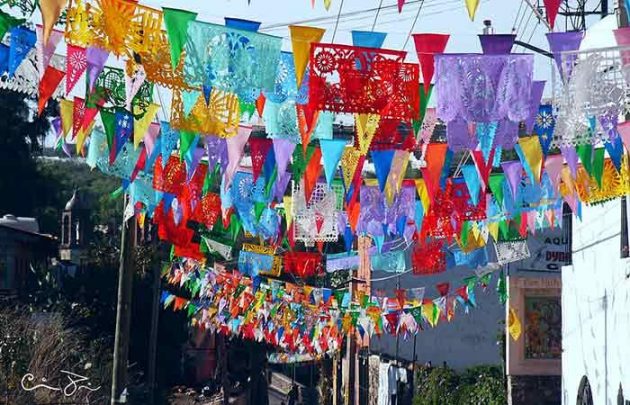 1. API Study Abroad at the Universidad de Belgrano
API and the Universidad de Belgrano (UB) have partnered to afford students the chance to both as well as study abroad in Argentina, Buenos Aires region. Students will mingle with more than 11000 students, with 2000 being international students and take classes in Spanish and English.
UB courses are ideal for students of every language level, with numerous options accommodating beginner and advanced Spanish levels alike. Summer students can also complete 100 Spanish language and clinical rotations course hours. Moreover, if you are considering teaching Spanish or English, they also have a for-credit internship summer education program. Luckily, due to the services of professional writing services that offer same day assignments delivery guarantees, you can juggle through all these educational programs and accomplish both with ease.
In this program, students have the chance to live with a native family to make the best of their cultural and language immersion. API personnel here also arrange weekend trips to various other parts within Argentina in addition to local activities.
2. AIFS Summer Spanish Language and Teaching Assistant Program
Spend your summer in the Buenos Aires cosmopolitan city courtesy of AIFS. Here, you will earn up to 8 credits with Teaching Assistant Placement Program through the Spanish Language at the Belgrano University. This distinct program needs a minimum level of typical Intermediate Spanish.
Stay in a typical homestay as you assist a teacher in local bilingual primary school to get insight both into the Argentinean culture as well as the second language acquisition process. You will also complete an exclusive course that focuses on teaching the Spanish language as a second language. Homestays usually include dinner and breakfast Monday all through to Friday.
While here, you will also delight in social and cultural activities like museum and gallery visits, guided tours of Recoleta Cemetery, and La Boca, among other interesting activities.
3. CEA Education Program in Viña del Mar, Chile
Take pleasure in exploring 'The Garden City!' or otherwise known as the Viña del Mar.
In this walkable city, you will find a substantial student population, radiant social scene, and easy access to the natural wonders across the country.
Famed for its unique Spanish Center as well as its revolutionary environmental engineering program, the Viña del Mar University educates students from across the globe. With an assortment of programs that we are offered in English and Spanish courses (introductory up to advanced), this is undoubtedly the place to be to enhance Spanish language skills and also focus on Cultural studies, Business, and Communication.
Some of the highlights in this program include: Internships abroad, career workshops, hands-on learning experiences, and adapted pre-departure advising.
4. AIFS Education Program to Study in the Galápagos Islands:
Study abroad with AIFS program in the Galápagos Islands and gain 3 credits within a two-week period studying Biodiversity and Ecosystems course in Latin America. Offered at the USFQ (Universidad San Francisco de Quito) extension campus based in San Cristóbal Island, this course is taught in English by the USFQ faculty.
While staying in Ecuador, you will live with local families within the San Cristóbal Island as well as delight in hotel accommodations in a different place. What's more, cultural activities and visits offer remarkable experience as you get to learn firsthand about major Galápagos Islands ecosystems. The program also includes a 2-day exclusive excursion to Santa Cruz Island.
5. IFSA: Advanced Language and Culture in Buenos Aires
Finally, spend the summer studying the vibrant Latin American history, literature, and culture courtesy of the IFSA education program. Live within the unique sophistication of the vibrant Buenos Aires as you delight in the stunning blend of opera, cinemas, and museums. Also, you will have the opportunity to enjoy Zumba, the sounds of soccer, as well as Tai Chi within the city's hospitable parks and plazas, all waiting for you to indulge in.
While here, you can study fantastic program courses particularly suited for the IFSA students and get the chance to fulfill your degree requirements as well as enhance your Spanish within a radiant setting. Also, you can take advantage of the Advanced Argentine, and Spanish Culture courses then pick at least one optional education program course: Argentine History or Argentine and Latin American Literature.
Conclusion
Deciding where to study in Latin America is among the most significant decisions you can ever make. However, with these few education programs as outlined, you have a choice of student resources to help you make the right choice for your educational pursuits abroad.
Author's Bio
Jeff Blaylock is a renowned personal development coach and an accredited freelance author. He is the holder of a Master's degree in Psychology. Besides authoring, Jeff is also involved in many motivational programs helping individuals cultivate their personality.

Follow Sounds and Colours: Facebook / Twitter / Instagram / Mixcloud / Soundcloud / Bandcamp

Subscribe to the Sounds and Colours Newsletter for regular updates, news and competitions bringing the best of Latin American culture direct to your Inbox.
Share: