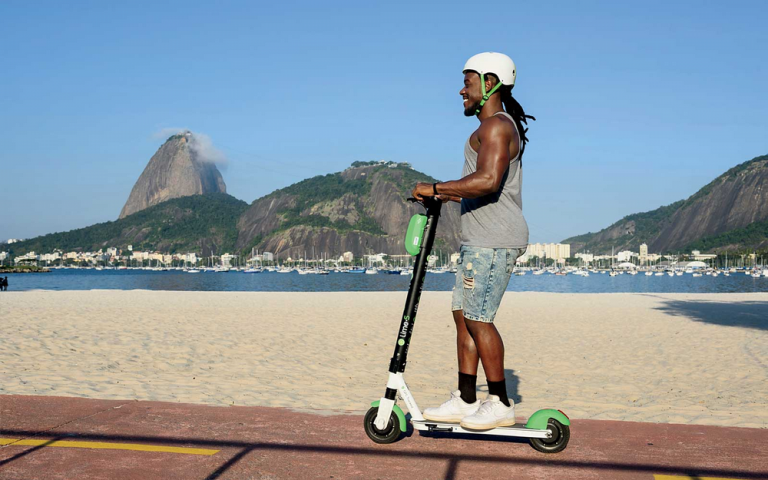 Electric Scooters Now in Rio
17 May, 2021
Electric scooters have become a fever in Brazil since the rental service for such equipment became popular in large cities, following the model of bicycles. The novelty, quick and practical to use, won the streets and sidewalks of the country, pleasing people of all ages. However, few people know that there are rules to be followed, especially after the government passed the new e-scooter regulations that would implement strict policies on the use of electric scooters.
Small electrical equipment, such as scooters, skateboards, hoverboards, and the like, are not defined as vehicles by the Brazilian Traffic Code (CTB) and therefore do not require a driver's license. The National Traffic Department (Denatran) is studying specific rules for electric scooters, but, for now, the rules to be followed, according to the Ministry of Infrastructure, are based on Resolution No. 465, of November 27, 2013, of National Traffic Council (Contran), aided by the new regulation passed on June 11, 2019.
Scooters must follow the rules applied to self-propelled individual mobility equipment. Thus, they cannot exceed the maximum speed of 6 km / h in pedestrian areas and 20 km / h on bike lanes and cycle lanes. The use of speed indicator, doorbell and night signaling – front, rear, and side – is mandatory. Helmet use is not required, although recommended. In addition, the dimensions of width and length must be equal to or less than those of a wheelchair.
Additionally, scooter companies and dealers are also required to purchase insurance for their customers. Deputies Giovani Ratinho from the Christian Labor Party and Rosane Felix from the Social Democratic Party proposed the new policy.
Some cities are already paying attention to the recommendation even before the legislation has passed. This is the case in São Paulo. In January, the Municipal Mobility and Transport Secretariat created a working group to initiate studies and conduct the regulatory process for the electric scooter sharing system. The agency is in contact with the city halls of New York and Paris, for example, to analyze the experiences of these cities, map the potential of these vehicles, and elaborate construction of norms and conduct with the participation of the market and society.
In Porto Alegre, a three-month trial period for electric scooter rental began in February. The initiative is based on a municipal decree that allows public authorities to test new technologies that contribute to innovative solutions for the city. After this testing period, the Public Transport and Circulation Company (EPTC) in the state capital will analyze the possibilities for regulating the service in the city. Especially in populous cities like Rio, the electric scooter is an indispensable element of freedom of movement. You can move from one place to another only on a scooter, but also together with another type of transport, since, unlike a bicycle, a scooter can be carried by hand when folded. Many people think that an electric scooter is expensive, but firstly, prices have long changed for the better, and secondly, you need to remember about the savings that you get if you do not pay for transport. One of the popular sites, where you can find a big choice of scooters Go2scooter give you a lot of types with different price.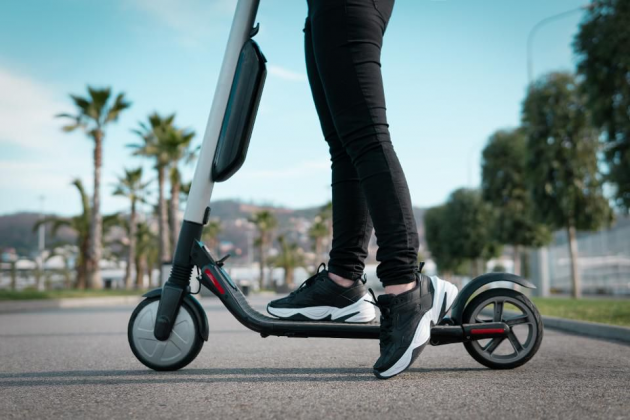 In Germany, the use of this type of vehicle has become popular, although it is not yet a fever, as in Brazil. For this reason, Transport Minister Andreas Scheuer last week announced a bill to allow and regulate the use of electric scooters in traffic, reinforcing that the agency seeks modern and environmentally correct transport approaches – and that scooters have great potential in that regard.
The final decision will be made by the Bundesrat, the chamber that represents the states of the German federation. The government believes that approval may occur in May.
According to the proposal, electric scooters could have a maximum speed of 12 km / h to ride on sidewalks, bike lanes, and be banned from pedestrian zones and be driven by people over 12 years old. Equipment with a maximum speed of 20 km / h, on the other hand, would be limited to bike lanes, although they can be used on the streets, next to cars, if there is no other alternative. The minimum age of the driver, in this case, would be 14 years. Drivers will not need a license but be required to wear a helmet, although they do need insurance.
The booming e-scooter industry in Brazil
Almost a month after the new legislation had passed, Lime, a US start-up technology company backed by Uber, started to operate in Brazil. Lime is an electric scooter and bike-sharing app already operating in North and South America, Europe, and Asia. With Lime entering the Brazilian transportation market, it is expected that e-scooter usage will jump up by a large percentage as people can not ride on electric scooters without even owning one.
On the other hand, the Brazilian start-up Yellow, which is developing a self-service bicycle and electric scooter sharing service, has completed a funding round of $ 63 million led by GGV Capital, which has already supported companies in the new forms of mobility, such as Grab, Lime, and Didi Chuxing. Monashees, Grishin Robotics, Base10 Partners, and Class 5 also participated in the transaction.
According to TechCrunch, this is the biggest Series A fundraiser ever for a startup in Latin America. Proof of the effervescence that is beginning to animate the Latin American ecosystem, more than 600 million dollars were invested in start-ups in the region in the first quarter of 2018. Last month, the Colombian start-up Rappi, which develops an on-demand delivery service, raised $ 200 million to become one of the few unicorns in Latin America.
Launched in June 2017 by Ariel Lambrecht and Renato Freitas, the founders of 99, the Brazilian leader in VTC bought by the Chinese Didi Chuxing at the beginning of the year, and Eduardo Musa, Yellow is rolling out self-service bicycles and electric scooters without a terminal. in Brazil. At this time, the service is only available in São Paulo.
In the new urban mobility market, several players have emerged in recent years. Chinese behemoths Mobike and Ofo offer free-floating bikes in cities around the world, while Bird, who won $ 300 million in June, and Lime, which raised $ 335 million in July with Google, Uber, and Atomico in particular, are deploying electric scooters in major cities around the world.
With this funding, Yellow plans to export its service to Mexico City, Colombia, Chile, and Argentina. The company also plans to add electric bicycles to its offering and build an electric scooter manufacturing plant.

Follow Sounds and Colours: Facebook / Twitter / Instagram / Mixcloud / Soundcloud / Bandcamp

Subscribe to the Sounds and Colours Newsletter for regular updates, news and competitions bringing the best of Latin American culture direct to your Inbox.
Share: