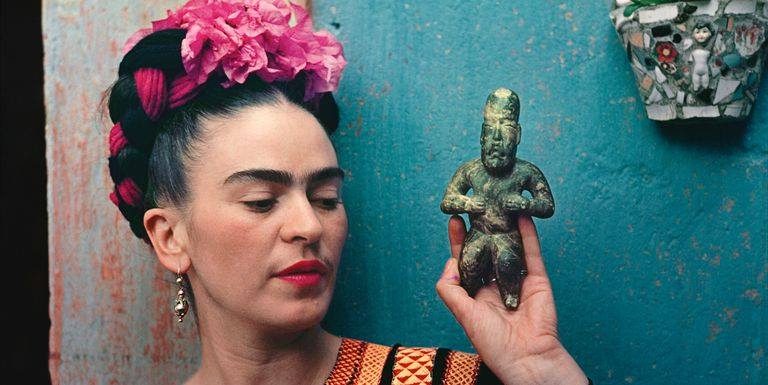 Essential Latin American Artists Of The 20th Century
|

29 September, 2022

Art has played a big part in Latin American culture. If you ever visit the continent of South America, you will be hit with the unique colors you will see on every street corner. There is a colorful spirit that is within every person in this part of the world. Art is respected and admired in the country, and there have been some incredible artists who have created fantastic art over the years.

Latin artists are extremely creative and talented. Actually, one of the examples of the modern graphic design world is Adolfo Correa, an artist from Chile who creates stunning illustrations. Modernists implement their talent into posters for performances, adverts for online casino AU, and all sorts of websites since visual attention causes the biggest interest in people.

Let's go back to the biggest artist of the 20th century. There have been countless great painters from the region who have gone under the radar. So through this article, we will bring them into the light and discuss them a little.
Remarkable Latin Artists You Need To Know
Wifredo Lam – Top Cuban Artist
A fantastic painter who had a love for artistic exploration. He traveled through Europe, gaining knowledge from other painters of the time, like Picasso and Salvador Dali. He liked to paint dark and mystical paintings, which got people thinking. Wilfredo was loved because of his syncretist form of art, which created magical pieces like The Jungle in 1943.
Frida Kahlo – Mexican Painter
The woman is known as the predominant painter in modernism from Latin America. She was born in Mexico and came from an affluent family. Frida became interested in art at a young age and was in love with art until the last day of her life. Her father was a photographer, and Frida loved to create art with cultural values. Kahlo's famous pieces of art include self-portraits.
Antonio Berni – Argentine Figurative Artist
Was a producer of poverty themed portraits. He was born in Argentina and studied painting; he managed to travel, and in 1932, he returned to create new realism artwork. He wanted to create art for the working class people and of poverty. He enjoyed painting huge-scale paintings of Pan America. He also likes to create art through repurposing refuge.
Rafael Tufino – Puerto Rican Painter and Printmaker
The well-known creator served in the 2nd World War. After this, he studied mural design and printmaking. Tufino created many pieces ordered by the Puerto Rican government. He was named Painter of the people. He created a famous mural piece of art named La Plena in 1952. Rafael died in 2008 and was well respected in the local community in San Juan, Puerto Rico.
These four painters have created some incredible art that still gets lots of attention nowadays. These creators have made a huge impact on society over the years. They should not be forgotten because they are not European creators.
There is no doubt that Latin Artists over the years have created some memorable pieces of artwork. Learning about the greatest artists of the twentieth century has proven one thing, art is for everyone.

Follow Sounds and Colours: Facebook / Twitter / Instagram / Mixcloud / Soundcloud / Bandcamp

Subscribe to the Sounds and Colours Newsletter for regular updates, news and competitions bringing the best of Latin American culture direct to your Inbox.
Share: