Everything you need to know about going to a festival in Latin America
10 May, 2023
The festival season is here, and we couldn't be more excited about what's to come. Coachella, for example, was already a rollercoaster of emotions, from low performances to last-minute line-ups, leading to people being disappointed by their favorite artists. But what should we hope for from the following concerts?
One upsetting thing about many of the festivals this year is the exorbitant price of tickets. It was already expected from 2022 that this year's celebrations will be pricier than ever. That is mostly the consequence of COVID, which led to staff shortages and tickets held over the pandemic, but inflation is also an important factor. ExpressVPN reveals that ticket scalping is also why prices surged drastically, as the demand increased, leading to inflated ticket prices.
However, people are still excited about the festival experience, especially in Latin America, where some of the best shows are organized. If you're looking forward to a unique adventure, here are the upcoming Latin American festivals and what you should expect when participating.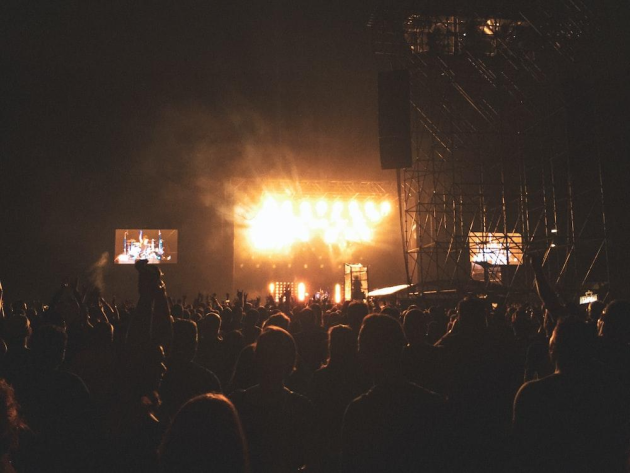 Top most-awaited festivals
Besides the Carnival from Rio de Janeiro and Día de Los Muertos, Latin America is the home to famous music festivals where people from all around the world gather to have fun. Here are some of them.
Tomorrowland Brazil, 12-14 October
The electronic dance music festival first took place in Brazil in 2015, and now it's back with big names on the line-up, such as Dimitri Vegas & Like Mike, Lost Frequencies, and Tiësto. The ticket sale is already sold out, but you can register on the waiting list and hope for the best.
Tomorrowland also offers the possibility to stay in the DreamVille, the "city" made for people to eat, sleep and live during the festival. To access the camping site, you need to purchase the DreamVille package.
The festival will take place in the Parque Maeda area in Itu.
MITA Festival, 27-28 May and 3-4 June
The MITA Festival will be held in two different locations, São Paulo and Rio de Janeiro. The biggest and most awaited names on the list are Lana Del Rey and Florence + The Machine, but other exciting artists like Flume, Haim, and The Mars Volta will attend. Tickets are still available, so hurry and secure your place!
The Town, 2-10 September
The Town will feature some special guests, from Foo Fighters, the Chainsmokers, Bruno Mars, and Queens of the Stone Age. The event will be located in São Paulo, Interlagos Racetrack. The line-up is already announced, so check the ticket price for the day you want to attend.
How to find affordable transport?
The most popular way of transport to and from Latin America is by plane, so if you want to get the best prices, it's best to look months in advance for a flight. Consider budget airlines for cheap tickets, but rely on comparison sites to find the best deals. Flight brokers are also a great option. Once you've reached your destination, it's best to use public transportation, so research that too and ensure you get to the festival venue on time.
How to get accommodation deals?
Considering the high prices of tickets, you want to save up on accommodation. Although festivals like Tomorrowland offer campsites, others don't, so you need to look for the best deals for a place to stay. If you're not too picky, you can find apartments with shared facilities, which are great if you travel with your friends, for less than US$20 per person per night. If you can find proper transportation modes, you can even choose a place far away from the center of the city or the festival's location to save some money.
How to get festival tickets?
Getting tickets to your favorite festival is sometimes tricky as they get sold out quickly. So, you need to be prepared and check out social media occasionally. Musicians and official festival account always announce early when an event will occur, so you can mark the date on the calendar when tickets are up for sale.
Of course, you must be fast when purchasing your tickets because it takes only a few seconds to minutes for most tickets to be sold out. So, you should analyze the purchasing method and process required and try to be as quick as possible. You can also use multiple devices, like your phone and laptop, to increase your chances of buying the ticket.
However, if you cannot get one, you can wait a few days until other people sell them. The risk of this practice is that you'll only find overpriced tickets, and you need to be extra careful with the true identity of the people selling them.
When it comes to safely purchasing your ticket, it's best to use a credit card because it provides better fraud protection. A VPN is recommended because it hides your information from other third parties. Finally, after receiving the confirmation email, ensure you're not a victim of phishing and that the links are authentic.
How to get around in Latin America
For a smooth trip, know that the most used language in South America is Spanish, but Portuguese and English are also common. So, if you want to blend in with locals, you can learn a few words in Spanish. Don't worry, people are very friendly and welcoming, so if you're respectful, they'll treat you as one of their own.
Depending on the country you go to, there are different customs and cultures. For example, in Brazil, people are more direct, whereas in Peru, they tend to be more reserved, so research beforehand to know how to behave appropriately. You'll also meet different nationalities at the festival, so it's always good to be respectful towards anyone you encounter.
Bottom line
Whether it's your first or second time traveling to Latin America for a festival, you always have something new to learn. Blending in with the people at the festival contributes to a genuine experience, so you should talk with locals, immerse in their culture, and have lots of fun.

Follow Sounds and Colours: Facebook / Twitter / Instagram / Mixcloud / Soundcloud / Bandcamp

Subscribe to the Sounds and Colours Newsletter for regular updates, news and competitions bringing the best of Latin American culture direct to your Inbox.
Share: