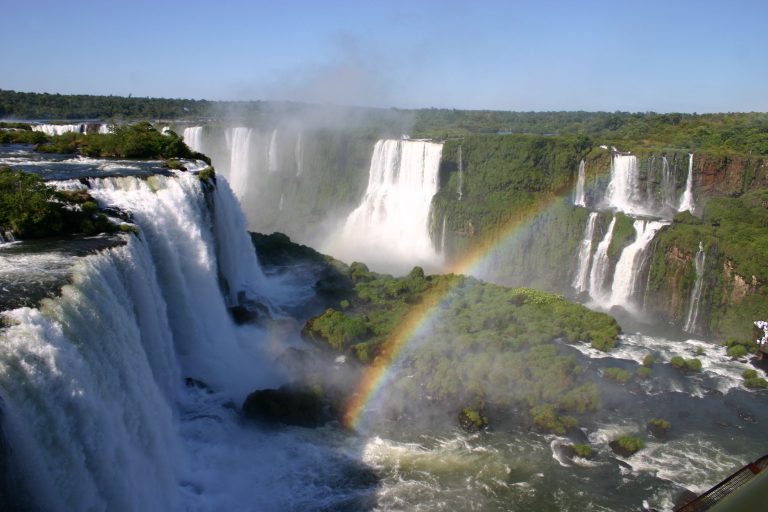 Few Things That You Will Only Find in Latin America!
27 May, 2021
Latin America is a massive area as it includes over 20 sovereign states. All the states included in Latin America has a diverse culture and rich history. There are numerous places and things that you can enjoy, and most of them are lifetime experiences. If you don't have enough knowledge about Latin America, you can read below to learn about few things that you must do in Latin America.
Huacachina, Peru
Huacachina is one of the top attractions of Latin America located in the sand dunes, which have a height of over a hundred feet. It is the primary source of water in the hot desert, but it is more popular among the tourists and visitors, and they get a chance for sandboarding in the dunes. You can also enjoy dune buggy riding in this oasis situated I the southwest area of Peru in the desert. If you don't carry the local currency, you can use bitcoins for paying as it is accepted all over the world. You can visit https://bitcoin-equaliser.com to earn some bitcoins easily.
Angel Falls, Venezuela
When it comes to doing the most exciting things in Latin America, you cannot miss visiting Angel Falls, located in Venezuela. It is the world's highest waterfall as it has a height of more than 3000 feet. In the traditional language of the local area, it is also called the waterfall of the deepest place. The English name of the waterfall, Angel Falls, has been taken from Jimmie Angel, who was an aviator from America and was the first person to fly over the Angel falls. Flying over the waterfall is one of the easiest ways to enjoy sightseeing, but if you are looking for more adventure and excitement, you can get for a trek passing through the dense jungles of Venezuela as it is full of thrill and excitement.
Copper Canyon
You must have heard about the Grand Canyon, but the Copper Canyon, situated in northwest Mexico, offers one of the most breath-taking views and scenes through the train route. It is a complete treat for your eyes, and you won't find a better view in the whole of Latin America. The train has a route of only 400 miles. It takes around 16 hours to complete the journey as there are several stops in between. It is the perfect way to extend your trip and enjoy the beauty of northwest Mexico on a train.
Stargazing in Chile
A sky full of stars is most probably one of the most beautiful sights in the world. If you are in Latin America and wants to gaze at a sky full of bright stars, there is no better place than the Atacama Desert. It has few of the most advanced telescopes in the world. It is located at a very high altitude and is way far away from all the chaos of cities and pollution. If it has been your dream to see Milky Way, Atacama Desert is the right place for you. Moreover, you can also camp here with your friends and group and spend an unforgettable night. It is believed that this place has the cleanest and darkest skies in the world. The environment is a bit rough as the temperature gets quite cold, so you better be prepared for that.
Peruvian food
If you are a food lover and visiting Latin America, you would not want to miss eating some Peruvian dishes. Peru has a diverse culture and cuisines, and it is one of the best places to enjoy healthy and mouth-watering fusion foods. Peruvian cuisines have a mic of East Asian, Incan and European dishes, which makes it almost irresistible. You would get some food here that you won't be able to enjoy in any other part of the world.
Vintage vehicles in Cuba
Havana is one of the most beautiful places in Cuba, and it is mainly popular for its appealing building, architecture, amazing people and enjoyable music. But it is a dream place for you if you have a thing for vintage cars because Havana has one of the most incredible collections of cars. All the vintage cars are from the 1950s and are still in perfect conditions, and they are taken good care of. From classic Chevrolets or stylish Studebakers, all vintage cars can be seen here running on the roads.

Follow Sounds and Colours: Facebook / Twitter / Instagram / Mixcloud / Soundcloud / Bandcamp

Subscribe to the Sounds and Colours Newsletter for regular updates, news and competitions bringing the best of Latin American culture direct to your Inbox.
Share: