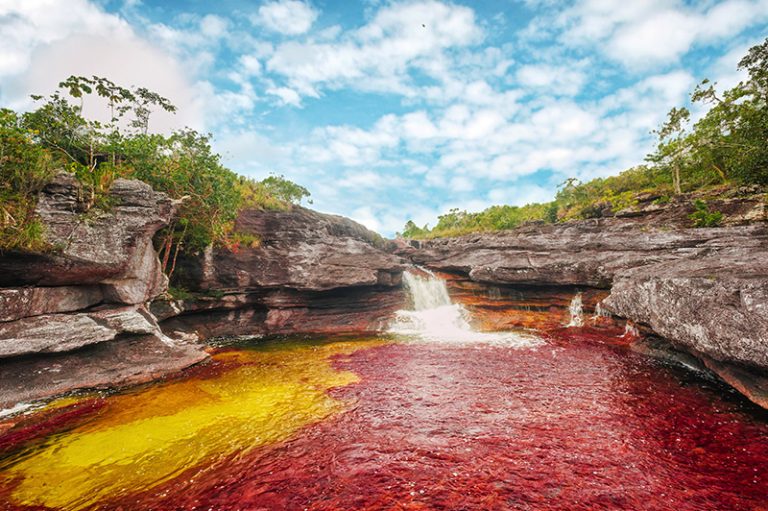 Mario Carvajal
Five Places In South America That You Must See
25 November, 2021
Bored with life? Bored of the same, boring things? Bored of no excitement? Or are you simply bored of being bored? Perhaps, I have just completely confused you. But what I am implying is that you do not need to be suffocated by extreme boredom, go to South America. Known to be the most exciting continent, remembered for its beauty and notorious for its incredible individuality you are guaranteed to find eternal exhilaration and satisfaction here!
When you are going away, no matter where the location, even if it's online casino au, you need to ensure that you are safe and have all of the correct documents. It is important that you stay aware of your surroundings because you will be in an area that you do not know very well (if at all). Travel insurance from a top site is vital because it will guard you if something bad happens to you during your travels. I would say the most imperative form of travel insurance is medical; this covers stuff like ambulance, hospital, and prescription bills. If you are from the EEA and are travelling inside of Europe you need an EHIC, you can view more online. Another type of travel insurance to consider is trip cancellation or interruption. This will cover your holiday costs if you suddenly have to cancel.
Las Lajas Cathedral
Located in Ipiales in Columbia, this is a significantly beautiful piece of architecture. Ipiales itself has very little to offer but you are bound to cross the borders of Ecuador and Columbia so the journey itself will be inevitably amazing and interesting. The cathedral was built between 1916-1944 on the Gorge Bridge, which straddles over the river Gorge.
Lake Titicaca, Puno, Peru
The lake is roughly 190 kilometres long, 80km in width and situated in southeast Peru. The town of Puno is a fascinating place to vacation, it also has a scenic, deep-rooted cathedral, and it is near to many attractions of Peru like the Macchu Picchu or the sweet city of Cusco. But the main reason for this being somewhere you must visit is, because of a night, the Milky Way stunningly laces the sky spread above the river. It is a truly moving and exquisite experience.
Swing at the End of the World in Baños, Ecuador
Casa Del Arbol, Baños in Ecuador is home to one of the most thrilling swings in the world. Not only that, but this is something you MUST add to and tick off of your bucket list. The wooden swing is tied to a charming little tree house with rope; the tree house itself is actually an earthquake observation station. From the swing you can see active volcano Tungurahua and the Cordillera Real but be careful, as there are no safety precautions in place to stop you falling to your death, deep into the abyss!
The River of Five Colours, Colombia
Found in the Serranía de la Macarena mountain range. Predominantly known as Caño Cristales, this is the most whimsical, natural wonder of Colombia. Colourful from July through to November, completely made by nature and sincerely admired by mankind. The river entrances with inexplicable colours; vibrant yellows, striking blue merged with greens, black interlaced with red streaks that shudder to the surface. Accompanied by an abundant of pools, caves and waterfalls, the Caño Cristales is stunningly scenic.
Angel Falls, Venezuela
With a harsh drop of 807 meters flooding over Auyantepui Mountain, this is a stunning feature donated by nature. Since the Mid-20th century, the waterfall has been known as the "Angel Falls"; named after Jimmie Angel, a US aviator, who was in fact the first person to ever fly over the falls!

Follow Sounds and Colours: Facebook / Twitter / Instagram / Mixcloud / Soundcloud / Bandcamp

Subscribe to the Sounds and Colours Newsletter for regular updates, news and competitions bringing the best of Latin American culture direct to your Inbox.
Share: