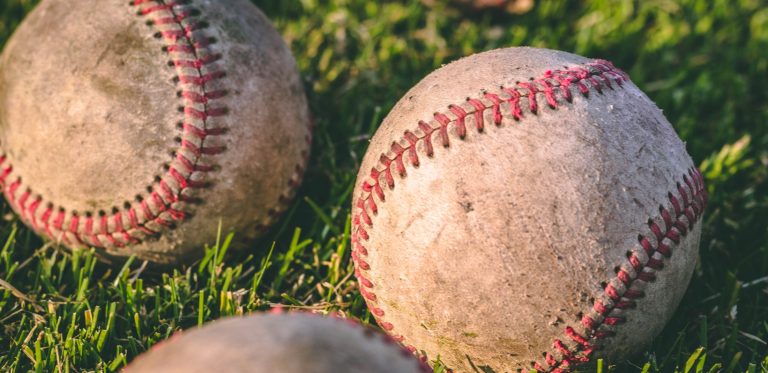 From the Barrios to the Big Leagues: Celebrating the Journeys of Latin American MLB Players
03 August, 2023
The love for baseball knows no boundaries and is deeply rooted in the hearts of millions worldwide, especially in Latin America. Throughout history, Latin American players have left an indelible mark on Major League Baseball (MLB), bringing their unique talents, passion, and diversity to the grand stage.
Roberto Clemente:
A Puerto Rican Legend's Legacy Born in 1934 in Carolina, Puerto Rico, Roberto Clemente's childhood revolved around playing baseball with a broomstick and a ball fashioned from rags. His talent caught the eye of a scout, leading to his signing with the Brooklyn Dodgers at the tender age of 17. Making his MLB debut in 1955 with the Pittsburgh Pirates,
Clemente soon became an outfielder and hitter par excellence, earning four batting titles, 12 Gold Gloves, two World Series championships, and the 1966 National League MVP award. His crowning achievement came when he became the first Latin American player to reach 3,000 career hits. Beyond his baseball prowess,
Clemente was a beacon of humanitarianism and leadership. Despite facing racism and discrimination, he never let it tarnish his performance or dignity. Proud of his Puerto Rican heritage, he relentlessly advocated for the rights and recognition of Latin American players.
Moreover, he used his fame and fortune to help those in need, organizing relief efforts for victims of natural disasters. Tragically, in 1972, his life was cut short when his plane crashed while delivering aid to Nicaragua after an earthquake.
In 1973, he was posthumously inducted into the Baseball Hall of Fame, etching his name forever in history as the first Latin American player to receive this honor.
Mariano Rivera:
The Sandman's Legendary Legacy Growing up in the bustling metropolis of Panama City, Panama, Mariano Rivera honed his baseball skills on makeshift fields with cardboard gloves, tree branches as bats, and milk cartons as balls. Signed by the New York Yankees at 20, he debuted in 1995 as a starter but eventually found his niche as a dominant reliever.
Famous for his cut fastball, Rivera became one of the greatest closers in the history of MLB, boasting an impressive record with 652 saves and 952 games finished over 19 seasons with the Yankees. Nicknamed "The Sandman" for putting batters to sleep with his pitching, Rivera's calmness and professionalism were widely respected and admired on and off the field.
He engaged in numerous charitable causes, including building churches and schools in Panama and supporting children's education and health programs worldwide.
Upon retiring in 2013, he was hailed with a farewell tour commemorating his unparalleled contributions to baseball. 2019 Rivera achieved a historic milestone as the first player unanimously elected into the Baseball Hall of Fame.
Rivera's steady reliability and the thrill of Major League Baseball made for an exhilarating betting environment. Many online platforms provide the best betting promos for those looking to partake in sports wagering, offering intriguing opportunities to engage with the sport.
Fernando Valenzuela:
The Rise of "Fernandomania" Hailing from Etchohuaquila, Mexico, Fernando Valenzuela's journey to MLB stardom began by hurling rocks at tin cans and grapefruits on the streets. Signed by the Los Angeles Dodgers at 17, Valenzuela debuted in 1980.
The following year, he took the baseball world by storm, winning his first eight starts, including five shutouts and a no-hitter, propelling the Dodgers to a World Series title. His sensational performance earned him the Cy Young Award, Rookie of the Year Award, and World Series MVP award in the same season.
Fernandomania swept the nation and touched the hearts of countless fans, especially among Mexican Americans and fellow Latinos, who saw in him a symbol of hope and pride. His journey inspired many young aspirants to pursue their baseball dreams. Over his 17-year MLB career, Valenzuela garnered six All-Star selections, three Silver Slugger awards, and another World Series title in 1988 before retiring in 1997 with 173 wins and 2,074 strikeouts.
Pedro Martinez:
The Little Big Man's impact in the rural town of Manoguayabo, Dominican Republic, Pedro Martinez grew up in a large and struggling family. Pedro began his baseball journey inspired by his older brother Ramon, also a pitcher.
Signed by the Los Angeles Dodgers at 16, he made his MLB debut in 1992, and it wasn't long before he emerged as one of baseball's elite pitchers while with the Montreal Expos.
His talent earned him his first Cy Young Award in 1997, and he later joined the Boston Red Sox, reaching the pinnacle of his career. The first pitcher to win the Cy Young Award in both leagues, Martinez played a vital role in ending the Red Sox's 86-year championship drought in 2004.
Despite his relatively small stature, he fearlessly challenged hitters with a diverse arsenal of pitches, entertaining fans with his charisma and wit. Throughout his 18-season MLB career, Martinez garnered eight All-Star selections, three ERA titles, and three strikeout titles before retiring in 2009 with 219 wins and 3,154 strikeouts.
Albert Pujols:
The Machine's Consistency and Impact Born in Santo Domingo, Dominican Republic, Albert Pujols immigrated to the United States at 16 and settled in Missouri with his family. He was drafted by the St. Louis Cardinals in 1999 and made his MLB debut in 2001, securing the Rookie of the Year Award. Pujols consistently exhibited his hitting prowess throughout his career, maintaining an impressive batting average and amassing numerous home runs and RBIs.
Dubbed "The Machine" for his robotic-like efficiency at the plate, Pujols' dedication to the sport and his philanthropic efforts left a lasting impact. Off the field, he championed various causes, including support for children with Down syndrome, as his daughter has the condition, and combating human trafficking and poverty worldwide.
Over his 21-season MLB journey, Pujols earned ten All-Star selections, three Hank Aaron awards, and one Roberto Clemente award. He retired in 2021 with an illustrious career record, leaving behind a legacy that touched countless lives.
The tales of these remarkable Latin American MLB players testify to their relentless pursuit of greatness, overcoming adversities to leave an indelible mark on the sport they love. Their journeys have elevated the game and enriched it with the essence of their unique cultures and personalities. Through their triumphs and challenges, these players have inspired generations of fans and aspiring athletes, demonstrating that baseball is not merely a sport but a way of life that unites people across borders and cultures.

Follow Sounds and Colours: Facebook / Twitter / Instagram / Mixcloud / Soundcloud / Bandcamp

Subscribe to the Sounds and Colours Newsletter for regular updates, news and competitions bringing the best of Latin American culture direct to your Inbox.
Share: