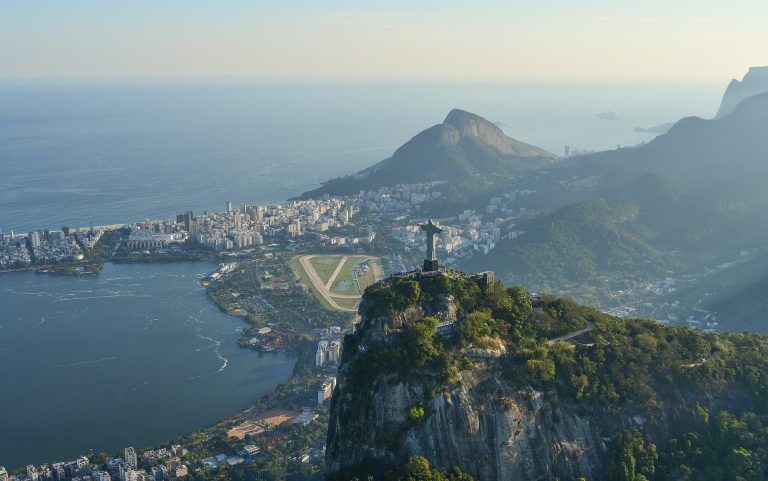 Fun Places to Visit Whilst Traveling Around Brazil
24 October, 2022
Brazil is a vast and beautiful country with plenty to see and do. However, you might be wondering what you should do both during your journey and when you reach your destination. In this article, we will explore some of the best things to do while traveling around Brazil.
---
Rio de Janeiro
Rio de Janeiro is one of the most popular tourist destinations in Brazil. And while on your way there make sure to keep yourself entertained, using the wifi available on board you can do a variety of things such as play Scrabble online, check the best mobile poker apps, or enjoy the latest viral Netflix film such as Do Revenge. And once you get to Rio, what better way to start your trip than by visiting Sugarloaf Mountain? The mountain offers stunning views of the city and surrounding areas. You can take a cable car to the top of the mountain or choose to hike up one of the available trails.
Once that is done, you can check out the most famous landmark in Rio – the Christ the Redeemer statue. This iconic statue sits atop Corcovado Mountain and can be reached by taking a train or hiking up the trail. When you get to the top, you'll be rewarded with breathtaking views of Rio de Janeiro.
In between your visits to its iconic landmarks, you can stay entertained during your journey traveling this massive region by always having a book on hand which you can get at Rio's National Library. And for the foodies out there, you should definitely try out the impressive local eateries such as Bar Carioca da Gema. There is plenty you can do to ensure you are never bored.
And should you be looking for even more physically challenging options, consider going surfing at one of Rio's many beaches. Copacabana and Ipanema are two of the most popular beaches for surfing. But if you're not a skilled surfer, you can also take lessons from one of the many surf schools located on these beaches. There is something for everyone here in Rio, making it easy to see why the city is beloved by many since it has so many fun things to offer.
---
Salvador
Salvador, Brazil is a must-see destination for any traveler looking to experience the best that Brazil has to offer. From its vibrant culture and rich history, to its stunning beaches and natural beauty, Salvador is a truly unique city that should not be missed.
Explore the Historic Center of Salvador, a UNESCO World Heritage Site and home to some of the city's most important historical landmarks. Spend a day strolling through the streets and taking in the architecture of this fascinating area. If you want to immerse yourself even more into the historical parts of Salvador, visit Pelourinho, on of the oldest district in Salvador and one of its most popular tourist destinations. This colorful neighborhood is full of quaint cobblestone streets, colonial-style buildings, and lively bars and restaurants. Be sure to check out the Lacerda Elevator, which offers views of the city from its top-floor observatory deck.
---
São Paulo
São Paulo is the largest city in Brazil, and there is definitely plenty to see and do here. Some of the most popular attractions in São Paulo include the Museum of Modern Art, the Banespa Building, and Ibirapuera Park. For those interested in even more historical places to visit, there are plenty such as the Luz Station or the Museum of Immigration, which are both considered a must. And no trip to São Paulo would be complete without experiencing the city's renowned nightlife. Whether you're looking for a lively party scene or a more relaxed atmosphere, you'll find it all in São Paulo.
---
Manaus
Manaus is the capital of the state of Amazonas and is located in the northwestern part of Brazil with a population of about 2 million people. It is a great place to visit if you are interested in Brazilian culture and history. The city has many museums and historical sites, as well as a lively arts scene. There are also plenty of opportunities to enjoy the natural beauty of the Amazon region, with both boat tours and jungle hikes available.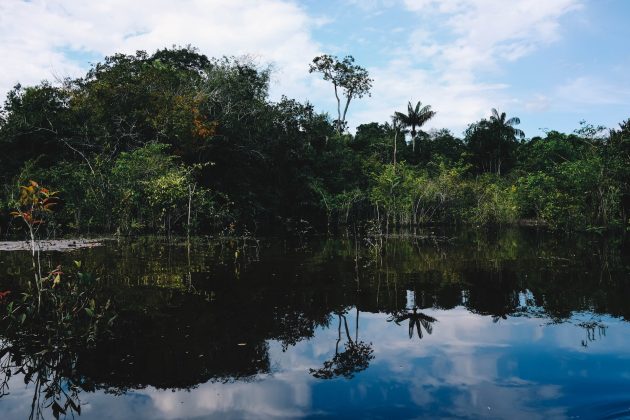 Conclusion
There are plenty of fun things to do while traveling around Brazil, there is something for everyone in this diverse and vibrant country. With so much to see and do, we hope this article helped you out with deciding what to do first.

Follow Sounds and Colours: Facebook / Twitter / Instagram / Mixcloud / Soundcloud / Bandcamp

Subscribe to the Sounds and Colours Newsletter for regular updates, news and competitions bringing the best of Latin American culture direct to your Inbox.
Share: