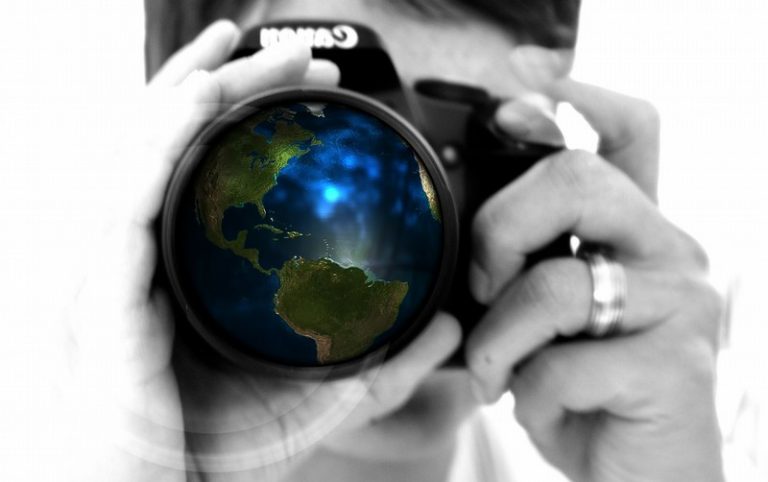 Gambling in Latin America: How Does it Compare to the Rest of the World?
15 July, 2019
South and Central America has seen a massive boom in tourism over the past decade. With large unexplored areas, exciting and unique cultures, and the best beaches on the planet, it's no wonder Latin America has become a tourist hotspot, with tourism revenue ranking in close to $500 billion in 2018. You might not be aware, however, that Latin America is one of the best places in the world for a gambling holiday. Argentina, Peru, Brazil and Mexico are some of the most popular, but how does Latin American gambling compare to the rest of the world?
Nordic/Scandinavian Countries:
Finland, Norway, Denmark (and Sweden, but this will likely change in the future) have a licence-based system and thus have a monopoly over the gambling industry. Iceland has no state gambling operator and as of now is restricted to non-state institutions and charity organizations with a licence. Denmark has some strict rules for what passes as legal and what doesn't. However, the popularity of online gambling in Denmark continues to climb. Casumo casino in Denmark is one of the many ways you can try out the online gambling experience if you're opting out of the brick and mortar casino.
Latin America, as a whole, enjoys a relaxed gambling culture with few laws pertaining to them. In Argentina, visitors can enjoy the big casino experience as well as local establishments like bingo rooms and amusement arcades that are filled with slot machines. In Bueno Aires, there are several large, resort-style casinos – one of which is over 40,000 square metres large.
European Countries:
The European Union, for the most part, establishes the gambling laws in most of Europe. Although they do their best to regulate countries within Europe, each country establishes its own regulations themselves. In France, many forms of gambling are legal, including horse racing and most betting games. Germany is more complex, as in 2008 all forms of online gambling were banned with the exception of horse betting but has since become more liberal with their laws. Spain has amended their gambling laws in recent years which made operators eligible to apply for licences.
Latin America is similar to the European Union, where not all countries within South America have the same laws. For example, whereas gambling in Argentina is licensed in Peru, it mostly isn't. In Brazil, it's completely illegal and highly regulated, although the legality of table games may change in the near future.
North American Countries:
The United States of American has different gambling laws depending on which state you live in. For example, in California, you are prohibited from playing blackjack (so they play 22 instead of 21). State lotteries, horse betting, greyhounds, card games, keno, bingo and slot machines among other games are all prohibited. Nevada, home of Las Vegas has had legal gambling since 1931. Native American Casinos have different laws and are actually operated under the Indian Gaming Regulatory Act.
Canada's laws are closely linked to the Criminal Code of Canada and have been legal in most provinces since 1969. However, in New Brunswick, Prince Edward Island, and Newfoundland & Labrador, gambling isn't legal anywhere. VLT's are quite popular all over Canada and are small gambling hubs located in bars. These are legal except for Ontario and British Columbia.
Although Mexico is considered to be in North America, however, it's also considered to be apart of Latin America as well. Casinos in Mexico have been banned for many years until very recently. The government started giving licences to casinos in select locations, and yet Mexico ranks fourth in international gambling.
Asian Countries:
Asia is the world's largest gambling market, which is unsurprising, considering Asia makes up 60% of the population of the world. China is fond of mahjong, poker casino games and betting but online gambling is mostly illegal. In fact, many places in Asia prohibit online betting, including Hong Kong, Taiwan, Macau, Singapore and Japan, among others. Gambling as a whole is banned in Singapore and South Korea and has both blocked a host of gambling sites. Any country under Islamic/Sharia law also prohibits gambling in general so you won't find any legal gambling in Kuwait, Brunei, Pakistan, Bangladesh, Qatar and the UAE.
One of the major differences between Asia and Latin America is that there are no gambling bans based on religious or cultural associations between church and state. Although online casinos are banned in Brazil and other South American countries, it's easier to gamble in a brick and mortar casino than an online one, as your IP address will likely be tracked. In Argentina, where laws are mostly relaxed, you can enjoy a wide variety of gambling on your next holiday.

Follow Sounds and Colours: Facebook / Twitter / Instagram / Mixcloud / Soundcloud / Bandcamp

Subscribe to the Sounds and Colours Newsletter for regular updates, news and competitions bringing the best of Latin American culture direct to your Inbox.
Share: