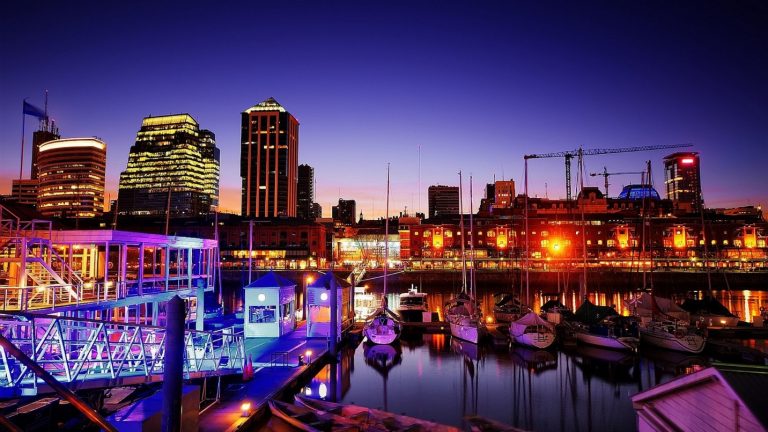 Gambling in Latin America
23 November, 2021
South America is filled with culture, beauty and opportunity. As an evolving nation, South Americans are modernizing laws pertaining to gambling in the southern hemisphere of America. Although evolution calls for gambling to be legalized all across Latin America, it is difficult to generalize as laws pertaining to each individual country vary from one to the next. In 2015 the tourism industry was raking in an impressive amount of close to $400 billion. Now only a few years later and the revenue brought in by tourists has increased. So what does this mean for the casino industry in Southern America? We can see gambling evolving and progressing through out each country to bring in even more revenue from tourists, a massive economic breakthrough for any country. Below is where you need to go when visiting Latin America and in search of relaxing gambling locations during your holiday.
Argentina
Populated by 43 million people, it is only normal Argentina is home to a number of gambling establishments, 79 to be exact. The capital of Argentina is home to several large casino establishments. Buenos Aires holds over 1500 video slots, multiple table games throughout the 8 casino establishments and a number of hotel facilities to boot.
Trilenium Casino is the biggest casino in all of Argentina covering 20 000 square meters of land. The casino is a popular tourist destination as gambling enthusiasts have access to 60 gambling tables, numerous video slots games and the finest hotel accommodation.
A rather unique casino in Las Lenas is a winter attraction as the casino only opens during the month of winter and is already a tourist destination as it is situated at the ski resort.
Brazil
Another fascinating country, one ripe with tourist destinations, is Brazil. Unfortunately gambling is prohibited in the country. There are however, underground gaming activities which are illegal and could get tourists deported and banned. If you are in the area www.casinoranking.lv to get your casino fix and enjoy the various activities Brazil has to offer.
Mexico
Monterrey is home to one of the most popular casinos in Mexico. The Casino de Monterrey is amongst one of two of the biggest casinos most notorious for gambling tourists. The second biggest is Jubilee Casino.
Bolivia
It wasn't until recently Bolivia was given the go ahead to legalize gambling. As a result, land based establishments are limited to 8. In 1996, when gambling was legalized, over 200 Bingo halls were established, making Bingo the favoured casino game amongst citizens and tourists. It wasn't until 2002 that land based establishments were legalized. In this part of South America, illegal gambling is still running so tourists need to be selective where they choose to enjoy table games.
Latino America is one of the fastest growing parts of the world. The tourist industry is playing a vital role in the growth and we can already foresee more countries falling into modern times amending current laws to legalize gambling. Until then there is always Mexico and a number of other countries to visit, otherwise just appreciate the tourists destinations and save the casino enjoyment for Vegas.

Follow Sounds and Colours: Facebook / Twitter / Instagram / Mixcloud / Soundcloud / Bandcamp

Subscribe to the Sounds and Colours Newsletter for regular updates, news and competitions bringing the best of Latin American culture direct to your Inbox.
Share: