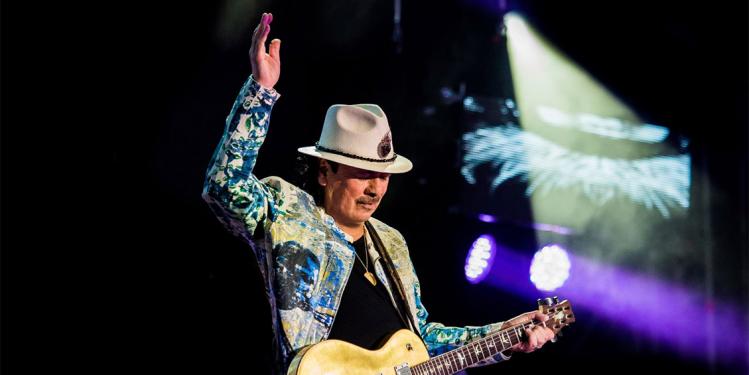 Globally Recognized Latin American Artists
13 April, 2020
They are recognized for their singing skills and sultry dance moves. We're talking about Latin American artists, of course! They have a certain flair and contagious passion that makes them world-famous. Latin American artists simply have the most astounding confidence and talent that attract the adoration of many people.
Perhaps you want to be part of the collection of famous Latin American artists. If so, you must first create an online presence so your potential fans can keep up with you. Fortunately, in the digital world, it's easy to create your own website. All you need are the correct tools. Look for websites to create websites to assist you.
To give you some inspiration on how to build your online profile and become world-famous, we're giving you the lowdown on the top globally recognized Latin American artists.
Santana – A World Famous Guitarist
People may stereotype Latino artists and simply think they only sing, dance, or play acoustic guitar. But that couldn't be further from the truth. Although it is true that Latinos are excellent guitar players, it's not limited to acoustic. Santana is living proof of that.
Carlos Santana is an American Mexican known for his incredible electric guitar compositions. He took the world by storm in the late 1960s when he pioneered a new sound of music. Carlos and his band created a combination of rock n' roll fused with Latin American Jazz. How did that work out for him?
Well, Santana is a Grammy Award-winning artist and has a Latin American Billboard Lifetime Achievement Award. He's sold over 100 million records worldwide. So it's safe to say it worked out just fine for Carlos.
Gloria Estefan – Latina Pop Singer
Gloria Estefan is a multitalented Cuban American singer. She's also a songwriter, actress, and entrepreneur. She's known as the most successful crossover performer in the Latin music industry.
Estefan began her career in the mid-70s as the lead vocalist for a Spanish band called Miami Sound Machine. She then crossed over to mainstream pop and became famous for her 1984 song Dr. Beat. She was one of the most successful Latin American pop stars of the 80s.
To celebrate her contribution to the success of Latin American Music, Gloria Estefan was awarded the Distinguished Artistic Leadership Award.
The 61-year-old Latin American pop artist still performs—and still sells out her tours. She's sold over 100 million records worldwide since the beginning of her career.
Marc Anthony – Famous Latin Singer
Marc Anthony is a multitalented artist who sings, writes songs and acts. He's also a record executive and TV producer. So how did this artist become so famous?
The artist started out as a backup singer for bands such as the Latin Rascals, and he was in high demand for his vocal talents. Marc Anthony then became a headliner after he started making more Spanish music. He released his first studio album in 1988, which was a massive success.
Since his inception as an artist, Marc Anthony has sold over 12 million albums globally and has received numerous awards for the contribution to Latin American music.
Richie Valens – A Young Musical Prodigy
Latin American music originated from the USA in the 1940s due to the expanding influence of Latinos and Hispanic Americans in the musical industry. Richie Valens was a prodigy of his time and is known as the pioneer & forefather of Chicano rock.
Richie was 17 years old when he started his recording career. He was an excellent singer, songwriter and guitarist & became incredibly famous during his short-lived career. Unfortunately, Richie Valens died in a plane crash a mere eight months into his fame.
This was known as the day the music died because Valens was killed along with other musical talents, including the legendary Buddy Holly.
The famous folk song "La Bamba" was turned into a rock track by Richie and it's a world-renowned track that's loved till today. Valens is famous because he set the tone for Chicano rock music.
Final Thoughts
Do you want to find more famous Latin American artists? Then research Sixto Rodriguez and Tito Puente because they're known as the most influential artists of their time.
If you want to follow in the footsteps of these artists then go out there and show the world what you can do. Make sure you build your online presence through your social media and websites so people can see your artistic talents. Are you up for the challenge?

Follow Sounds and Colours: Facebook / Twitter / Instagram / Mixcloud / Soundcloud / Bandcamp

Subscribe to the Sounds and Colours Newsletter for regular updates, news and competitions bringing the best of Latin American culture direct to your Inbox.
Share: