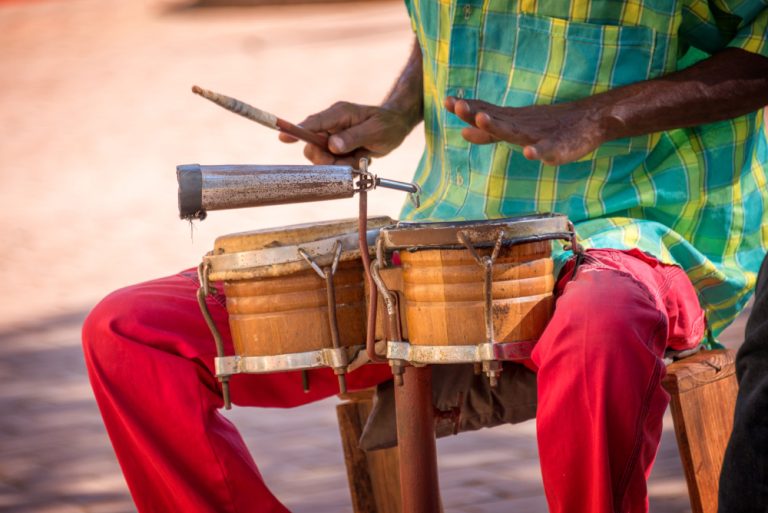 How Caribbean Music Influences Other Cultures And Art Forms
30 September, 2021
From salsa to merengue to reggae, it's hard not to sway to the beat of Caribbean music. The often-upbeat rhythm is made all the more tempting by heavy percussions and other native instruments. The region is home to a unique blend of indigenous people to Native Indian tribes, Africans, and European colonizers. That is why Caribbean music and other art forms are as colorful as their inhabitants.
And because they love to assimilate, their culture has influenced others even halfway across the world. Ahead, you'll find how Caribbean music melds into other cultures and art forms.
Caribbean Music: An Overview
It's hard to come up with an exact definition of Caribbean music except that it's as highly diversified as its roots—from the natives, Africans, Latin Americas, and the Spanish and French settlers.
As the culture on these islands morphs in various ways, each musical style is different. A professional recording studio captures the differences of various Caribbean music genres, which include:
Reggae 
Said to be a combination of ska and rocksteady, this has, in turn, inspired the evolution of other musical styles that include soul, hip hop, and rock. Robert Nesta Marley, or Bob Marley, is the most famous reggae pioneer.
Calypso
This music genre traces its roots to Trinidad and Tobago. Calypso was said to have spurred other sub-genres such as soca and rapso.
Salsa
Salsa, which is also a dance form, has its Cuban origins. Around the 1940s and 1950s, the Cuban community in New York developed dance and music, becoming a hit some 20 years later.
Merengue
Originating in the Dominican Republic, merengue is both the name of the dance and the musical style—as is the case with salsa. Merengue music is strongly influenced by Venezuelan and Afro-Cuban music, while the dance has Latin American origins.
Compas
A Spanish word for 'musical scale,' began in Haiti and is related to the merengue, although it has a more striking rhythm and bass, as well as a cowbell percussion.
Bachata
Like its cousin, the merengue, bachata also comes from the Dominican Republic. Bachata represents the island's profound Spanish influences and is a term for the dance form and the accompanying music.
Junkanoo
This musical genre is endemic to the Bahamas and often played with heavy drum-beating alongside tubas, flutes, and cowbells.
Other Caribbean Art Forms
The indigenous tribes of the Caribbean region used to express themselves using body painting and rock art. Centuries later, contemporary artists in the area chose to focus on 'naif' or naive painting. This unique style uses bright colors and candid expressions, although surrealism is another famous art form. It's not uncommon for Caribbean artists to hold exhibits in the United States and other parts of the world.
Some Caribbean artists have also offered significant contributions in sculpture, photography, modern forms of visual arts, and performing arts through Maksaens Denis, Hulda Guzman, and Christopher Cozier, among many others.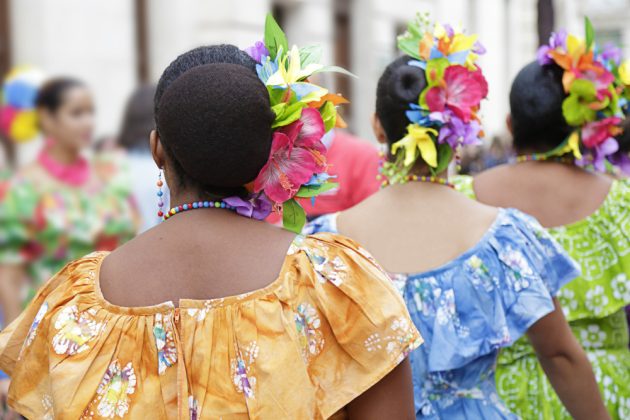 Sharing Their Culture To Other Shores
Perhaps it's in the blood or culture; the Caribbean people have always been on the move. For instance, in the 18th to the early 19th centuries, an estimated 200,000 Caribbean workers moved to Central America to help build the Panama Canal. Others migrated to look for jobs elsewhere, most ending up in the US and South America.
In the 1950s and 1960s, Caribbean immigrants arrived in droves on British soil, where they shared reggae and ska music. In the 1970s, reggae music was at its peak, and ska evolved to punk music.
And, as the Caribbean people continue to migrate to various parts of the world, they brought these influences into their chosen communities to be re-integrated. These days, Caribbean folks are still going places to share music, art, and the love for festivals.
The Hip Hop Culture
Soon, Caribbean music gave birth to hip-hop culture in the 1980s. According to one of hip-hop's trailblazers Afrika Bambaata, whose parents were Jamaican and Barbadian immigrants, the culture has four main components:
Rapping, which is distinct from singing because it doesn't follow a melody.
DJ-ing, which some consider as a performing art form because it produces a new sound from previous recordings.       
Breakdancing, which is a dance form that demands agility, flexibility, and acrobatic stunts.         
Street graffiti, which is considered a visual art form that features a vibrant and bustling style—not much different from the sights of the Caribbean.     
The Rastafarian Movement
Rastafari is a political and religious movement formed in the 1930s and has its roots in Jamaica. There are at least one million Rastafari practitioners worldwide, thanks in part to reggae singer Bob Marley, who believe that Africans are God's chosen people.
Before reggae, though, 'Rastas' played traditional Nyabingi—a mix of 19th-century gospel music and African drumming—to achieve heightened spirituality.
Final Thoughts
Caribbean music has one of the most diverse roots in the world. Because of globalization, its influence stretches to modern and contemporary music and even cultures worldwide. It's great to know that whatever culture you have, you can still indulge yourself with music as long as you can relate to it.

Follow Sounds and Colours: Facebook / Twitter / Instagram / Mixcloud / Soundcloud / Bandcamp

Subscribe to the Sounds and Colours Newsletter for regular updates, news and competitions bringing the best of Latin American culture direct to your Inbox.
Share: