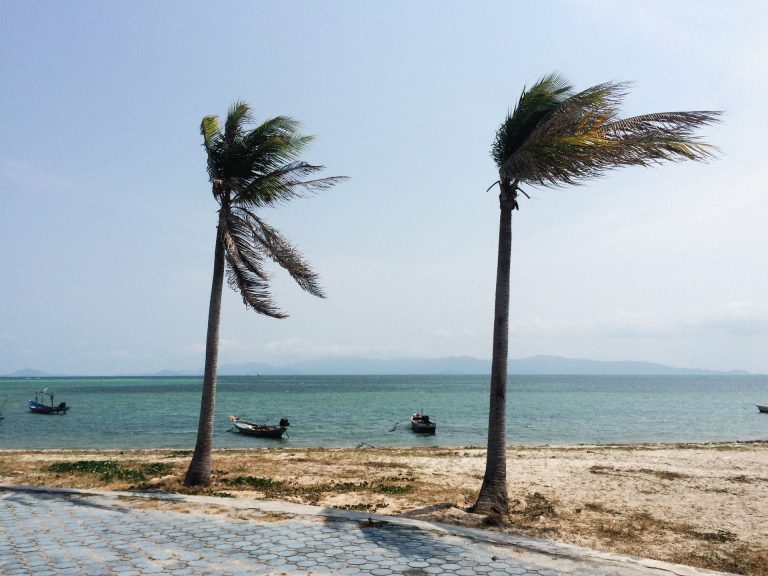 How Dangerous is It to Visit Latin and Central America During Hurricane Season?
16 June, 2022
Over the years, Caribbean hurricanes have affected millions of people, destroyed properties worth billions of dollars, and caused thousands of deaths. Today, if you want to visit Latin and Central America, the threat of hurricanes is always a concern.
It can be frustrating to book your dream vacation in the Tropics only to end up locked in a house because of a cyclone. During the hurricane season you might miss the sunny beach and struggle from power outages, blocked roads, and closed airports. But you can prevent all that by avoiding high-risk places. So, where and when is it safe to travel in Latin and Central America? Here's what you need to know.
Safe Areas to Visit
Latin and Central America experiences hurricanes from June to November. That's half the year. But September is usually the worst month. In the last century, almost half of all cyclones happened in September.
If you're planning to visit Mexico, Central and South America, it's best to stay updated with the latest weather forecast. If you're lucky, you can visit in the high-risk season and still be safe. But instead of taking the risk, it's best to know which areas to avoid and which to visit.
Some places in Latin America have gone for a long time without experiencing storms. So if you choose to visit such areas, the chances of having a hurricane will be low. Some of the safe areas to visit include:
Countries and Islands in the southern part of the Caribbean Sea. These include Panama, Aruba, Curacao, Trinidad and Tobago, Bonaire, and Barbados. The further you're south of the sea, the better.
El Salvador. Cyclones can happen but rarely
Guatemala. Storms can happen occasionally
South America. Countries on the south of 10 degrees latitude are generally safe
Areas to Take Precaution Before Visiting
Historically, Caribbean cyclones are known to hit certain places more than others. So it has become easier to predict where a hurricane can occur. Antigua and Barbuda, Bahamas, and Cuba face the highest risk of tropical cyclones in 2022.
Other places likely to have hurricanes include Mexico, Venezuela, the northern side of Brazil, and the Caribbean side of Colombia. The chances of a storm are higher in countries located north of latitude 10 degrees.
In 2020, hurricanes Eta and Iota affected most parts of Mexico, Central and South America. The ten countries affected by these hurricanes included Belize, El Salvador, Costa Rica, Colombia, Jamaica, Mexico, and Panama. Nicaragua, Honduras, and Guatemala were the most affected.
How to Prepare Yourself When Visiting in Hurricane Season
One reason people visit during the hurricane season is the lower prices. Even though it's risky to do so, you can get away with it since hurricanes don't happen all the time. But it's best to be prepared in case a storm occurs unexpectedly.
In addition to keeping up to date with the weather forecast, you can also take insurance cover. Insurance will protect you against trip cancellation resulting from the covered reason. It can help pay for increased expenses, such as moving to a new hotel if it's hard to restore flooded buildings in your preferred residence.
The risk level when visiting countries during the hurricane season varies from one destination to another. If you select a safe place, you can enjoy your vacation, whether it's hurricane season or not.
But if you want to visit regions prone to more cyclones, it's safer to do so between December and May. Whatever your destination, it's essential to check weather updates and take relevant precautions to protect yourself.

Follow Sounds and Colours: Facebook / Twitter / Instagram / Mixcloud / Soundcloud / Bandcamp

Subscribe to the Sounds and Colours Newsletter for regular updates, news and competitions bringing the best of Latin American culture direct to your Inbox.
Share: