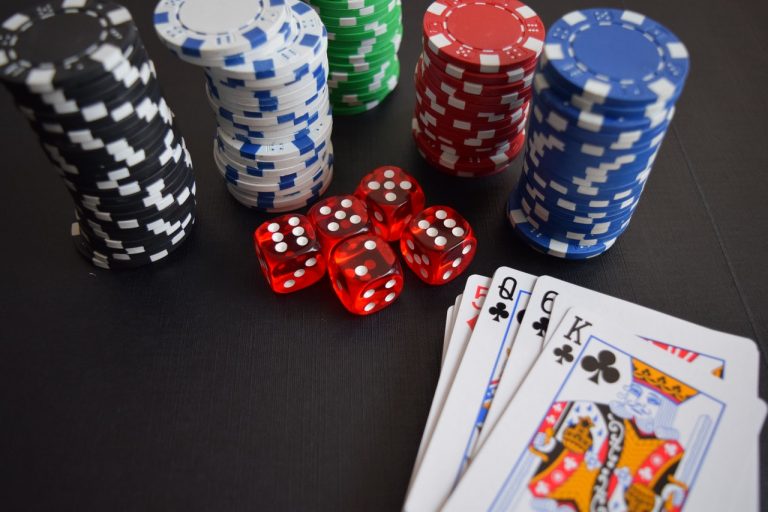 How do Latin American Casinos Compare to Their North American Counterparts?
21 March, 2022
Playing online casino games and sports betting are two of the most popular pastimes on the planet. But, depending on where you live, gambling might not be allowed. Also, the type of gaming you like has an effect on how and where you can play.
Today, we're going to take a look at the two Americas. To see how Latin American casinos compare to their North American cousins. As well as how you can enjoy your favourite real-money games at land-based places and at online casino sites, too.
North American Casinos
The United States is one of the world's best-known gambling hot spots. And places like Reno and Las Vegas appear in lots of movies and TV shows. But, did you know that you can't gamble everywhere in the USA?
In fact, there are currently only 2 states where players can gamble legally, without any restrictions. These are Nevada and Louisiana.
However, there are lots of other areas where gambling is allowed, even if it's not state-wide. These include places like New Jersey, which is home to Atlantic City. And Atlantic City is another famous area that attracts players from all over the USA.
And when it comes to online gambling, this is only allowed in 6 states at present. But, with the laws constantly changing, we expect more states to be added to this list in the next few years.
In Canada, there are similar laws that apply to each province. And players can gamble in specific areas within each region. However, at present, it's illegal to operate online-based casinos anywhere in Canada.
That said, Canadians can enjoy lots of gambling options online at offshore casino sites. And gambling sites found at sites like Casino.xyz often accept players from lots of different countries. Therefore, these sites often welcome Canadians. Furthermore, a lot of them also offer CAD as a preferred currency.
Finally, Native American casinos are some of the most popular places for gamblers, both in the USA and Canada. And players love these large casino complexes, which you found on reserves all across both countries. There are currently 524 casinos in the United States alone.
Latin American Casinos
Just like in North America, gambling in Latin America depends on where you live. For instance, all forms of gambling are banned in Brazil. Whereas, players can enjoy various types of gambling in Argentina.
In short, each country has its own laws around casino gambling, sports betting and lotteries. So, how you gamble depends on what's allowed in your country or region.
North America may be more famous for its in-person casinos. However, some of the world's most beautiful casinos are actually located in South America.
For example, established in 1876, one of the oldest casinos on the continent is the Hipódromo Argentino de Palermo in Argentina. There's also the Casino Parque Hotel in Uruguay. Which first opened its doors in 1909.
All in all, there are plenty of beautiful and historic casinos that you can visit all over Latin America. But, for the majority of players, Argentina remains the most popular gambling location.
Plus, Argentina has tens of land-based casinos. Which makes it the best location for casinos in all of South America.
Online Casinos
Since the invention of the internet, online gambling has seen a huge surge in fans. And players can find all their favourite games at these great casino sites all over the world.
Plus, with top software firms making amazing high-tech games, there's no end to the fun at these online casino sites.
Players love gambling online, because it's exciting and super easy. Plus, it means that players who can't access land-based casinos can still find all their favourite real-money gaming titles. Because, as we know, lots of offshore sites welcome players from other countries.
Furthermore, a lot of countries in both North and Latin America have never updated their gambling laws to reflect the trends in online gaming. So, this leaves a large 'grey area', where gambling online isn't exactly legal. But there's nothing in the law to say that it's illegal either.
And this has given way to lots of offshore sites that welcome foriegn players, no matter where they live.
Conclusion
We always recommend checking the laws in your country before you gamble. It's important to see what the local government says about casino games. Moreover, where you can play them. But, always remember that most laws apply to land-based casinos, not online sites.
So, with a little bit of research, you'll be able to find your next great gambling game, no matter where you live in the Americas. And, if you can't find a land-based casino near you, then you can be sure there's an online site waiting for you.
To summarise, both North and Latin America have lots of different laws when it comes to gambling. And both places have many fun and exciting places where you can play all your favourite games. In addition, there's the chance to play online at some of the most amazing online casinos on the planet.

Follow Sounds and Colours: Facebook / Twitter / Instagram / Mixcloud / Soundcloud / Bandcamp

Subscribe to the Sounds and Colours Newsletter for regular updates, news and competitions bringing the best of Latin American culture direct to your Inbox.
Share: