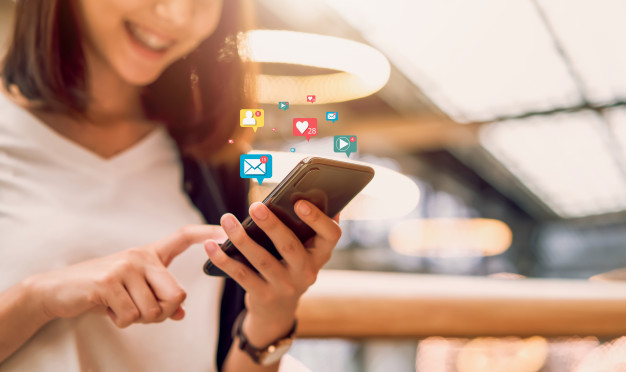 How Latin American Businesses Can Use Instagram
09 April, 2021
Out of all the social media platforms that are being used by businesses and brands today, Instagram has to be the most popular because of its engagement and global reach. There are many businesses in Latin America, and many people are now using social media which means that there is an opportunity to use it for growth as there are over 400 million internet users with over 50% of them saying they get enjoyment from using social media.
The benefit of using Instagram today is the buying power it has over the public and if used correctly it can be a great tool for you to use, even more so now that there are so many growth services, like Growthoid here, which allow for organic growth. If you would like to receive the benefits of this social media platform for your business and make Instagram work for you, then here is how you can use Instagram as a tool for your business.
Create a great profile
You have to create a good profile that will stand out amidst the millions of profiles on the platform. What makes your business different from the millions of other companies that are promoting their products on Instagram? You need to find out what that is and use that against your competitors. A good profile consists of a great bio, an appealing profile picture and an aesthetic feed. Take time writing your bio and make sure to add your email for easy contacting and the physical address of your business if you want to draw more people towards it. The benefit of a good profile is that it can be utilized as a marketing tool to gain followers from people who view your profile. To create a profile on Instagram, you will need to have an email address and a good username that is easy to remember and that you are willing to stick to forever. You don't want to use an Instagram username that you'll end up regretting in the next five years.
Post at least once a day
You have to post at least once a day to keep your followers engaged and show that you are an account that's worth following. Each user follows at least a hundred or more accounts so you need to give them a reason to want your content on their feed. It is easy for people to forget you, so it's very important you constantly retain your audience's attention for more Instagram followers. You have to find out when your followers are most active, and you do this by looking at the analytics that are provided to all business profiles on Instagram. With this information, you can even create a posting schedule that's consistent and allows you to work ahead of time. Additionally, you can also upload your business images by creating mock-ups online. Creating mock-ups online and uploading them on your social media is a great way to promote your product or services without breaking the bank.
Create engaging content
The content you post has to be engaging. You can't just advertise all the time as that may bore your audience and you might even lose followers in that way. You need to engage with them by uploading user generated content which acts as social proof of your loyalty to your followers. You can also host giveaways and other engaging content that draws people in to see what your profile is about.
Use influencers and engage
There are many influencers on Instagram, which is a term used to describe people with a loyal fanbase that has the power to attract customers to businesses. They can help your business by marketing your product to a wide audience for free. You have to choose one that aligns with your brand and you have to provide them with an incentive to market your product.
There is definitely an opportunity for Latin American businesses to use Instagram as a marketing tool for their companies. Not only will this draw traction for their businesses, it will open up their businesses for people all over the world. As long as you have a really attractive profile on Instagram, you post daily during the times when your followers are awake, you create content which is engaging, and you use influencers, then you should be able to create success for your business, using Instagram. Stop waiting around for opportunity to come your way and use Instagram to take your sales to the next level!

Follow Sounds and Colours: Facebook / Twitter / Instagram / Mixcloud / Soundcloud / Bandcamp

Subscribe to the Sounds and Colours Newsletter for regular updates, news and competitions bringing the best of Latin American culture direct to your Inbox.
Share: