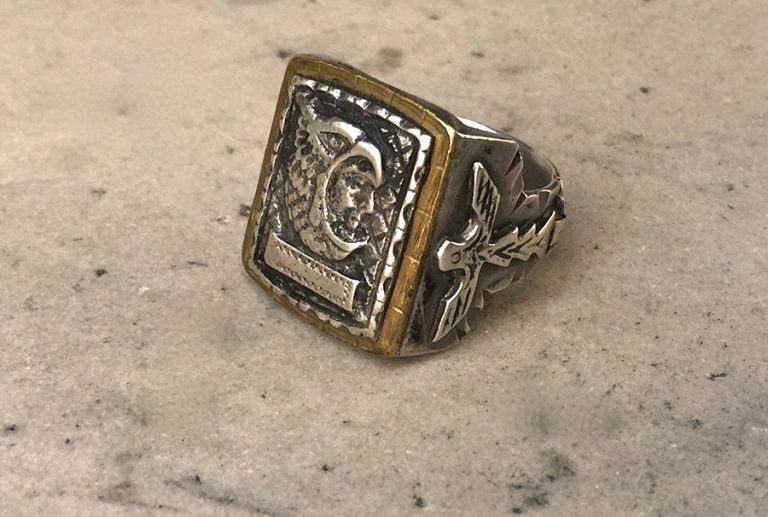 How Mexican Culture Affected the Unique Biker Look
31 March, 2020
Did you know that Mexico has made a huge contribution to one of the most popular subcultures of today's world, bikers? One may ask what could possibly be common between men on motorcycles and the Mayan and Aztec descendants. In fact, the latter have had a significant impact on how bikers look. You don't believe us? This story is going to dot all the i's and cross all the t's.
What do the Mexican Revolution and the Biker Community Have in Common?
This story takes us back in the early decades of the 20th century when the notorious Mexican Revolution was raging in Mexico. Like any other uprisings, it entailed dire consequences including a severe economic crisis. Peso, the Mexican currency, depreciated to such an extent that coins, Centavos, ceased to cost anything. Some people just threw them away while others kept them as a memory of the good old days. Mexican craftsmen found a more creative way to use them. They collected them, melted them down, and utilized this metal to make crafts and souvenirs.
A couple of decades later, we entered into the era of the very first biker clubs. Like any young subculture, it went through the stage of self-identification. The appearance of those bikers was different from their modern counterparts. They also wore leather jackets but that was probably it. What they lacked was jewelry. However, everything changed during the 1940-50s, and the Mexican rings became the catalyst for those changes.
It is no secret that most of the first biker clubs appeared in the southern regions of the USA – California, Arizona, New Mexico, and others. From there, it was a stone's throw to Mexico. It came as no surprise that Mexican rings found their way onto these territories and spread all over them. Eventually, bikers came across these appealing trinkets. Since then, the biker community has never been the same.
Why Bikers Fell in Love with Mexican Rings
Each of the new motorcycle clubs had its own distinctive features such as colors or specific symbols. Naturally, club members wanted to stand out even more, and jewelry was a great way to cater to their needs. Therefore, when bikers discovered Mexican rings, they brought about a real cultural revolution. Most of those rings carried intriguing symbols, some of which even intersected with the biker club symbolism (for example, skulls). It was quite easy to pick up an item that aligned with the identity of a motor club a biker belongs to and his own personal style.
Besides that, Mexican rings were very affordable. Most items cost about $5. Even in those times, that was not much. Riders could enhance their every digit with a ring and they wouldn't even have to break the bank. If you think how massive and heavy those rings were, you'll see that it was a great deal.
Differences Between Mexican and Modern Biker Rings
The most significant difference is, perhaps, the color of these rings. As you already know, they were crafted of recycled coins, so artisans could not directly influence the composition of the alloy. The Centavos were made of nickel, bronze, and brass, and this alloy has a yellowish tint. Naturally, it passed on to the artisanal rings.
Modern bikers prefer silver or steel rings. They blend well with the chromed parts of a motorcycle and stand out against their generally dark outfits. On top of that, steel and sterling silver are more durable than coin alloys. Finally, jewelry manufacturers find it much easier to work with well-known and recognized metals and alloys than reinvent the wheel with nickel, bronze, and brass.
Nevertheless, Mexican rings made by artisanal technologies are still much loved in the biker community. They have a one of a kind design and are able to give their owners a retro charm. Rings that once cost 5 bucks now became collectibles and their price reached thousands of dollars.
Most of the Mexican rings were made by hand in a single copy and it only added to their value. Some modern manufactures still use manual production but they craft their items in large batches. We lost the sense of exclusiveness today but, at least, it became easy to find a ring that sits like a glove. By the way, here is a ring size conversion table that will help you figure out the correct size for your hand jewelry.
Symbols in Mexican Rings
The biker community itself boasts curious symbolism that arose from the military past of the first members of motorcycle clubs. Mexican rings, in turn, made their contribution to biker insignia. Until now, we can see these symbols on modern biker rings.
Since probably the most famous Indian tribes lived in Mexico, Native American motifs are a running theme in Mexican jewelry. Indians in traditional war bonnets, weapons, and household items (pipes, bows and arrows, axes, feathers) are still widespread in biker rings. Some of these ornaments glorify specific Aztec gods such as Kokopelli, Huitzilopochtli, or Tezkatlipoka.
You cannot imagine biker jewelry without skulls. Mexicans also treat dead heads with reverence and respect. Once upon a time, the Aztecs piled temples with severed heads to express their respect for the gods. Over time, however, the skull turned from a death symbol into a life symbol. No wonder the skull is the main hero of the famous Day of the Dead festival.
Mexican rings carry many other symbols – horses and horseshoes, scorpions and eagles, tribal patterns, etc. Whatever symbol you choose for your vintage Mexican ring, remember that it has had a decisive influence on one of the most powerful and popular modern subcultures.

Follow Sounds and Colours: Facebook / Twitter / Instagram / Mixcloud / Soundcloud / Bandcamp

Subscribe to the Sounds and Colours Newsletter for regular updates, news and competitions bringing the best of Latin American culture direct to your Inbox.
Share: