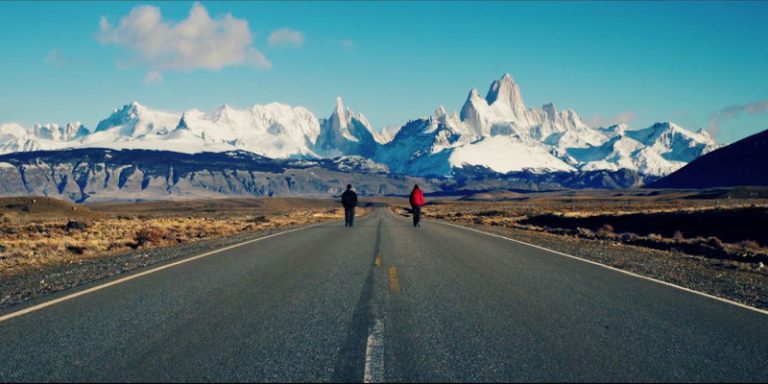 How Social Media Can Spread the Word of Your Latin American Adventures
09 October, 2019
Are you based in Latin America or are you merely spending some time travelling through it? Whatever the case, whether you have set yourself up for work and living or you are just working your way around this vast region at a leisurely pace, Latin America is such an extensive and varied part of the world that you can be sure your time spent there will be of interest to the billions of social media users all over the globe. It would certainly be worth your while looking into the possibilities that social media offers you to publicise your life in Latin America with the help of bombbomb video competitors. It is possible to make quite a name for yourself by sending on your observations of life in this special part of the world to others who are not so fortunate as to make it there.
Why is this the case?
It is a normal question to consider and it may not seem like one that has an obvious answer. While Latin America occasionally gets portrayed in a negative light and is commonly associated with several problems that affect other parts of the world, it needs to be visited in order for people to understand what a special and unique place it is. There are many reasons why this is. It is in part down to the mix of countless different cultures. This is something that can be seen in every single one of its countries. Inevitably, you will find traditions that have survived from the native populations of pre-colonial times while in many countries this cultural heritage has also merged with aspects that arrived with the conquering European cultures or the cultures of the enslaved Africans who also played a part in the unique history of these countries. There has also been a significant influence from immigrant communities in many Latin American countries, with people who immigrated from the Mediterranean, Eastern Europe, the Middle East and the Far East playing an important role in the subsequent development of many of these particular countries. In turn, this has led to each country developing a unique set of cultural traditions which combine elements from all around the world. This is just one part of the Latin American experience which needs to be seen to be believed.
The breathtaking natural beauty
Another essential part of the Latin American experience is taking a trip through the many diverse types of nature that are waiting to be explored. Stunning tropical beaches with clear blue water; deep jungles that are packed full of specimens of unique animals; scorching red desserts; sprawling marshlands; glacier-capped peaks and looping mountain trails; all of these are things which can be discovered in Latin America (some of them can even be found within the same country) and they play an important part in providing you with material to share with the wider world. The amazing landscape that can be found in every country spread throughout Latin America will give you plenty of photo opportunities.
How can you share your Latin American experience with others?
Social media plays a crucial role in this as it gives you plenty of opportunities to upload photos and updates and share them with people throughout the entire world. These people may be based in Latin America themselves or they may be somewhere else altogether but have a keen interest in the experiences that people are having in that part of the world. Social media is the prime source nowadays to get any update of anything. Putting information on social media and making it public can be a very appropriate way to help others. People will find out anyway. But getting followers for social media sites is a great concern these days. For example, Instagram users find it very competitive to achieve a target audience in their profile. So it's very common now to look for growth tools for Instagram. Choosing a legit growth tool is another challenge and sometimes it may cost you a lot of money. Fortunately many companies offer promotions or coupons like Nitreo coupon and others. Users may keep looking for a promotion price to boost their Instagram account. There are several ways in particular which can be used to catch the eye of these types of people. In this article we will be taking a brief look at some ideas to boost the attention your social media profile receives but you can always read more about ways to be a social media success.
Hashtags
This is the most common one and this is because it is the most effective one. Hashtags are a word or a series of words added to the end of a social media post which serve to highlight the topic of the post and help categorise it among the millions of social media posts that are made every day. There is no limit to the number of hashtags you can add to a social media post, though it is recommended that you use around eleven of them. With this amount, you are able to include a series of specific as well as general hashtags which will give social media users a good idea of what your post is about. In terms of posts about Latin America, there are currently just over a million uses of the #latinamerica hashtag, though it is important to remember that this refers to an extensive area so you would be advised to add hashtags related to the particular place you find yourself in.
Locations
Using locations is another way to put you on people's radars as people who are based in these particular areas or who are searching for information about them will be directed your way. As above, you need to be aware that Latin America can be used to talk about a large part of the continents of South America and Central America and therefore using an exact location will help direct your posts at people who are interested in a specific place.

Follow Sounds and Colours: Facebook / Twitter / Instagram / Mixcloud / Soundcloud / Bandcamp

Subscribe to the Sounds and Colours Newsletter for regular updates, news and competitions bringing the best of Latin American culture direct to your Inbox.
Share: