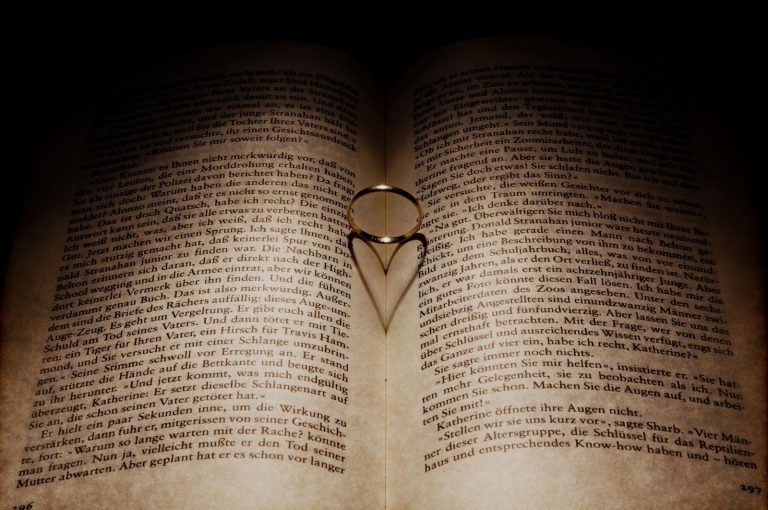 How to Celebrate Your Wedding Anniversary in South America
20 November, 2019
When planning your wedding anniversary celebration, you may look at taking a vacation, particularly for milestone dates. While the Caribbean is a popular destination for couples looking for a romantic break, a trip to one of the countries of South America could introduce you to new landscapes and experiences.
It is also a great idea that all the best wedding pictures be put in an album or a photobook. This makes it more special and nostalgic when you have a physical thing to look at in great quality years later. https://printedmemories.com is one of those companies which can do this for your. They make designing albums and photo books very easy and also they ship to wherever in the world you are.
Many countries in South America have a well-deserved reputation for being welcoming, warm-hearted and fun-loving. The Patagonian Andes, Amazonia, Ecuador's cloud forests and the Pantanal have survived the worst effects of industrialization, and yet you can find Italian cuisine, Lutheran churches and even an opera house in the heart of the Amazon jungle. With Spanish spoken everywhere except Brazil and the Guianas, travel is relatively simple.
Bolivia
Bolivia is the place to visit for unusual landscapes and the most intact indigenous cultures. The capital La Paz has amazing markets in the thinnest of air at 11,942 feet above sea level. Visit Potosí, the silver mining town from which the Spanish funded its empire and stay in a hotel made entirely of salt at Salar de Uyuni, the biggest salt flat in the world. Or follow in the footsteps of Ernesto "Che" Guevara, the former revolutionary leader of Argentina, who died in La Higuera in remote central Bolivia.
Your physical wedding gift could be made from silver. Modern 5th anniversary gift ideas for her are focused on silverware. An alternative idea is to choose your best photo from your trip and put this in a silver photo frame.
Argentina
The eighth-largest country in the world, it's usually best on your first trip to fly into Buenos Aires, known as South America's most romantic city and enjoy the old cafes, lively steakhouses, an opera, ballet or a "milonga" or ballroom night, where you can participate or spectate. Of course, you should try the tango, the most famous genre of Argentinian music and dance.
You can also visit Iguazú Falls, the most spectacular waterfalls in the Americas and Los Glaciares National Park's snow-capped peaks, shifting ice fields and turquoise lakes. Much of the planning for Argentinean weddings is traditionally handmade, rather than off the peg. Taking up this tradition, your physical wedding anniversary gift could be a love letter to your spouse.
Brazil
Brazil has spectacular wildlife, great dance music and beautiful beaches. Jericoacoara is a popular place to stay and is close to the Fernando de Noronha archipelago. If you want to stay close to the capital of Rio de Janeiro, there is a 112-mile (180km) Transcarioca Trail urban hiking route. The Rio Carnival is over five days in February, so be prepared to dance and not sleep if you are in the city at this time.
Aside from Rio de Janeiro, other great places in Brazil include Costa Verde, the Upper Amazon, The Pananal, Olinda and Brasilia. An anniversary gift from Brazil would mirror any gift that you would expect in North America. This should be something stylish to include jewellery or an electronic item.
Chile
The long, thin strip of Chile is home to different climates, ecosystems and topographies. It's the perfect self-drive vacation along the Route 5 Pan-American Highway which runs from the Peruvian border to Puerto Montt in the south, linking up wonderful offbeat cities such as Iquique, La Serena and Valdivia with the capital, Santiago, and its more arty, attractive sister city, Valparaíso.
Remember to source a bottle of Pisco, a wine Brandy made in Chile, so that you can relive your anniversary vacation after you get home with some homemade Pisco Sours.
The Galapagos Islands
Said to be the origin of The Origin of Species, the Galapagos Islands are the place to see them. You need to take a 90-minute from Quinto, the capital of Ecuador and then a small ship to see land and marine iguanas, giant tortoises, green sea turtles, flightless cormorants and reef and hammerhead sharks. You can stay in a luxurious safari-style tent set in 40 acres of coastal forest for a more leisurely experience.
For a gift that keeps on giving, make a donation in the name of your sweetheart to Galapagos Conservancy, which is dedicated exclusively to the long-term protection of the Galapagos Islands.

Follow Sounds and Colours: Facebook / Twitter / Instagram / Mixcloud / Soundcloud / Bandcamp

Subscribe to the Sounds and Colours Newsletter for regular updates, news and competitions bringing the best of Latin American culture direct to your Inbox.
Share: