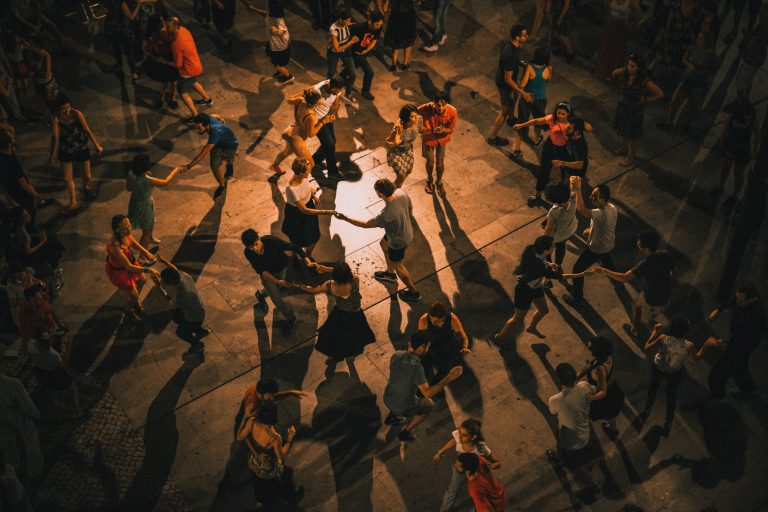 How To Enjoy Your Free Time With Beautiful Latin Music?
17 August, 2022
Latin has music that gives your body a pleasant experience. Listening to Latin music gives you a new feeling of wholeness. The music is accompanied by beautiful traditional instruments and a complicated rhythm that makes you want to hear it often. Latin music comprises; rhumba, merengue, and salsa. This music, in conjunction with the famous salsa dance, significantly impacts pop, jazz, and hip hop. You can listen to Latin music during your free time and enjoy the complex, enticing rhythm and traditional music instruments.
Listen To The Complex Rhythm
The complex Latin rhythm is a vibe you can't afford to miss. You can use your free time to listen to the complex rhythm. An enjoyable rhythm and lovely vocals accompany excellent music. Seek the better Behringer microphones with the best features to produce overwhelming rhythm to add taste to your music. As you listen to Latin music, you can enjoy the rhythm by;
Recognizing the rhythm pattern of the music.
Try to clap to the rhythm of the song.
Take note of which music contains displaced beats.
Identify the similarities and differences in the patterns.
The ideas above can help you enjoy the rhythm of the Latin song you want to listen to during your leisure time. Listening to music with the same beats from the start to the end is dull. You can identify Latin music that has well-mixed beats to brighten your day. Apart from the beats, be keen on the audibility of the song; thunderous music can tamper with your ears and damage the eardrum.
Watch Dance Moves
You can use your free time watching how Latin dance is performed to experience a fascinating experience and memorable event. You can enjoy the dances in live performances or online. Latin music has a vast number of dance moves you will enjoy watching. The dance moves range from salsa, rumba, samba, bosa nova, e.t.c; you can have a great experience watching a live performance of cultural dance and associate it with different movements, rhythm, and tempo.
You can also use your free time to enjoy online dance moves using various websites that post the moves.
Join a Latin Dance Class
You can enjoy Latin music by joining Latin dance lessons during your free time. If you love dancing, this can be a great opportunity. Apart from listening to Latin music, you can explore Latin culture by exploring and learning Latin dance moves. Dancing is also part of Latin culture. The dance moves are popular at social occasions like parties; learning the moves helps one to remain social.
Currently, many websites offer Latin dance moves. You can use the sites to learn the dance moves as you enjoy Latin music.
Search Latin Music In Movies
Another instance one can enjoy Latin music is by searching for Latin music in movies. Most people love watching movies during their free time. If you enjoy watching movies, you can enjoy Latin music by identifying the music used in the movies. Many films air Latin music to appreciate the culture of Latin. For instance, the film released in 1989 by Sergio Mendez, 'dance with me, was used to features a magalenha song, which falls under samba music.
Learn About The History And Origin Of Latin Music
Learning the origin and history of any music helps one appreciate each music's unique feature. If you want to enjoy Latin music, learn and understand. Once you know its history, you will be able to identify the difference between songs in Latina and distinguish them.
Latin has vast music, and each tune has its originality and history. To differentiate between the enormous Latin music, you'll have to learn the origin and history of each song. For instance, the source of the famous cha-cha music is Cuba. The music is named from the noise made by the shuffling legs made by dancers.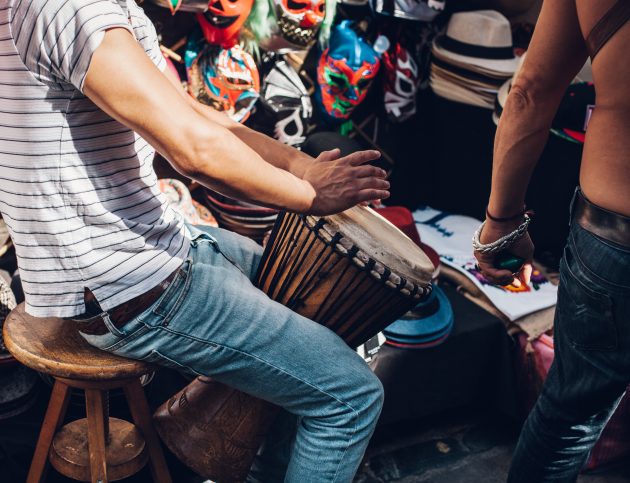 Learn About Latin Musical Instruments
You can play Latin music in your free time by learning the Latin music instruments. Knowing the origin and history of the musical instruments used in Latin music will help you find out how the music is used. Identifying how musical instruments are used can be a fun and exciting activity to spend your free time on.
There are so many ways of enjoying Latin music apart from listening to it. Exploring the Latin music world is a fun and exciting way of using leisure time you can't miss. If you love Latin music, you can use the ideas above to enjoy it during your free time.

Follow Sounds and Colours: Facebook / Twitter / Instagram / Mixcloud / Soundcloud / Bandcamp

Subscribe to the Sounds and Colours Newsletter for regular updates, news and competitions bringing the best of Latin American culture direct to your Inbox.
Share: