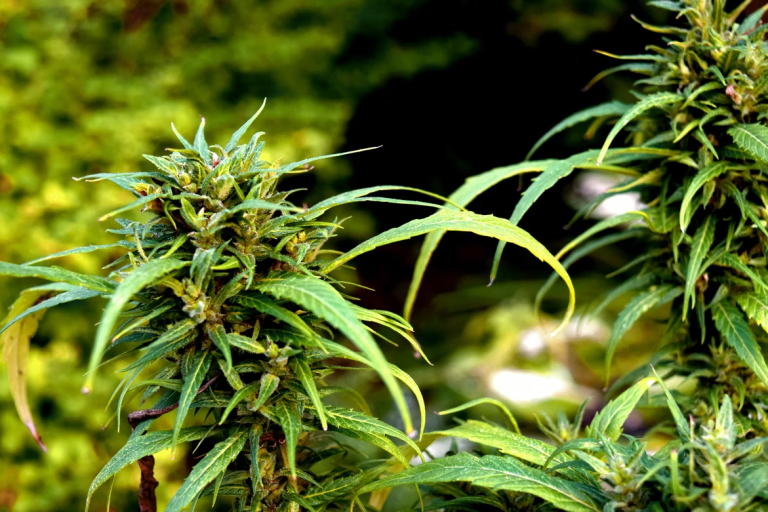 How to Get a Cannabis Licence in Argentina
05 July, 2022
Is weed legal in Argentina? The answer has been partially affirmative since 2009. Marijuana users now have the opportunity to cultivate at home, too. However, the country is yet to become a free-for-all cannabis paradise.
Before starting an at-home grow op, you need to understand the legal situation. Read on for a complete overview of the existing regulations and a licensing guide. Follow the rules outlined here and keep your weed garden on the right side of the law.
Legalisation in Argentina: A Short History
The reasons why legal cannabis is important are becoming more obvious worldwide. The plant can potentially improve people's health, expand tourism, generate jobs, and create a new public income source. Legalisation is all-around profitable, and countries are starting to act accordingly.
Latin America's first response to the trend was wide-scale decriminalisation.
The Argentinian Supreme Court removed legal punishments for personal weed use in 2009. Medicinal consumption arrived in 2017 when the Senate approved cannabis oil as a treatment for specific conditions. They made home cultivation possible in 2020 to counter the amount of illegally imported products.
The current situation is somewhat restrictive, but that's also changing. Argentina is positioning itself as a future supplier, and medicinal reform is already on the table. For now, citizens need to cut through red tape to reap the benefits of law loosening. Here's how.
Qualifying for Medical Marijuana
Is marijuana legal in Argentina for therapeutic purposes? It has been since 2017, although it only became accessible after the 2020 reforms. The previous administration introduced a very narrow list of qualifying conditions, mostly limiting consumption to epilepsy patients. The current leadership made further allowances, adding pain and neurological diseases as eligible criteria.
The government introduced legislation to advance accessibility and control product quality in 2020. Pharmacies now sell oils, creams, and other weed-derived treatments to patients. Public and private insurance companies cover 100% of the costs.
More importantly, 2020 saw a law permitting patients to cultivate cannabis at home. Growers require a licence based on their medical needs, obtained on a case-by-case basis. Third parties can take the gardening role if the patient can't care for crops independently.
How to Get a Cultivation Licence
Argentinians must sign up for the Registry for the Cannabis Program (REPROCANN) to legally acquire weed products. They may get a licence to:
Grow plants on private property
Have a person cultivate on their behalf
Get marijuana products from pharmacies
Although the government approved the plant only for pain and neurological diseases, no list of qualifying conditions exists. Everybody's eligibility is an individual question, so almost any illness is suitable for medicinal cannabis treatment. The only criterion is a prescription.
Few doctors have the expertise to prescribe weed, though. Most citizens find it easiest to go to the Network of Professionals for the Study of Cannabis. This country-wide organisation makes marijuana accessible to patients with various physical and psychological conditions.
Once you have your prescription, here's how to apply for REPROCANN:
Create an account on the Mi Argentina platform. Enter your data, including contact information.
Provide the medical recommendation written by your physician.
Link your profile to your doctor's account. All licensed professionals are available on REPROCANN.
Wait for status approval. A Health Ministry certificate will come by mail in several days.
All steps happen online, facilitating cultivation for people in remote areas.
If applying to grow for another person, create a Mi Argentina profile and link it to the patient and physician. A certificate soon arrives, and you're good to go.
Cultivation Rules and Limitations
Medical weed is legal in Argentina. The country is also relatively lax regarding the limits imposed on individual cultivators. Stick to the prescribed limits, and you won't face legal trouble.
The Mi Argentina portal requires an address specifying the location of your crops. There can be only one grower per household, so keep that in mind if several family members have gardening ambitions.
You can buy marijuana seeds from global or local retailers. Companies must comply with the National Seed Institute regime, but individuals face no restrictions.
One registered grower may hold up to nine flowering plants at a time. You may use any setup, but the garden can't exceed 6m² indoors and 15m² outdoors. Enclose your space and train crops to keep them in check and avoid breaking any rules.
Tip: Use a growing diary to track which plants are near flowering.
When transporting cannabis products, you may move six bottles of 30ml of oil or 40g of dried bud at a time. Higher amounts mark you as someone with an intent to sell, which is illegal.
Non-government organisations can have 150 cultivators. You may request to register multiple farms if your patient base gets too large.
Argentinian Weed: A Blooming Market for All
Argentina is the second largest cannabis consumer in Latin America, and its legislation is starting to reflect this reality. Past drug laws were downright oppressive, but there's now hope for a brighter future. The market carries the potential to help the country's economy and people.
The regulatory process is much more transparent and permissive, too. Why not take advantage of the allowances? Follow the Argentina weed laws, buy seeds, and grow marijuana for yourself or a loved one at home.

Follow Sounds and Colours: Facebook / Twitter / Instagram / Mixcloud / Soundcloud / Bandcamp

Subscribe to the Sounds and Colours Newsletter for regular updates, news and competitions bringing the best of Latin American culture direct to your Inbox.
Share: