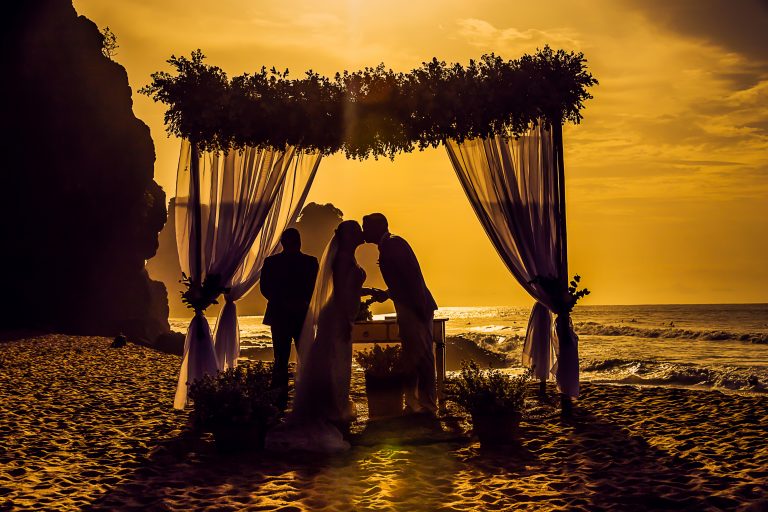 How to Prepare for the Most Memorable Caribbean Wedding
16 November, 2020
Wedding season is one of the most wonderful times of the year because you get to kick back and let loose, plus you are celebrating the union of two people who love each other. What makes a wedding even better than that? When it is a destination wedding.
Destination weddings are even more fun because it is the celebration and vacation all in one. One of the most popular places to get hitched is in the islands of the Caribbeans. Crystal blue oceans, white sand, and the best climate around provide the backdrop to the celebrations. Here are some tips to help get prepared if you are planning a memorable Caribbean wedding.
Keep the Guest List Reasonable
The thing about destination weddings to the Caribbean and other overseas celebrations is that you can really only bring so many people. For some, this is a blessing as you can cross off your 3rd cousin twice removed from attending and all those other family members or friends you barely talk to. Other people find this harder to do because it does not allow everyone to attend which can be upsetting. The point is that you need to make a reasonable guest list that includes people you definitely want to attend as well as knowing which ones will be able to fly out. Keep it short, sweet, and be ready to have someone fill in if there is an unexpected problem that keeps someone from attending.
Picking the Right Accommodations
Do you want to have your wedding at a resort, a nice private getaway, or do you want to do it in a public venue? These are the questions you need to ask when it comes to accommodation, but they are not the only ones. If you plan on having it at the resort, make sure the place can double as your sleeping arrangements and provide a picturesque location for your ceremony and reception. Private getaways can allow you and your posse to rent out some villas to enjoy in peace, but will definitely run up the bill more. Finding the right accommodations might be the most important part of the planning so solidify this as early as you can to make everything go smoothly.
Hire Live Music Ahead of Time
One of the biggest mistakes that wedding planners or couples make is not giving themselves enough time to hire live music. A wedding without live music is, frankly, really bad, and guests will notice. Bands are a good choice and a classic one, but if you visit findadj.co.nz, you can see why DJs are a go-to for weddings now. With an unlimited range of music options, everyone can be satisfied with the choice of background sound. Whether you want to go with a live band or a DJ, both offer their own benefits and you should definitely plan ahead, especially considering you are heading international for your big day.
Know the Right Time to Visit
You are only going to be there for a week, maybe two at most so you want it to go down as an enjoyable experience for everyone. This means knowing the perfect time to plan your visit for the wedding. The Caribbean islands are beautiful, but they can get hot during their summer months so planning for a winter or spring destination can help beat the heat. Similarly, try to avoid hurricane season, which is typically anywhere from June to November, so keep an eye on the news and weather reports to stay safe. Picking the right time will allow you to get the most out of this amazing locale for a wedding.
Make An Airtight Budget
Last but not least is your budget. The dreaded part of the wedding is realizing how expensive it can be to get hitched, especially in a tropical destination. You need to factor in airfare, accommodations, wedding expenses (venue, entertainment, catering), and unforeseen costs. Unless you are loaded and can afford to pay for it all yourself, you should expect to let your guests know they are paying for some of their accommodations or tickets, but try to cover what you can for them. Similarly, it does not hurt to put your ego aside and ask your parents or the parents of your bride or groom to help pitch in. All in all, try to figure out all the expenses and emergency expenditures earlier so you can spend more time celebrating than worrying over dollars.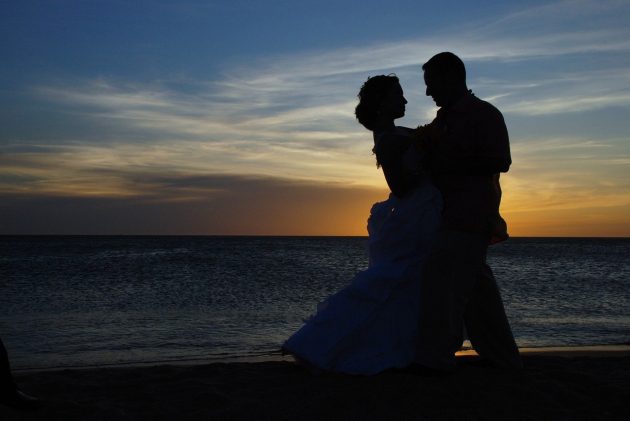 Weddings can be a memorable and exciting occasion, and they are only made better when they happen in a tropical destination. If you are preparing for a Caribbean wedding, then hopefully these tips help you out.


Follow Sounds and Colours: Facebook / Twitter / Instagram / Mixcloud / Soundcloud / Bandcamp

Subscribe to the Sounds and Colours Newsletter for regular updates, news and competitions bringing the best of Latin American culture direct to your Inbox.
Share: