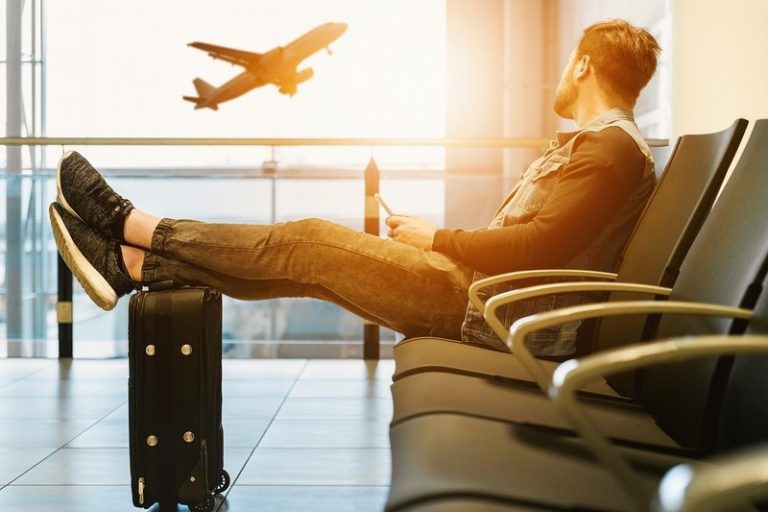 If You're Traveling to Latin America, Here's What You Need to Know if You Vape
01 September, 2020
Latin America features world-class travel destinations and accommodations that visitors from the United States and Europe typically find quite affordable. If you're thinking of enjoying an escape to a sunny locale south of the border, you're not alone. There are a million good reasons why so many people around the world choose to enjoy their vacation time in destinations like Mexico City and Rio De Janeiro.
Before you hop on a plane, though, you should know that traveling to Latin America requires some special considerations if you happen to be a former smoker who has switched to vaping. There are several Latin American countries in which vaping is illegal, and Mexico is so entangled in court battles relating to vaping that no one is completely certain whether it's legal to vape there or not.
If you're planning to visit a Latin American nation in which citizens are encouraged to vape on, then you're set to go – pack your vape gear properly and have a great time. In this article, we'll explain exactly how to travel with your vaping devices and e-liquid to ensure that you're compliant with all travel regulations.
First, though, let's discuss some Latin American travel destinations that aren't so friendly toward vaping. If you're planning to travel to one of these countries, you're probably going to need to plan to get your nicotine fix in some other way.
Latin American Countries With Unfavorable Vaping Laws
If you're thinking about traveling with your vape gear, the first thing that you need to do is check the local laws and confirm that what you're planning to do is even legal. Latin America is no exception to this rule; some Central and South American nations are very tough on vaping, and you should think twice before bringing your vape gear and e-juice to those countries.
This is a partial list of the Latin American countries with laws that are unfavorable toward vaping.
Argentina: Vaping is banned. Don't bring your vape gear and don't expect to find vaping products for sale.
Brazil: Vaping is banned.
Mexico: Mexico is an unusual case because the importation of vaping products into Mexico is banned by Presidential decree. However, the Mexican Supreme Court has ruled that the ban is unconstitutional. You may have difficulty bringing your vape gear into Mexico, but vape shops do exist in the major Mexican cities. Be prepared, however, that the shops may be a little hard to find because they typically don't advertise openly.
Panama: Vaping is banned.
How to Pack Your Vape Gear When Flying to Latin America
If you're flying to a Latin American country that doesn't have restrictive vaping laws, you're good to bring your vape gear along with you as long as you pack it properly. Across the world, airlines have adopted fairly universal regulations about how travelers need to pack liquid products and items with batteries. Since vaping involves both liquids and batteries, you'll need to pay close attention to the way you pack your vape gear if you want to avoid problems when going through airport security.
You need to pack all removable batteries – and all vaping devices with built-in batteries – in your carry-on baggage. Airline rules about traveling with lithium-ion batteries are strict due to the possibility of gas expansion and overheating at altitude. For maximum safety, get a battery carrier for your loose batteries. Make sure that any devices with built-in batteries are turned off rather than on standby. You can bring a vaping device in your checked baggage only if the battery is removed and placed in your carry-on bag.
You can pack as many e-liquid bottles or pre-filled cartridges and pods as you like in your checked baggage.
If you want to pack vape juice, cartridges or pods in your carry-on bag, bottles must be 100 ml or smaller. Pack your e-liquid along with all of your other liquid items in one zip-top bag no larger than a quart in capacity. When you go through airport security, personnel will ask to examine the bag separately from your other carry-on items.
Can You Vape on an Airplane When Flying to Latin America?
All major airlines forbid smoking on airplanes and treat vaping as the same thing as smoking. Don't ever attempt to vape on an airplane. Don't try stealth vaping in the bathroom. You will get caught, and you will be in very big trouble. Bring a nicotine replacement product like nicotine gum to keep your cravings under control during the flight. If you felt the urge to vape on the airline you will face many problems, instead of completely leaving the habit of vaping, you can take residential programs for teenagers for controlling the habit which makes you be in trouble.
Can You Vape in Latin American Airports?
If a nation has a ban on public smoking, you're always safest if you assume that the ban covers vaping as well. Smoking lounges in airports are becoming increasingly rare, and they're rarer still these days given the ongoing COVID-19 pandemic and the need to enforce social distancing rules. In addition, you should avoid vaping at all in the Latin American countries that have banned vaping, even though smoking is still allowed in those countries.
If you have a connecting flight in a Latin American country that allows vaping, you should have a backup plan – like a pack of nicotine gum – in case you aren't able to find an airside smoking lounge. Otherwise, you may find yourself needing to leave the airport and find an outdoor smoking area to vape. If you do that, you'll need to go through customs – and the security checkpoint – to reenter the airport. The decision to bring your mech mods vs box mods to Latin America is a tough one. In some places, it's not even legal to vape! If you're considering bringing your gear with you on vacation, here are some things you should know: 1) There is no guarantee that the devices will work in all areas of Latin America (some countries have different voltage requirements). 2) It's illegal for minors to buy e-cigarettes and vaping supplies in most countries. 3) The laws about importing nicotine into certain countries may differ from what they are at home.
With that being said, there are a few Latin American airports that are reported to feature smoking areas within their security perimeters. Some of those airports are:
Note that airports generally don't advertise their smoking areas and that smoking areas in airports may close without notice.

Follow Sounds and Colours: Facebook / Twitter / Instagram / Mixcloud / Soundcloud / Bandcamp

Subscribe to the Sounds and Colours Newsletter for regular updates, news and competitions bringing the best of Latin American culture direct to your Inbox.
Share: