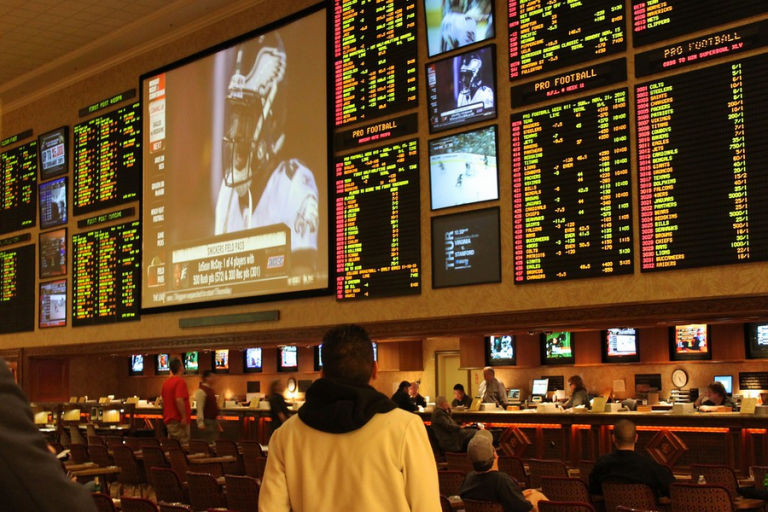 Is Gambling Legal In Latin America?
30 August, 2021
For most of the parts, gambling in Norway is considered to be illegal. Only two companies in the entire country are authorized to offer gambling services, namely: Norsk Tipping and Norsk Rikstoto.
Furthermore, the country has legalized organizing gambling parties at homes as long as it does not have any business dealings. Every provider of casino games in the country has to be licensed by the Gaming Authority of the country.
Betting or gambling has had a history of taking over a considerable part of the world's treasury pretty quickly. It is also one of the most emerging industries in several countries that has been extensively modulated over time.
The legality issues concerning the industry differ from country to country and entirely depend on their respective legislations.
While many countries have entirely prohibited the activity of gambling or betting, online or offline, many countries have made it legal under their constitutional rules. However, even the countries that have regulated the affair of betting within their territories have different aspects of rules regarding the concerned venture.
For example, some countries like Canada recognize offline betting and gambling as legal but regulations regarding offline betting still haven't been explored much.
Latin America is one of the most prominent and upcoming markets for the venture of betting. Several countries comprising Latin America have different rules regarding the same.
One needs to be extremely careful and alert while getting involved in the business of online betting and select only reliable websites to do so. If you would like to learn more about the casino industry, check out what author Kristoffer Haagensen has to say.
Country-wise rules and regulations for gambling in Latin America:
Argentina
Argentina has several local regulations put up in order to regulate the activities of gambling. The entire category of online gambling is overlooked by the local authorities of respective provinces. Every state regulates the gambling activities taking place within their territory instead of a centralized government.
The country has fully legalized all sorts of betting including casino games, games betting, and online betting. It is a very important contributor to the country's annual income as it has a turnaround of $2.4 billion. However, each local casino has to compulsorily obtain a license to carry out the gambling activities.
Uruguay
One of the smallest but most friendly countries towards gambling in Latin America is Uruguay. Most of the casinos and gambling sectors in this country have been privatized and every local province has the freedom to keep a tab on the betting affairs taking place within their official boundaries.
The industry also offers a profit of almost 100 million USD every year to the country's economy. Gambling in this country has developed for over a century in the absence of political and religious obstacles which has been a major plus point.
However, unlicensed or unrecognized casinos have been strictly forbidden in the country since January 2018 by the President of the country.
Brazil
Brazil is a country that has imposed a lot of restrictions concerning the business of gambling. However, the betting sector is legalized but a lot of people continue to carry out gambling in unauthorized and underground places. These activities cost millions of dollars each year. Furthermore, due to outdated gambling rules in Brazil, the online gaming sector has faced multiple issues over time.
The process of online betting in Brazil is totally illegal, but two bills are in process to authorize the same. But, the bills differ in the most integral aspects. One bill will legalize both offline and online gambling equally whereas the other bill will disallow online bettings or casino på nett and will authorize only land-based casinos and sports betting.
Mexico
Mexico has a long tradition of gambling and most of its ventures are aimed at tourists since the country is a huge travel attraction. Here also, the online gaming market remains majorly unmodulated as in several other countries. However, the online gaming market is constantly developing.
The land casinos in the country are regulated by Gambling and Raffles Bureau (Dirección General de Juegos y Sorteos). This is an organization that checks every casino in the country to ensure that they meet the necessary guidelines as per the legislation laid down.
Chile
The Ministry of Finance of this country is planning to legalize online gambling in 2021. The law is in process and is expected to authorize online gaming and online betting. This will result in a huge addition to the country's treasury and every betting or gambling operator in the country will be directly modulated by the official authorities.
Conclusion
The industry of betting and gambling in Latin America is growing rather rapidly and is contributing to every country's treasury heftily. Some countries in Latin America are working towards laws and amendments in existing laws to make the venture completely legal and regulated so that their economy thrives in it as well.

Follow Sounds and Colours: Facebook / Twitter / Instagram / Mixcloud / Soundcloud / Bandcamp

Subscribe to the Sounds and Colours Newsletter for regular updates, news and competitions bringing the best of Latin American culture direct to your Inbox.
Share: