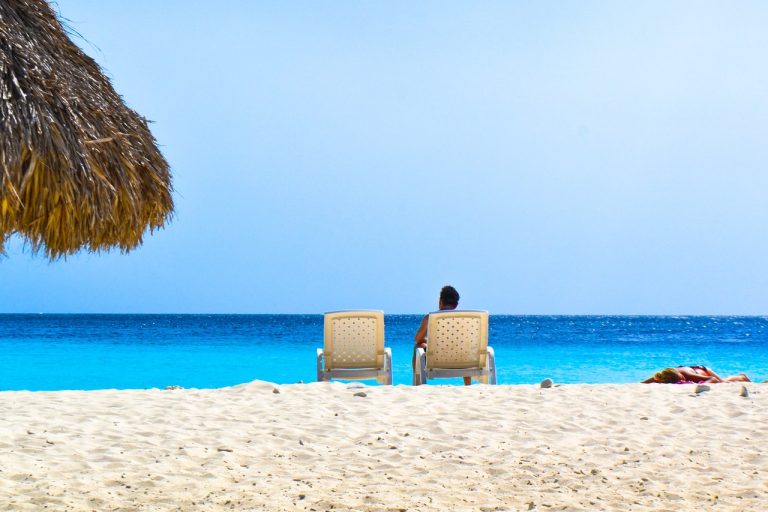 Is the Popularity of Streaming Services Putting the Caribbean Culture at Risk?
20 April, 2022
YouTube, Netflix, and other popular streaming platforms have played a huge part in everyone's lives worldwide over the past years. But with the COVID-19 pandemic, the demand for these streaming services has never been higher. Having that in mind, will this continuously growing demand lead to losing the values, attitudes, and culture of the Caribbean people?
Having access to these streaming platforms has become the new norm in Caribbean households. Almost every streaming service provider has completely transformed the way we consume different content, from documentaries to movies, allowing us to watch anything whenever we want at an affordable price, even free at times. But unfortunately, this big win for these streaming platforms is the demise of subscription TV services providers.
Streaming TV Services and Subscription TV Providers
In The Bahamas, Eyewitness News recently reported that a local subscription TV provider applied to the regulator for package restructuring due to the growing number of subscribers opting for streaming services over traditional TV services. With a significant chunk of its customers having shifted to streaming TV, it might have led to a reduction in viewing hours and subscriptions in general.
The current shift in the viewing habits of the majority of Caribbean people is not yet at the point where all subscription TV providers must restructure their packages to ensure a good return on investment. However, these local companies will likely, if they haven't yet, experience a significant decline in subscriptions and viewerships. Free-to-air broadcast services may still be accessible in other countries, but the service quality may be below par and unreliable, leading to a spike in demand for streaming TV. Additionally, most households may no longer need packages with hundreds of channels but rather just packages with popular local channels.
Regardless of the benefits of streaming services, the content people want to consume changes rapidly. And so, apart from the challenges of local subscriber TV providers, there may be a bigger problem we must pay more attention to regarding the Caribbean culture.
The Caribbean Culture and Content Streaming Services
How we see ourselves in the world may have to do something about the norm in the Caribbean culture regarding television content and entertainment. Here are some of the initial thoughts and concerns we have in mind.
1. We don't value our stories enough.
It seems like many people share a similar observation, especially in the digital media, about the Caribbean people not sharing their stories enough for the world to discover. Yet, many people from different areas in the Caribbean are strong advocates for us to tell our own unique stories and their economic potential. Our stories may not come from the history and heritage of our place but our lifestyle and culture.
People from different countries love to know our stories, especially those who have been wanting to explore the Caribbean. Take time to think about the countries that could successfully bring out their unique brands to the global market. But when it comes to us, we do not appear to have an edge or leverage when it comes to the beautiful aspects of our culture and society.
Now that we live in a time where we can access international audiences, thanks to the internet, we must take advantage of this situation to share our heritage, history, and our own stories with the world.
2. We don't support our local artists and creatives.
The Caribbean is full of talents and artists as good as others in the global media. However, the locals fail to give the support they need to return the investment artists made to produce short films, songs, and even books. You have to keep in mind that creating these things, especially for TV streaming, doesn't come easy, primarily if they fund everything from scratch, unlike other rising stars who receive sponsorships from different people.
With the lack of support our local artists are getting, only a few people can only make a living out of their artistic works. So what makes it hard for us to support our local artists when we freely support international artists? We have to begin paying more attention to the Caribbean artists, singers, actors, actresses, painters, and even athletes.
3. We do not own much Caribbean-based content that was produced.
It's time to up our game when it comes to producing Caribbean-based content. While you may have been proud of many contents about our region and culture, most of these films, documentaries, and movies are not owned by people who live in the Caribbean. Most documents containing Caribbean history are in different libraries, archives, and museums in Europe due to our colonial history.
Furthermore, many international organizations like the National Geographic Society have been documenting Caribbean life and culture. But at the moment, we have any tangible resources of much material acquired in our region, as well as if we can access them.
Did the Popularity of Streaming Services Take Over Our Local Media and Culture?
We have to acknowledge that most of the content we view, from movies, biopics, and even films, is from the United States. While it's undeniably fun and entertaining to watch, our watching habits are unknowingly being predominated by the western media. Moreover, our local content might have been marginalized due to the availability of US and UK content availability through subscriber TV and other online platforms.
Other people may think that the concern we are expressing about this topic might be an exaggeration. But the truth is, even though the US and UK media haven't fully taken over our region, we're already on the verge of losing this battle.
In the end, we cannot blame online streaming services for the potential loss of Caribbean culture. However, as consumers, we can control the content we watch and support, allowing us to influence the future content that will be released. With that in mind, we have to be more conscious of our viewing choices and habits to help our region's content creators and protect and preserve our Caribbean culture.

Follow Sounds and Colours: Facebook / Twitter / Instagram / Mixcloud / Soundcloud / Bandcamp

Subscribe to the Sounds and Colours Newsletter for regular updates, news and competitions bringing the best of Latin American culture direct to your Inbox.
Share: