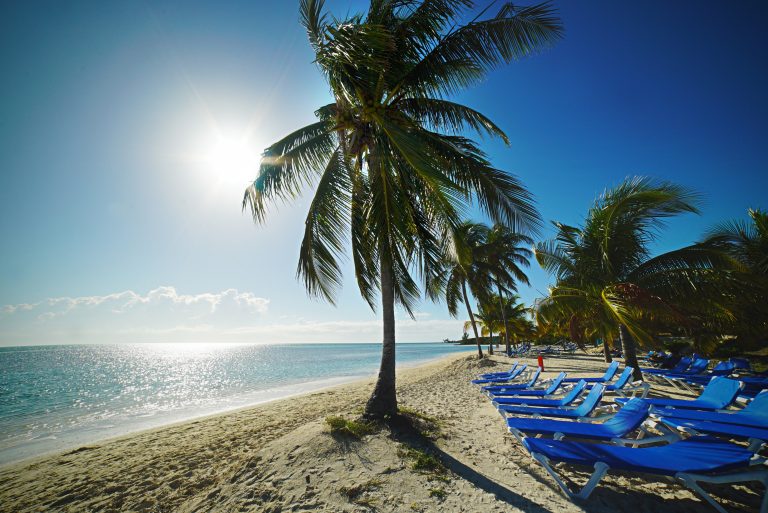 Island Hopping in the Caribbean: A Guide to Lesser-Known Paradise Retreats
07 September, 2023
While popular destinations like Jamaica, the Bahamas, and Barbados receive much of the limelight, the Caribbean is brimming with lesser-known islands that offer equally breathtaking landscapes and immersive experiences. Island hopping across these untouched paradises not only allows travelers to explore unspoiled beauty but also connects them deeply to the heart and soul of the Caribbean. In this guide, we'll explore the hidden gems of the Caribbean that many tourists often overlook, so save up your Tony el Pony CL winnings, and plan your next destination.
1. Saba, Netherlands Antilles
Often referred to as the "Unspoiled Queen," Saba is a volcanic island that rises sharply from the ocean, crowned with lush green landscapes. With no beaches in the traditional sense, its allure lies in:
Hiking Trails: Mt. Scenery, the highest point in the Netherlands, offers challenging hikes with panoramic vistas.
Scuba Diving: The island's underwater ecosystem, characterized by stunning coral formations and vibrant marine life, is a diver's dream.
Traditional Charm: The quaint villages, with their red-roofed houses and whitewashed walls, offer a delightful glimpse into the island's Dutch colonial past.
2. Carriacou, Grenada
A stone's throw away from its larger sister island Grenada, Carriacou is an embodiment of Caribbean serenity.
Sandy Island: A quintessential deserted island, it's the perfect spot for snorkeling and lazy beach days.
Cultural Celebrations: The Maroon and String Band Music Festival celebrates the island's African roots with traditional music, dance, and food.
3. Vieques, Puerto Rico
Although not entirely unheard of, Vieques offers a quieter alternative to mainland Puerto Rico.
Bio Bay: One of the few bioluminescent bays in the world, a nighttime kayak here is a magical experience.
Wild Horses: Roaming freely across the island, these beautiful creatures add to the island's untouched charm.
Secluded Beaches: Playa Negra with its black sand and Playa La Chiva's azure waters offer solitude for sunbathers and swimmers alike.
4. Culebra, Puerto Rico
A neighbor to Vieques, Culebra is a turtle-shaped paradise ideal for those looking for rustic retreats.
Flamenco Beach: Often listed among the world's best, it boasts powder-white sand and crystal-clear waters.
Tamarindo Beach: A snorkeler's paradise, it's teeming with sea turtles and tropical fish.
5. Bequia, St. Vincent and the Grenadines
The largest of the Grenadines after the main island, Bequia marries the best of Caribbean beauty and culture.
Whaling History: The island holds one of the last communities in the world that's permitted to hunt whales, a tradition deeply rooted in its history.
Friendship Bay: With its tranquil waters and golden sand, it's a haven for relaxation.
6. Terre-de-Haut, Guadeloupe
Part of the Les Saintes archipelago, this French outpost is a slice of the Riviera in the Caribbean.
Fort Napoleon: Besides its historical significance, it offers panoramic views of the bay.
Local Cuisine: Savor Creole dishes with a French touch in the island's charming eateries.
Tips for Island Hopping:
Local Transport: Inter-island ferries are the most common mode of transport. Always check schedules in advance as they can be infrequent.
Travel Light: Pack only essentials. Many accommodations might lack porters, and you may need to carry your luggage across sandy shores.
Respect Local Norms: These islands may not see many tourists, so always approach locals with respect and courtesy.
Safety First: While the islands are generally safe, it's wise to take regular travel precautions. Always let someone know your plans and whereabouts.
In conclusion, the Caribbean's lesser-known islands offer authentic experiences, allowing travelers to immerse themselves in nature, culture, and the region's indomitable spirit. By venturing off the beaten path, you'll find yourself in a Caribbean far removed from the glossy brochures, but every bit as magical. Happy island hopping!

Follow Sounds and Colours: Facebook / Twitter / Instagram / Mixcloud / Soundcloud / Bandcamp

Subscribe to the Sounds and Colours Newsletter for regular updates, news and competitions bringing the best of Latin American culture direct to your Inbox.
Share: