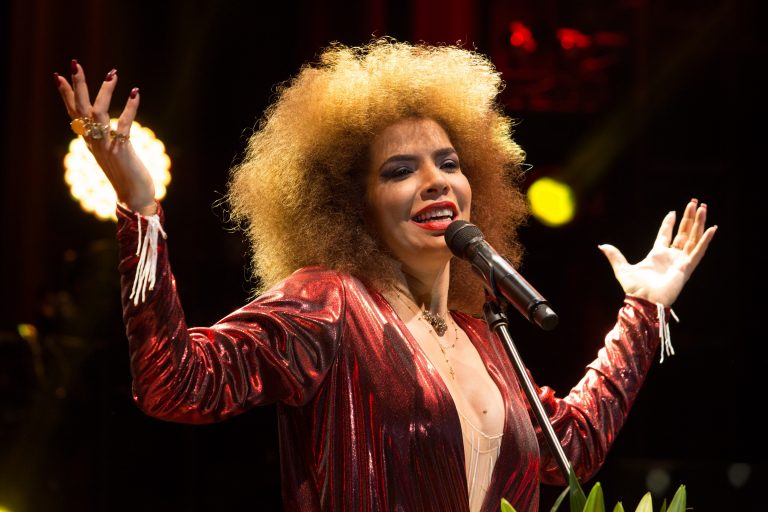 Latin America – A New Pioneer in Music Sector
28 October, 2019
Despite its notoriety because of an endless list of political, economic, and social crises, the Latin American region remains a rich source of contemporary culture, especially when it comes to music.
What Do The Statistics Depict?
The picture that the statistics depict is exceptional. Notably, Latin America is becoming one of the most emerging regions in terms of entertainment and media. It has been undergoing a lot of development and hike in the words of the electronic music industry. It includes music, computer electronics, films, and other online sources. Also, people can download Mp3 free from the internet and are coming in touch with the music scene.
Moreover, some people also believe in the fact that despite growing rapidly and very emergent, the Latin music industry overlooks the scene happening globally. It is becoming a massive music arena but sometimes ignores the events that are taking place in the non-English market. One cannot consider Latin America to be out of the league. There was a scene at some point in time where there was a lot of piracy in this music scene. But recently the things are advancing drastically. Someone will be committing a big mistake in considering Latin America's music scene at the backstage.
Also, there is a massive rise in the usage of technology in Latin America. With the upsurge in mobile phones, the internet, and social networking, it is all contributing a lot to the marketing of music. People spend most of their time on social networking platforms and the internet. It makes it exceedingly more accessible for the music industry to increase and spread its roots to every nook and corner of the state.
People in Latin America are shifting from traditional ways to modernization. People are skipping the use of landlines and changing to the usage of mobile phones. It provides an excellent platform for companies and music industries to rise. Enabling their music marketing at a smoother pace, digitalization is proving as a catalyst for these people.
Also, famous multinational companies are showing interest in Latin America. Music industries such an iTunes, Spotify, and many more are establishing their roots in this region. They can foresee their growth and the rapidity by which they can reach out to the number of people.
Moreover, with the widespread of digital music industry's reach, the traditional music in the region remains vital to the people. People still prefer to buy records and listen to their favorite artists than searching for songs online. This way, you can see a different side of this industry.
There is also a rise in the rock music scene in Latin America. There was a time when famous rock bands used to overlook the platform to perform in Latin America. They could not see any desire for the music in the natives. But, with the introduction of individual breakthroughs such as the Rock on Rio music festival, things changed drastically. The Rock in Rio music festival is emerging as one of the largest music festivals in the world. Multiple famous rock bands such as the Queens are performing at this stage. Moreover, legendary artists such as Rihanna and Neil Young are also becoming part of this music industry boom in Latin America.
Earlier, the bands had a mindset that the Brazilian community is not ready to pay ticket prices and have expensive music equipment. Bands use to take high price money to perform here. Thus, there emerged a need to have sponsorship. With the rise in the economy, the situation and stats changed. Sponsors are now ready to support these concerts; this is giving rise to more and more shows in the Latin American ground.
Drawback Regarding This Opportunity
Therefore, because of it, this region is becoming prepared for hosting events. One of the significant disadvantages of this opportunity is that people are to be trained to grab this opportunity. Latin American music is inspiring the world cup music themes. Therefore, people here should not be overwhelmed because of this opportunity. Instead, people are trying to use this opportunity to the fullest. It will ensure the proper growth of this music scenario all over the world.
Why Do Experts Predict Growth?
Bruno Boulay, the Music industry consultant, says, "The live music industry in Latin America will use more technology, especially at major music festivals, which are expanding in the region. The best examples are in Brazil with its famous and huge Rock in Rio festival, or the international events Lollapalooza or Tomorrow land, which arrived in Brazil a few years ago and have become part of the country's cultural agenda thanks to technology."
Thiago Endrigo, representative director of A&R, says, "I hope to see more transparency of music service providers for rights holders (artists and composers) to know exactly how much streaming is worthwhile, and to be able to collect royalties more efficiently. In other words, I hope artists can earn money from digital music."
Lorena Valdes says, "I hope to see more channels for promising artists to reach current and potential fans. For example, many artists have incredible remixes that they cannot upload and share with fans because some platforms prohibit them for copyright reasons. Other artists fight because they are not signed with a stamp nor have no information on how to place their tracks on legitimate platforms. I think seals need to be flexible about this and realize that they are hurting the industry instead of allowing it to grow."
Carlos Mills says, "Although we had an increase in streaming revenue, our copyright law is not clear enough about how to compensate authors and publishers whose work appears on streaming platforms. As a result, some Brazilian authors and publishers are not receiving their share of digital revenue. It can bring a lot of uncertainty to the future of the streaming market."
Conclusion
Therefore, Latin America is emerging as a pioneer in the field of music. The scenario that is present now is different from what was present earlier. There was a point of time when the bands hesitated to perform here, and there was no growth of music here. Now, things are different, and Latin America is an emerging ground for music growth and promotion.

Follow Sounds and Colours: Facebook / Twitter / Instagram / Mixcloud / Soundcloud / Bandcamp

Subscribe to the Sounds and Colours Newsletter for regular updates, news and competitions bringing the best of Latin American culture direct to your Inbox.
Share: