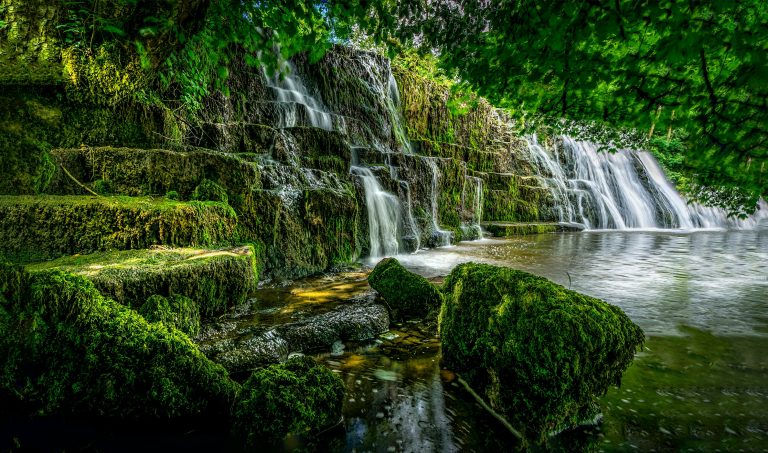 Latin America: The Unique Destinations for Your First-Time Trip
25 May, 2022
Traveling is so much more than just visiting places and taking pictures. Not only does it bring out new ideas and perspectives, but it's also one of the best ways to learn more about other cultures, and it's a true investment in oneself. We live in a world full of natural wonders and unique, one-of-a-kind destinations.
Latin America is certainly one of the areas that many travelers tend to skip over or know only for countries like Brazil or Mexico – and know them through stereotypes. However, they might be unaware that, with so many authentic, culturally rich, and naturally diverse destinations, off-the-beaten-path Latin America offers opportunities for an exciting journey that you'll never forget. Still, before looking up the best hotels.com discount codes and planning out your whole trip, it's worth learning more about the regions that may catch your attention.
In this article, you will find more information about some of the best and most unique destinations, perfect for your first-time trip. They range from the Aysen Region in Chile to places such as Corcovado National Park in Costa Rica or Huacachina in Peru. Check them out:
Huacachina, Peru
While Peru may be best known for its Andean landscapes, around 10% of the country comprises sandy coastal deserts. Huacachina is a village built around a small oasis and surrounded by sand dunes in the southwestern part of this country. It's a place where golden sandy desert clashes with bold blue skies and creates a stunning setting that looks like something straight out of a fantasy movie.
When visiting Huacachina, you can sit under a tall palm tree and admire the view of a magnificent green oasis surrounded by dunes. It's also a perfect place for stargazing and watching perseids fall from the sky in late August. Additionally, you can enjoy activities such as sandboarding and hiking. There are many restaurants that serve traditional Peruvian dishes and offer lots of opportunities to mingle with the locals. On top of that, Huacachina is an excellent base that you can visit if you also plan to see other unique Peruvian destinations that aren't too far away, such as Nazca and Paracas.
Angel Falls, Venezuela
Venezuela is a country of striking natural beauty and astonishing wonders of nature, such as Angel Falls, which is considered the highest waterfall in the world, featuring a plunge of more than 800 meters. Still, it doesn't get nearly as much attention as it deserves compared to Niagara, Victoria, and South America's other giant, Iguazú Falls. This can be a blessing in disguise because if you time your trip right, you should be able to admire the beauty of Angel Falls and avoid crowds of other tourists.
There are a few ways to view this waterfall. You can choose to see it from the air, by boat trip up the river through Devil's Canyon, or by a short hike to the viewpoint of the Falls. It isn't possible to reach Angel Falls via automobile or bus. You either have to take a plane from Puerto Ordaz or Ciudad Bolívar to the town of Canaima. Then, it's a one-day boat ride to the Falls from Canaima. Alternatively, you can book a tour with a flight over Angel Falls included. It's a Venezuelan national treasure that's definitely worth visiting.
Corcovado National Park, Costa Rica
Costa Rica offers an amazing blend between tropical rainforests and beaches that invite you to relax and enjoy your time away from home. However, if you're interested in hiking and admiring the beauty of nature in its purest form, there's no better place than Corcovado National Park.
Remote and remarkable, this destination is among Costa Rica's best wildlife-spotting regions. The dense rainforest is populated by equally dense numbers of rare plants and animals. Trekking through this jungle and its endless nature trails is an excellent way to reconnect with the natural world. If you want to get even closer to nature and see how it operates without human interference, then a visit to Corcovado National Park is a must!
Aysen Region, Chile
Remote, diverse, and stunningly beautiful, Aysen is a destination for those who want to see the best Patagonia has to offer without the madding crowds. The region is Chile's least populated, allowing natural beauty to thrive. It offers wonders such as lush green forests, glittery light blue lakes, and astonishing Patagonia Ice Fields.
The Aysen region is like a massive playground that all adventure lovers can enjoy if they're willing to do a lot of walking. You can also try kayaking or boating down the Lago General Carrera to find marble caves. In short, the Aysen region, combining incredible scenery with a sense of deep serenity, definitely deserves a place on your travel list.
In Conclusion
If you're thinking about traveling to Latin America, then you should consider visiting at least one of these destinations. Besides the fact that they are all unique in their own way, they also offer a wide range of different activities, from hiking and seeing wildlife to enjoying nature's beauty and admiring centuries-old, untouched landscapes.
So what are you waiting for? If you want to discover a truly unique and authentic place, then Latin America is the right place to look! Whether you decide to visit a remote oasis in Peru, check out a stunning waterfall in Venezuela, explore a dense jungle in Costa Rica, or hike through Chile, you'll definitely be satisfied with your choice.

Follow Sounds and Colours: Facebook / Twitter / Instagram / Mixcloud / Soundcloud / Bandcamp

Subscribe to the Sounds and Colours Newsletter for regular updates, news and competitions bringing the best of Latin American culture direct to your Inbox.
Share: