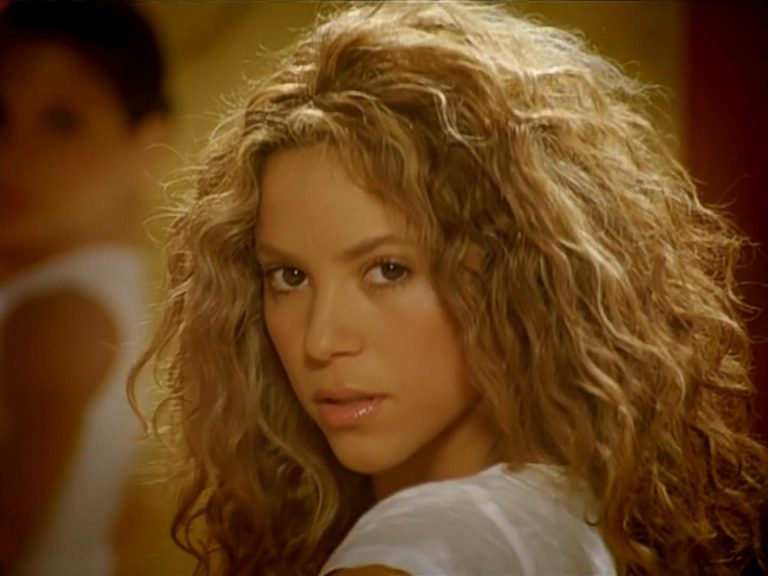 Latin American Songs That Should Be On Your Playlist
23 October, 2020
Latin American music is not something everyone has in their music libraries, but those who truly discover it are never disappointed. The beats, the rhythm and the music have a charm of reckless abandon. If you ever feel the need to sway with the breezy beats of Latin American music or shake a leg to its mystical tunes, there are a few songs that you must have spinning on your turntable right now. It does not matter if it is 2020 or 2050, the Latin American songs that we have curated for you are perfect to set the mood just right, and shall never go out of style for aeons. So get that dust off your turntable, replace your turntable accessories, and keep these songs playing!
Bailamos, Enrique Iglesias
You cannot spell Latin American music without Enrique Iglesias. Though, the king of Latin American pop has ventured into English mainstream music too and given some of the best albums of all time, his genre of music specifically remain Latin American. Bailamos is the song that we ought to begin this list with since it has been enjoying the taste of success and fame even to this date. Bailamos was Enrique's debut in the English language and topped the Spanish musical charts and also the US Billboard Hot 100.
The song that released in the year 1999 as a part of the soundtrack of the movie Wild Wild West, enjoys immense attention still. It made Enrique an immediate sensation all over the world and revolutionized the genre of Latin American music.
Waiting For Tonight, Jennifer Lopez
Jennifer Lopez's name transcends the market of Latina music and blurs the lines between English and Latin American music. There is perhaps no soul that is unaware of the this greatest musical sensation known as 'Waiting For Tonight' which happens to be a song from J.Lo's first studio album, released in 1999. You would be kidding yourself if you thought that you could groove in a party without this song playing on the disc.
It is not a possibility to be entertained. Though, the language remains English, it would be unjust on our part to miss out on this brilliant song which has the quintessential Latin American musical touch to it.
Hips Don't Lie, Shakira
If there was one song that took the world by a storm in 2006, it was 'Hips Don't Lie.' The song happened to acquire the top spots in more than 55 countries and refused to be taken down by any other song for a long time now. It was also Shakira's first single in the United States.
The song enjoyed a lot of popularity and made Shakira a household name in the United States. 'Hips Don't Lie' also went on to earn several nominations in several music awards, including a nomination for the Grammy's. Shakira never had to look back once this song charted several musical lists, and she goes on to deliver more such refreshing Latin American music to this day.
Danza Kuduro, Don Omar feat. Lucenzo
Now Don Omar has always been reigning high with numbers that are difficult to resist grooving to. But in 2010, when he released this song featuring Lucenzo, Don Omar's career witnessed new growths. The song is not exactly a quintessential Latin American one, but more like an amalgamation of Latin-Portuguese.
The song also earned him a number one position on the Billboard's hottest Latin songs' chart, for the second time. You need to make room for this song in your playlist, lest you would be ending this year on a really ignorant note. Not to have listened to Don Omar and claiming to love Latin American music is like convincing yourself to be a Potterhead without having read all the books.
Despacito, Luis Fonzi feat. Daddy Yankee
The song was released in 2017, but it still feels like we listened to it for the first time last night. With such infectious energy, tune, beats and rhythm, it would be quite an absurdity to miss out on this gem of a song. No other song could take a Spanish song to such popularity worldwide as Despacito did, and it still continues to rule the musical charts.
Tuyo, Rodrigo Amarante
Now you might be wondering what has the track of a Netflix series got to do in this article, but you cannot even fathom what you would be missing out on if you give this song amiss. It plays in the opening credits of the Netflix Original Narcos, and is impregnated with all the qualities that make Latin music a force to reckon with. The light and breezy tune, slow beats and the vintage feel associated with the song sets it apart from the rest on this list. If you really want a taste of Latin music, you must absolutely listen to 'Tuyo' today.
Conclusion
If you are quite new to the genre of Latin American music, it would be better if you started exploring with the ones mentioned in this list. You can always branch out and look for more music if the genre grows on you. But, if what you are looking for is a start, this article could be just the right one for you.

Follow Sounds and Colours: Facebook / Twitter / Instagram / Mixcloud / Soundcloud / Bandcamp

Subscribe to the Sounds and Colours Newsletter for regular updates, news and competitions bringing the best of Latin American culture direct to your Inbox.
Share: