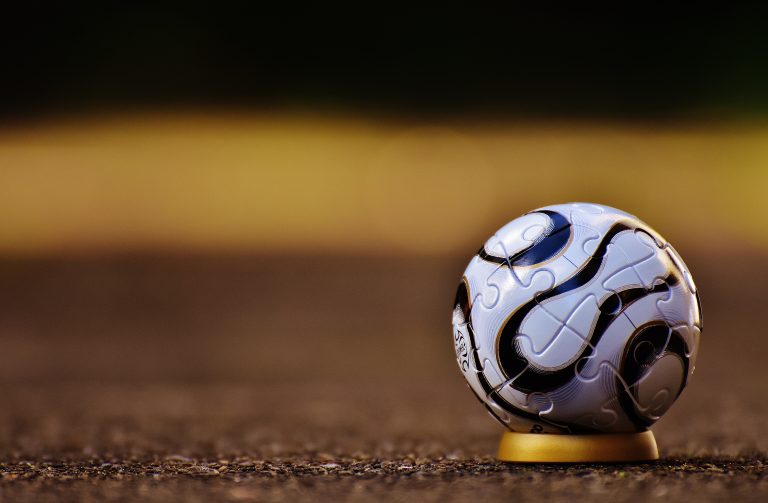 Latin America's Football Superstars
10 July, 2023
H1: Latin America's Invaluable Contribution to the Development of World Football
Latin America has long been home to some of the world's greatest footballing talents. Although football, today's number one sport, originated in the UK, Latin America is now the birthplace of football's greatest stars. From the golden era of Pele to the modern brilliance of Lionel Messi, the region has produced many legendary athletes with spectacular, entertaining, and effective performances throughout their careers. In this article, we will delve into the rich history of Latin American football, trace the rise of these extraordinary stars and explore the cultural significance of the sport in the region.
H2: The Golden Era of Pele
Having recently passed away, Pele was a legendary striker and is still regarded as one of the greatest footballers of all time. Born Edson Arantes do Nascimento, Pele emerged on the football scene as a major talent at the young age of 15 when he made his professional debut for FC Santos. The rise of the young star coincided with Brazil's dominance at the international level where he played a key role in securing his country's first World Cup win in 1958. Pele, then the youngest-ever scorer, was just beginning a brilliant career that spanned more than two decades.
With his hypnotic dribbling skills, incredible pace, and sublime goals, Pele became a formidable force on the pitch. With his unrivaled goal scoring ability, he led his hometown club to numerous domestic and international titles. Perfectly combining technical prowess with an innate understanding of the game, Pele revolutionized the world of football. However, it was not just his performance on the pitch, but his incredible character, combining humility and sportsmanship, that made him an icon. Even after his footballing career, Pele's influence and legacy continue to be felt as a reminder of the magic and beauty that football can bring.
H2: Maradona – the Argentine Magic
Leaving an indelible mark on football and the world of sport in general, Diego Armando Maradona has become one of the most skillful and enigmatic footballers ever. Much like Pele, Maradona's career was defined by his performances for Argentina's national team. Leading his homeland to glory at the 1986 World Cup, he exhibited a game that has gone down in football folklore forever. With incredible instincts, unmatched ball control, blistering speed, and incomparable dribbling, Maradona single-mindedly led Argentina to victory, throwing everything he faced into every contest.
The quarterfinal match between Argentina and England featured a memorable moment, dubbed the Hand of God goal. Breaking the laws of fair play, a short Maradona knocked the ball into the goal with his hand. Maradona's display of guile and bravery certainly made a lasting impression on the English footballers who made a fatal mistake a moment later, allowing the confident Maradona to pound another ball into the goal. The episode made the quarter-final a landmark game, eclipsing even the World Cup final.
Interestingly, football these days has a replay system that's a bit like the one used in some online casino slots live dealer games. This means that had the match been played a few decades later, the VAR assistants wouldn't have awarded a goal by hand. In addition to his geo-rocking World Cup victories, Maradona has also had a brilliant club career at Italian side Napoli, turning the club into a force to be reckoned with. Remarkably, Napoli regained their former glory by winning the Italian title in 2022/2023.
H2: The Magnificence of Messi
Often referred to as "La Pulga" (The Flea), Lionel Messi is a modern footballing phenomenon hailing from Argentina, home of Maradona. Packed with incredible talent and ball skills, Messi is a footballer who has caused many to rethink the game. His path to football stardom began at a young age when he joined the famed Barcelona youth academy, La Masia. With incredible natural ability and impeccable technique, he instantly caught the attention of fans and coaches alike. As he progressed through the ranks, Messi tirelessly demonstrated his lightning-fast dribbling, accurate passing, and goal-scoring prowess.
From his debut for the senior team, Messi began to collect a huge amount of individual and team accolades. His outstanding performances have earned him many World Player of the Year honors and he has amassed a FIFA Ballon d'Or collection. What makes this player unique is not only his skill but also his consistency, breaking records season after season and exceeding expectations. After 17 incredible seasons at FC Barcelona, Messi was forced to move to PSG. While this stretch of his club career has not been his most successful, Messi led Argentina to triumph at the 2022 World Cup, an incredible achievement for a player who due to his age is already preparing to hang up his boots soon.
H2: The Legacy Continues
While the golden era of Pele and the magic of Maradona have left an indelible mark on the world of football, a new chapter has dawned with the arrival of a new generation of Latin American stars. The baton has been passed on, and it is in the hands of young talent ready to leave their indelible legacy in this hotly-loved game. Today, we are witnessing the success of Vinicius Junior, Rodrigo Joao Felix, and many other Latin American footballers, who have all the chances to grow into football stars comparable to Pele, Maradona, and Messi.
However, the legacy of Latin American football is not limited to the players on the pitch. Today, we can witness the magnificent work of Tite, Marcelo Bielsa, Diego Simeone, and other managers from the region. With their technical skill, attention to detail, and ability to inspire players, they are achieving success with whatever team they lead. Watching the continued growth of young talent and the influence of experienced coaches, it is clear that the legacy of Latin American football is far from exhausted. There is no doubt that with each new generation, Latin America will continue to produce exceptional talents who will enchant us with their skills, entertain us with their artistry, and continue the rich legacy of the region's football heritage.

Follow Sounds and Colours: Facebook / Twitter / Instagram / Mixcloud / Soundcloud / Bandcamp

Subscribe to the Sounds and Colours Newsletter for regular updates, news and competitions bringing the best of Latin American culture direct to your Inbox.
Share: