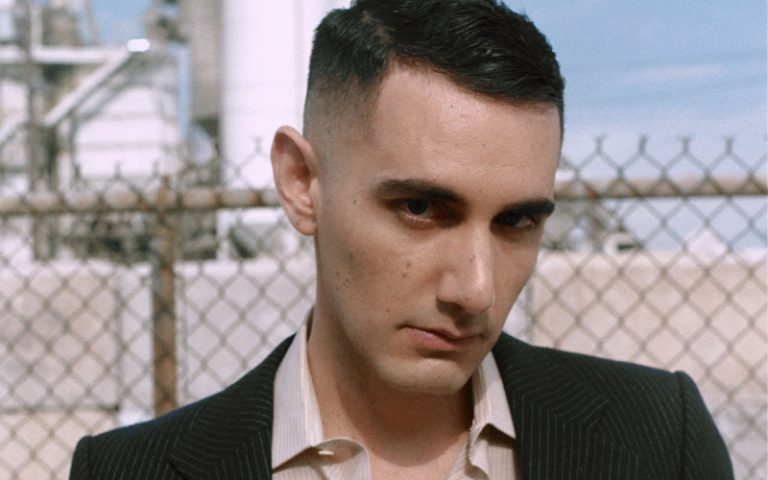 LGBTQ Musicans Promote Inclusion Through Art
23 July, 2019
In 2019, Ecuador became the fifth Latin American nation to legalize same-sex marriage. In a traditionally Catholic, conservative country, this is a major win for the LGBTQ community. Anti-discrimination laws that include gay and sexual identities have been passed in Brazil and several other Latin American countries that have recently criminalized violent and non-violent actions against LGBTQ individuals.
While laws serve to protect the community, there are still homophobic attitudes that threaten LGBTQ individuals. Colombia, Brazil, and Chile have all seen a surge in hate crimes towards these groups in recent years. But as negativity and hate grows, Latin America's LGBTQ community is taking action, particularly by artists.
Many openly gay musicians have emerged in Latin America in recent years and perform for ever-growing audiences. With their growing popularity, these musicians are using their platforms to combat hate and discrimination. These artists perceive their music as a way to change perspectives and promote tolerance.
Linn da Quebrada is a transgender rapper from Brazil who uses music as a form of resistance. Through her music, she confronts her demons surrounding her childhood growing up black and gay in São Paulo. Quebrada considers herself a feminist and an activist for her community. In her music, she addresses oppression and the fight for equality, using her art to promote common ground for all people.
Jair Bolsonaro, a self-professed homophobe, became President of Brazil in early 2019. As he took office, Brazil slowly is becoming one of the most dangerous places in the world to be transgender. He has described intentions to "combat gender ideology", with many fearing the fate of the São Paulo Pride celebrations, one of the largest Pride celebrations in the world.
Yet, despite the political climate, Quebrada remains positive about Brazil's vibrant LGBTQ culture, particularly as artists become recognized globally.
Despite rampant homophobia in the country, Brazil is known for having a vibrant gay culture, with a number of highly celebrated queer performers rising to global recognition.
While most of us worry about paying our bills, getting our next date, or getting an auto loan for our new ride (BlueSky Auto Finance is a great place to start), Chilean pop artist Alex Anwandter is worrying about making progress for the safety of his community. While Chile is considered more safe for the LGBTQ community, threats still exist. And these threats are increasingly becoming more violent and more frequent.
On Valentines's Day, a Chilean woman was brutally beaten after assailants saw her holding hands with her girlfriend. During the attack, she fractured her skull and suffered internal bleeding. This past March, a group of men were charged carving swastikas onto a gay man. LGBTQ musicans expressed outrage at both incidents.
Anwandter uses his music and lyrics to discuss homophobia, prejudice, and alienation. He believes Chile has come a long way towards improving the rights of LGBTQ individuals, but believes it's hard to celebrate progress as attacks increase. His belief is that music can change people's ideas about the gay community.
Chilean pop musician Javiera Mena also believes Chile has a long way to go. Mena considers herself a LGBTQ activist and makes her identity clear through her music. Mena and Anwandter were some of the first openly gay musicans in Chile. Mena profoundly believes that through music, fans have come to better understand the LGBTQ community, or come to terms with their own sexuality.
Upcoming Mexican Artist Mangel Caravantes, also known as Sailorfag, believes machismo is a major issue in regards to homophobia in Mexico. His music combats machista culture by ridiculing prejudice and overt masculinity through his reggaeton and dance styles.
Sailorfag's song, "Polo Acartonada", calls out men who call him a "fag", but also do not respect women and commit abuse or harassment. The music video has over a million views on YouTube. He prides himself on using inclusive language in his music and finds motivation from his growing fanbase, despite online trolls and haters.
These musicians continue to advocate for the LGBTQ community, or even help others come to terms with their own sexuality through music when they might otherwise not know how to express it. All agreed, they hope their music helps others realize they are not alone.

Follow Sounds and Colours: Facebook / Twitter / Instagram / Mixcloud / Soundcloud / Bandcamp

Subscribe to the Sounds and Colours Newsletter for regular updates, news and competitions bringing the best of Latin American culture direct to your Inbox.
Share: