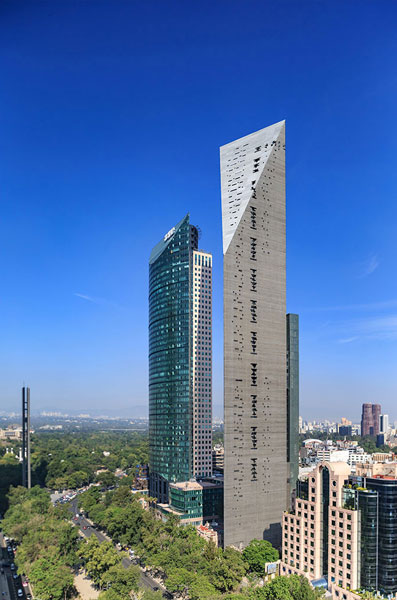 Luxury is Teasing Latin America
02 September, 2019
The market for exclusive products is advancing despite an economic slowdown. Latin America shines brighter than before. Luxury signatures of clothes, cars, Japanese watches and makeup have set their sights on regions of the world, where the middle class is getting more ambitious and rich people getting richer. By the end of 2019, the region's luxury market will reach 25.640 million Euros, which means 88.4% growth compared to 2014, according to data from consulting firm Euromonitor. Rebound will be higher than in Asia, the US and Europe.
Worldwide, more than 320 million people have access to some luxury goods – an industry worth 314.6 billion Euros – according to the same consultant. In Mexico and Brazil alone they added 23 million, but those who held first place in terms of the number of rich people were Europe, with 33%, followed by Asia, with 26%, and the United States, with 23%. Expectations for 2019 are more than attractive: the market value is expected to exceed 431,573 million Euros and Asia is ranked as a large giant with a 28% share.
Latin America, for now, has 4.4% which is rare in all of these industries, and the double-digit growth experienced by this sector on the continent will only make it 6%. The regional economic progress will outline the route for the development of this market niche. "Mexico and Brazil are the countries with the best estimates, but also where growth forecasts have been adjusted downward," he said. The middle class in these two countries is perhaps the most affected.
The middle class in Latin America has reached approximately 200 million citizens – playing a fundamental role for this industry, because they are potential customers of the luxury market. Consumption of this population segment always tends to decrease during difficult times. Under this adjustment scenario, the most affected would be car manufacturers, construction companies, airlines and sellers of high-priced goods.
The luxury market, however, is countercyclical. Big brands always bet on the other side of the coin: upper class. During economic contraction, high-resource segments of the population are not particularly vulnerable. Despite signs of a bad economy, the luxury market in Latin America has far greater potential than it appears, according to Rob Walker, an analyst at Euromonitor. There are a number of reasons why Latin America has not yet climbed a mountain top in this industry. First, Walker said, import taxes and bureaucratic-related costs make international brands far more expensive in the region than in the adult market. For example, a Rolex watch in Paris costs 8,704 Euros, in São Paulo the price exceeds 10,000 Euros, according to Euromonitor. Prices in Latin America can vary from 30% to 50% and someone with high purchasing power prefers to move for anything.
Second, Latin Americans with high purchasing power are accustomed to traveling to the US and Europe to obtain clothing, jewelry, and fashion accessories from designers, Walker stressed.
Another deciding factor is that, while the middle class that appears in the region wants articles that show an increase in their social strata, with a tendency to show off their consumption habits, the richest people in Latin America shrink their wealth for fear of safety, Walker said.
Growth in the luxury market, according to an analysis by the Boston Consulting Group, will depend on products that are considered "exclusive" that everyone has. The best way to achieve this, he said, is to open large shopping centers.

Follow Sounds and Colours: Facebook / Twitter / Instagram / Mixcloud / Soundcloud / Bandcamp

Subscribe to the Sounds and Colours Newsletter for regular updates, news and competitions bringing the best of Latin American culture direct to your Inbox.
Share: