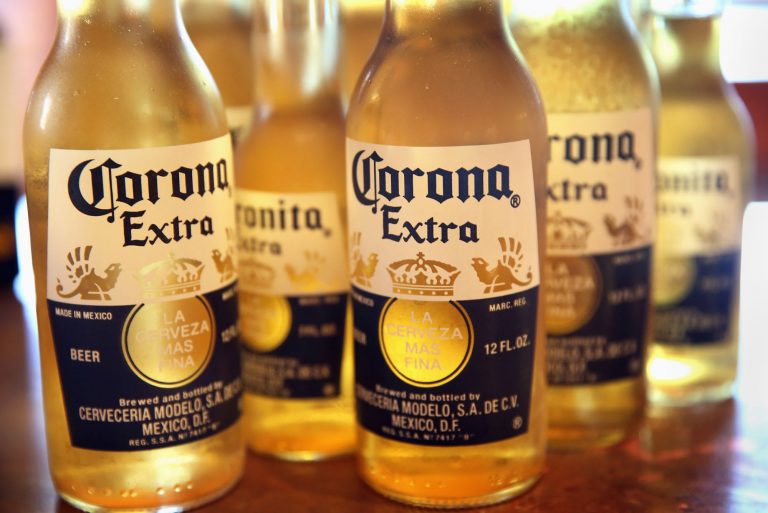 Mexico Ceases Corona Beer Production
06 April, 2020
Since the onset of coronavirus, there have been many myths and unfounded allegations of what does and doesn't transmit the disease circulating on the internet. One of the most absurd is that the virus can somehow be spread through the sale or consumption of the popular beer brand Corona. The story was seemingly based around nothing other than the beverage's name, but that didn't stop people putting two and two together and making five. That might be funny to some people, but it wasn't amusing to the company. As a result of the panic, they recorded a huge financial loss during the early weeks of the crisis.
During the weeks that followed, the situation for Corona improved slightly, and in some countries, it even started selling in larger numbers than it had done for years, but it appears that any hopes of making up for the losses have come to a sudden and abrupt end. Effective immediately, Mexico's Grupo Modelo has been ordered to halt production until the scare has passed, and life has begun to normal. The Mexican government has ordered the cessation of any activity deemed to be non-essential, and no matter what drinkers might believe, the brewing of beer falls into that category. There will be no more Corona manufactured and bottled for the foreseeable future, and any other products made by the Mexican company will soon disappear from the shelves as well.
As one of the most well-known Mexican alcohol brands in the world, Corona is currently sold to more than 180 countries across the planet. Advice and requirements differ from nation to nation, and while beer production has been allowed to continue unabated in much of Europe and the United States of America, Mexico has decided to follow a different route. It will hurt the company financially in the short-term, but Grupo Modelo hasn't yet given up hope that the decision will be relaxed or reversed in the near future. In a statement, they confirmed that while they would respect the decision and cease production as asked, they believed that beer should be classed as an agro-industrial product, and should, therefore, be exempt from the order. They have a plan in place to resume production at a moment's notice, with 25% of their staff still able to come into their factories and oversee the process. The company currently owns and operates eleven breweries and processing centers across Mexico, and so what this means for the remaining 75% of their workforce remains to be seen.
The move is part of an accelerated program of closures and suspensions by the Mexican government, which faced accusations of not taking the problem seriously enough during the early weeks of the spread of COVID-19. As recently as March 19th, President Andres Manuel Lopez Obrador remained firmly opposed to the idea of a shutdown and proclaimed that business would continue as normal. In his eyes, any shutdown would disproportionately harm the poor, and also affect the mental health of the whole nation. Back then, the country had less than two hundred confirmed cases and only one death. The days that followed revealed that the problem was far worse than many initially feared – a pattern that's been reflected in almost every major nation in the world.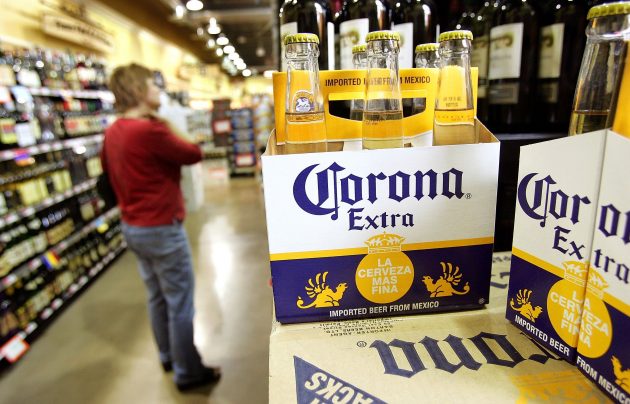 By the end of March, Mexico and its government had changed its tone and its approach completely. A shutdown that was initially expected to last a few months was extended into a further month, and will likely be extended further than that, with gatherings of more than 50 people banned. That's seen the shutdown of all major entertainment complexes, from sports halls to casinos – the latter something of an irony. Mexican themes are hugely popular in the world of online slots. Right now, with people stuck at home all over the world, online slots are being played by thousands of people, many of whom choose titles like 'Hot Chilli,' 'Aztec Gems,' 'Lucha Legends,' and 'Esqueleto Mariachi' and the most popular games launched in April 2020. While people on the internet enjoy online slots that celebrate the sights, sounds, and traditions of Mexico, its people cannot play similar games in their own casinos. The lockdown may even become tighter in the days and weeks to come. If the current stance doesn't bring the spread of the virus under control, gatherings of any kind might be restricted as they have been in Italy, Spain, and the United Kingdom.
Because many of the measures that have been introduced so far are voluntary, there have still been widespread reports of mass gathering happens in breach of the official advice, even though there are fewer venues for people to gather together. With no official enforcement or penalties handed out by the state, it's fallen upon local governments to decide how they wish to enforce the restrictions – if they choose to do so at all. Yucatan state, governed by Mauricio Vila, has confirmed that citizens found to be out on the streets together in violation of official advice might be liable for fines or even jail time. In other states, the police are issuing nothing further than a general warning, or are turning a blind eye. The general consensus is that things are likely to get worse before they get better and that further sanctions are inevitable even if the government is inclined to delay them for as long as possible.
While in lockdown, there are very few things that people can do to entertain themselves. Television, movies, board games, and other forms of home entertainment are all becoming more popular, but if your idea of relaxation was sitting down with a bottle of Corona and lime, you're going to have to put that idea on ice for at least a while. There will still be a plentiful supply of the beer in stores until stocks run out though, and so if you're a fan of Corona and you live in Mexico, elsewhere in Latin America, or in fact anywhere else in the world, this might be the right time to head down to your local store and buy as many of the beers as you're permitted to buy. Once it's gone, it's gone, and it might be several months before it's seen again. For Grupo Modelo and the many Mexicans who rely on the company for employment and a salary, that day can't come soon enough.

Follow Sounds and Colours: Facebook / Twitter / Instagram / Mixcloud / Soundcloud / Bandcamp

Subscribe to the Sounds and Colours Newsletter for regular updates, news and competitions bringing the best of Latin American culture direct to your Inbox.
Share: