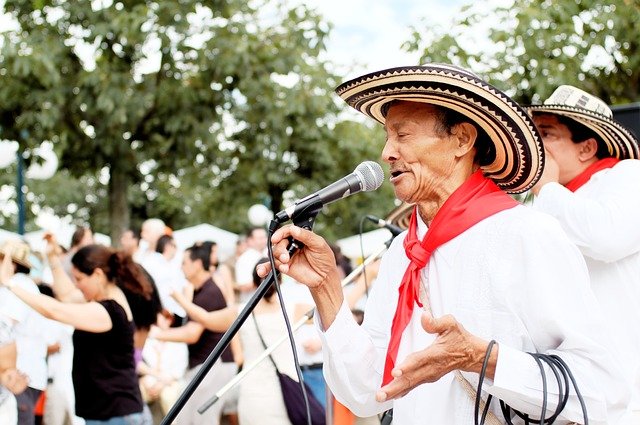 Mistakes To Avoid When Planning To Host An Outdoor Latin Music Event
20 September, 2021
It is often difficult to plan an outdoor event, especially when you are looking for a Latin music theme. There are many things that can go wrong when you're hosting an event outside, but these are the most common mistakes to avoid if you want your event to be successful! Here's what not to do when planning your outdoor Latin music event.
Not booking live entertainment
It's easy to get caught up in the excitement of planning an outdoor Latin music event, especially if you're trying to one-up another event that you've been to before. However, you need to make sure that you book live entertainment for your event, even if it's just a DJ! If you are planning to have a live band at your event, you might have to hire a stage and other equipment to give your event the best chance for success. It will be boring having people sit around and do nothing at your event, so consider hiring someone to play Latin music by your bandstand or on the dance floor. Avoid using a DJ who doesn't have a good playlist going on or who has an old-fashioned setup for their equipment. If you have guests at your event having difficulty hearing anything over the loudspeakers, then they're going to be annoyed and leave. It's also a good idea to avoid having a DJ who only has Latin music from the 1980s playing at your event!
Hosting your event on a holiday weekend
One of the most important things to think about when you are planning your outdoor Latin music event is to avoid hosting it on a holiday weekend. If you're going to have a Latin music theme, then avoiding a holiday weekend will help you have more traffic at your event. You can't take advantage of that time slot if there are other events happening nearby that everyone will be going to instead.
Limiting the guest list
It's easy to think that you should limit the guestlist for your outdoor Latin music event, but this is one of the worst mistakes you can make. If you want to have a successful event, then it's important to allow as many people as possible to come to it. You'll have a lot more people show up if they know that there are limited tickets available and the event will have a great atmosphere with so many different people there.
Weather concerns
Weather can play a big role in the success of your outdoor Latin music event, especially if you're hosting it on a holiday weekend. This is because weather forecasts aren't always accurate, and if there ends up being a heavy downpour or high wind speeds then guests won't be able to walk around freely. It's vital that you have a backup plan in case of bad weather, such as extending the event to run into the evening hours or moving it into an indoor venue.
Choosing a venue that won't look good on social media
You don't want your event to look terrible when people post photos of it online! Remember to consider how your outdoor Latin music event will look when you're choosing your venue. Ensure that there are plenty of places for people to stand around, and make sure that there aren't too many poles or other objects in the way of their views.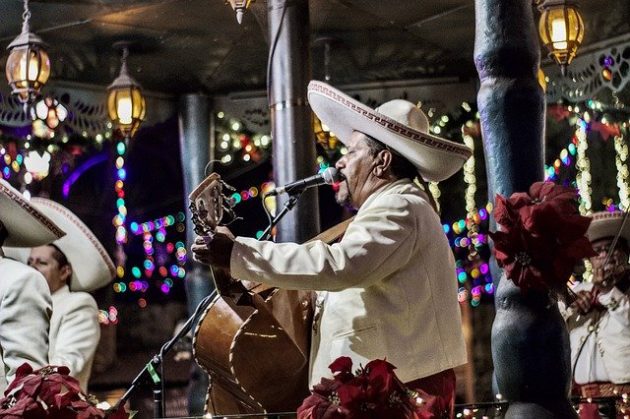 Not considering the time of the event
It's a good idea to plan your outdoor Latin music event during the day to ensure that people can enjoy it. You want guests to be able to take photos and enjoy the time they have at your event instead of being in their dark hotel rooms with no windows! If you're holding your event during the evening, then it's important that you provide enough lighting so people can see what's going on. People also won't be able to take photos if they can't see anything!
Not checking how far an event is from other events
Last but certainly not least, consider how far your outdoor Latin music event is from other events happening nearby. It's best if your event isn't too close because this will result in fewer people coming. If your event is far from other events, then it will be easier to stand out and have a good amount of guests attending. It's also important if you find that the venue is far from where most people are staying because it might not be worth their time to travel so far just for your event!
It's important to think about the event like a puzzle, taking all of these different factors into consideration when planning it. You want your outdoor Latin music event to be memorable and well-received by attendees, don't make any mistakes that will ruin this for you!

Follow Sounds and Colours: Facebook / Twitter / Instagram / Mixcloud / Soundcloud / Bandcamp

Subscribe to the Sounds and Colours Newsletter for regular updates, news and competitions bringing the best of Latin American culture direct to your Inbox.
Share: