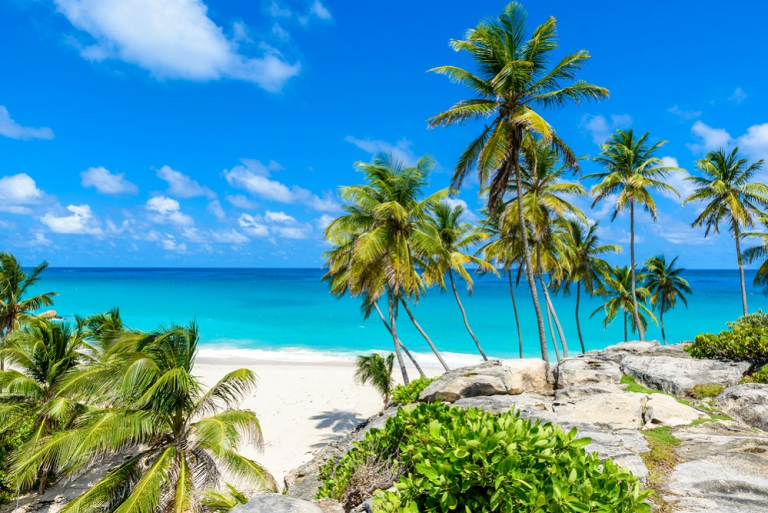 Movies Filmed in the Caribbean
22 February, 2021
The Caribbean is an absolutely stunning backdrop filled with sunshine and clear blue skies with crystal waters and white sands. It is no wonder it is such a popular location for tourists and locals alike. It also makes the perfect film set for many different reasons, and many people do not realise just how many colossal cinema blockbusters were actually filmed in this idyllic location. From casino heists like Kate Bosworth in the movie 21 to horror, romance, and more, here are some of the most memorable films you may not realise were actually filmed in the Caribbean.
Dr No
The luxury and splendour of Jamaica suit 007 perfectly, and in the movie Dr No, which is the first outing for our famous spy, the hero travels to investigate the murder of one of his fellow agents in Jamaica. No one can forget the most iconic scene where Harley rider walks out of the ocean in the fantastic white bikini, and this takes place at the Laughing Waters Beach with the glorious setting behind it of the Dunn River Falls. The Caribbean proved a popular location for our secret agent as there are also scenes shot there for the movies Die Another Day, Live and Let Die, Goldeneye, Casino Royale, Thunderball and Licence to Kill.
Splash
Featuring mermaids, the 1984 box office smash also stars Tom Hanks as our leading man in this romantic comedy. The action is set at Gorda Cay in the Bahamas, and this site has some impressive history. It was once used for drug runners and bootleggers, thankfully all illegal activity has now been curtailed, and it forms the home of a port for one of the Disney cruise liners.
The Silence of the Lambs
Not many people realise that there is Caribbean magic in the Silence of the Lambs, but if you remember, when Hannibal Lecter retires near the end of the movie, he actually heads to South Bimini in the Bahamas, and all of those scenes were actually shot on location. We have to agree that this would make something of a perfect retirement home, and don't blame him at all, but we really won't be headed there if there's any chance Hannibal Lecter is anywhere nearby.
The Shawshank Redemption
So many people rate the Shawshank redemption as one of the best movies of all times, and it really is a masterpiece. Obviously, the majority of the action is filmed inside the grotty Shawshank prison, but towards the end, there are actually scenes on the shores of Mexico which were actually filmed in the US Virgin Islands on the coast of St Croix at Sandy point. This is well known as being a turtle hatching ground.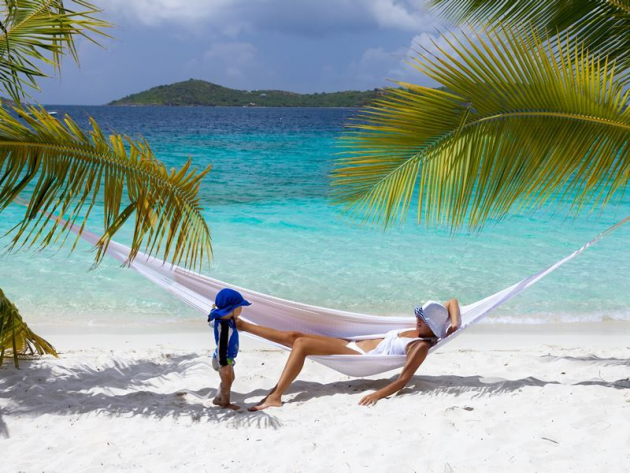 Jurassic Park
Jurassic Park has a fictional setting, and this is the Isla Nublar which is supposed to be located not far off the coast of Costa Rica. As this does not exist, it was agreed that Kauai in Hawaii would be the backdrop for the movie. However, Mother Nature had other ideas and sent hurricane Iniki to hamper the process, meaning several scenes were actually shot in the Dominican Republic at the Chavon River. Thankfully, all was not lost as some were in the end captured in Costa Rica.
Cocktail
A romantic comedy featuring Tom Cruise and known the world over as being something of a hideous flop. However, despite the rather unfortunate credit of two Golden Raspberry awards to its name for worst screenplay and worst picture, it has to be said that the backdrop was stunning as it was filmed in Jamaica. There were various locations picked along the North Shore, and these included real holiday resorts such as Sandals Royal Plantation and Dragon Bay Beach. All was not lost as it did appeal to a teenage population of young girls who were madly in love with the leading man. 
Pirates of the Caribbean
It should come as no surprise that much of the footage for Pirates of the Caribbean was actually shot on location. There is more than one film in the series, and all feature actual location footage from the likes of the Grenadines to Puerto Rico and Saint Vincent to Dominica. If ever there was a series of films that made us want to be Pirates, this is it, especially if Johnny Depp is onboard your ship. The films were hugely successful and also featured Keira Knightley and Orlando Bloom, among many other big household name actors and actresses.
In Conclusion
There are plenty of other films that have used the Caribbean and the stunning scenery that it has to offer as a backdrop for their movies, but these are some of the best well known. Because this is a large archipelago of islands, there are certainly plenty of different destinations that directors and producers can choose when it comes to staging their movie in precisely the way they want. The Caribbean has a size of over 1.06 million square miles, most of which can be found between South America and North America. It is a climate area that is famous for plenty of sunshine, and it is almost impossible to go there and not see any. There are rainy seasons, but these can easily be avoided, and it does make a dream holiday destination for many people. Once global travel restrictions are lifted, there is no doubt that this will continue to be a popular choice for Hollywood producers.

Follow Sounds and Colours: Facebook / Twitter / Instagram / Mixcloud / Soundcloud / Bandcamp

Subscribe to the Sounds and Colours Newsletter for regular updates, news and competitions bringing the best of Latin American culture direct to your Inbox.
Share: