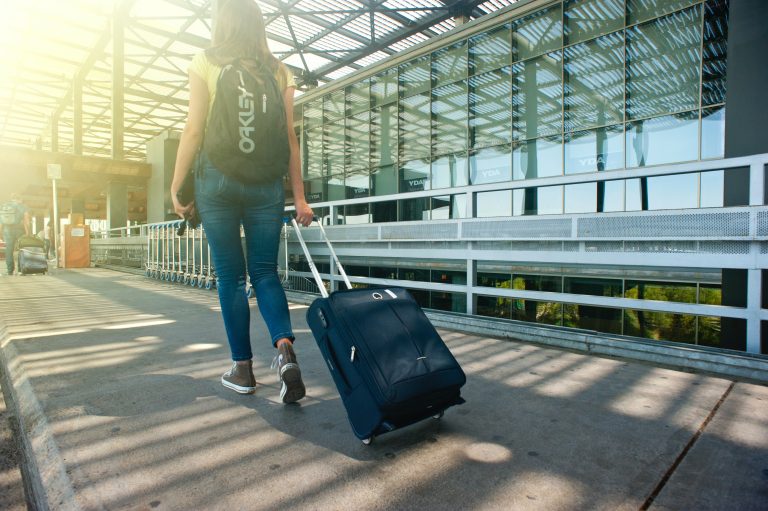 Moving from Brazil to the UK
13 January, 2023
Brazil is recognised for its vibrant culture, lush beaches, and thriving economy. Nonetheless, it's not devoid of issues like rampant crime rates and sociopolitical distress. For these reasons, Brazilians often regard countries like the UK as "safe havens".
This article will describe the process for moving to the UK from Brazil so that you can make a more informed decision.


Entering the UK from Brazil (Brazil to UK Distance)
Even when pastures may not necessarily be much greener on the other side of the Atlantic, the UK has enjoyed a reputation of being a relatively solid and stable destination, at least when compared to most other countries around the globe.


With that said, flying from Brazil to the UK is a tedious process that takes an average of 10 hours (often with 1 or 2 stops in between), spanning a distance of over 8,961 km. Judging from those numbers alone, just arriving in the UK is quite an accomplishment in itself.
However, the most burdensome aspect of moving from Brazil to the UK concerns all the legal steps you may need to take beforehand. For a much better analysis of your particular case, you should probably consult an immigration advisor.


Can a Brazilian Travel to the UK Without Visa? For How Long?
As a Brazilian, you can enter the UK without a visa for tourism and business affairs as long as you don't exceed the 180-day limit.
You might still have to show the UK border control staff that:
You can financially support yourself and your accompanying dependents during your stay
You're only visiting the country and are not seeking to stay for more than 180 days
You have adequate accommodation (hotel booking or invitation letter)
You carry enough money to pay for your return trip


While you are in the UK as a tourist or visitor, you won't be permitted to undertake any work for a UK company or self-employed person, claim benefits, or marry/register a civil partnership.
What is the ETA?
ETA UK (or Electronic Travel Authorisation UK) is an entry permit the UK Government plans to implement for visa-exempt travellers. According to publicly available information, the form would be filled in online, without the need to visit a UK consulate or embassy in Brazil.
The ETA is not set to be a visa or a replacement for one. Furthermore, its requirements would be minimal, and processing times should not surpass the 3-business-day window.
What Visas Can I Apply for as a Brazilian?
If you are considering staying in the UK for more than 180 days, you'd need to apply for a visa corresponding to your specific situation.
UK visas are issued for a variety of purposes. As of this writing, these are some examples of available visas for people wishing to move from Brazil to the UK:
Work visa – Skilled Worker visa, Health and Care Worker visa, Scale-up Worker visa, High Potential Individual (HPI) visa, International Sportsperson visa, Minister of Religion (T2) visa, Charity Worker visa, Creative Worker visa, etc.
Family visa – For parents, children, spouses/partners, etc
Student visa – For those coming to study
Business visa – Startup visa and Innovator visa
Ancestry visa – For those with ancestral ties to the UK
Some work and business visas require you to be sponsored by a sponsor licence holder or endorsing body. Also, as of this moment, only entrepreneurs with proven innovative business ideas have access to business visa programmes. In the wake of Brexit, regular investor and entrepreneur visa routes have been closed until further notice.
What General Requirements do Brazilians Have to Meet to Apply for a UK Visa?
Regardless of your visa route, you ought to fulfil several conditions apart from those specific to your application. As a general rule, they are as follows:


You must have a valid passport or ID document that reveals your identity and nationality
You must prove you have at least a B2-level knowledge of English. This can be demonstrated by passing a Secure English Language Test (SELT) from eligible providers or showing you have a university degree taught in the English language
You need to bring evidence indicating that you have enough funds to sustain yourself during your stay (e.g., bank statements, payslips, etc.)
When Should I Apply for a UK Visa as a Brazilian?
The earliest you may apply for a visa will depend on your circumstance. In general, these are the timeframes you should be looking for:
3 months before the date your employment begins (applicable for the majority of work visas)
6 months prior to your course start date if you are requesting a Student or Child Student visa
Decision times will vary significantly between the different visa types. Depending on the visa you apply for, you could expect to wait anywhere from 3 to 24+ weeks before getting a response from UKVI. Typically, family visas tend to take the longest.
How Much Do I Have to Pay for a UK Visa?
Visa fees can be consulted on the respective GOV.UK webpage. We cannot make out a reliable average because they can range from a few hundred to thousands of pounds.
The differences in fees between visas can be quite staggering. To give a general idea, the USD amount for a Student Visa is roughly $459 (or the equivalent in pounds sterling), while a Spouse/Partner visa hovers around the $1950 area, not including the extras for each dependent.
Apart from the visa fee, you may have to pay a healthcare surcharge, as well as other expenses (such as shipping fees).
How Long Can Brazilians Stay in the UK? Could Brazilians Stay in the UK Permanently?
Brazilians can stay in the UK for the period stipulated in their approved visas, sometimes with the possibility of asking for an extension.
Moreover, some of the visa categories mentioned above may qualify you for permanent residence (known as "indefinite leave to remain" or ILR), while others can only serve as entry routes. For example, a Study Visa, by itself, would not earn you the right to apply for indefinite leave to remain in the UK, though you could potentially switch to an eligible Work visa down the road.
Requirements for ILR
To apply for indefinite leave to remain, you should prove, among other things, that:
You stayed in the UK on an eligible visa
You fulfilled the continuous residence condition for ILR (usually five years with few absences).
You have the necessary income (whenever applicable) or means to support yourself
You passed the "Life in the UK" test and have sufficient knowledge of the English language (people below 18 or above 65 years of age are exempt)
You have no criminal convictions or open investigations for grave offences
When reckoning your qualifying residence period for ILR, the immigration officer will not include your time on a Student visa or certain work visas (at least if you opt for the 5-year route) but will only consider your residence period after the visa leading to ILR was approved.
To illustrate, if you entered the UK on a Student visa and later switched to a Skilled Worker visa, you can only apply after 5 years of uninterrupted residence in the UK on that last visa.
Indefinite leave to remain is your first step towards obtaining British citizenship and, subsequently, the British passport (regarded among the 10 best in the world).

Follow Sounds and Colours: Facebook / Twitter / Instagram / Mixcloud / Soundcloud / Bandcamp

Subscribe to the Sounds and Colours Newsletter for regular updates, news and competitions bringing the best of Latin American culture direct to your Inbox.
Share: