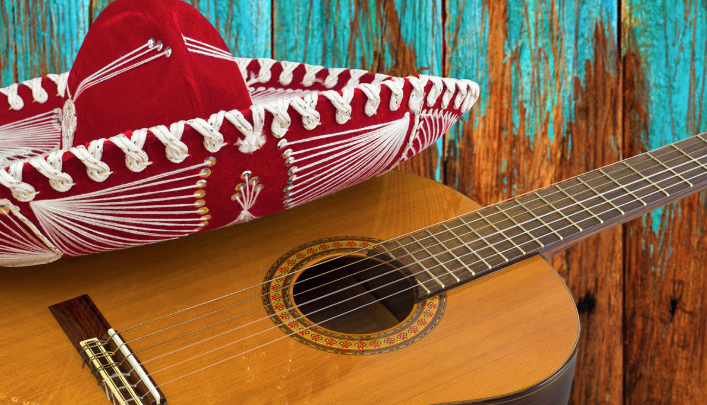 Music of Latin America – Past and Present
23 December, 2019
Music of different countries and languages are distinct, and one such distinct genre is that of Latin America. The term indicates counties where the language is Romance or Spanish. These are not only confined to Spain but also to the Americas, the Caribbean south of the US, etc.
History
If the origins of this genre are traced back, it would be seen that it was what the slaves brought to America, especially when they were transported here or when they were brought along with European settlers. It also became something that the indigenous people contributed too in this part of America. Due to the wide expanse or cultural variety that this language encompasses, there are different styles that are subcategories here such as bossa, bachata, cumbia, rumba, salsa, merengue, nova, tango, samba, son and others. In the 20th century, there have been several variants introduced such as reggaeton, hip-hop, jazz, rock and pop of this language among Latin American communities. Here is a guide to the history of music.
Geographical Influences
There is much influence of Spanish as well as Portuguese in the language of people in this part of the US. The regions where this is distinct are Caribbean territories, Francophone countries and other parts of South America. The styles of Latin America are most popular among Tejano and salsa. The origins or reason for concentration in these regions is the conquests carried out here by Portuguese and Spanish communities as early as the 16th century. At such a time European settlers brought in their music as well. Hence, these regions in the US have predominant flavours of such languages as well as French.
Latest Happenings
Contemporary pop has emerged in Latin songs in the recent decade. It remains a potent force in many commercials in the county. Among hot selling albums and singles, the entries created in the Spanish language have entered the countrywide Hot 100 list. The number of entries also increased, from two to four in number to 19. Today many veterans of the English language are trying to collaborate with artists of this language and region, and there are many veterans who have established themselves in A&R in the industry of Latin music. Streaming boost has also become high for this segment, a reason for which others are also looking to cash in with this language and associated styles and tunes.
Today, most people like to download songs as much as they like to find their popular tunes in the backdrop of their favourite slot machines. You can even find salsa inspired slots and titles at several online casinos. If you are looking to try such titles for fun, look up 7 Reels casino review – free slots for fun.
Experts point out that. Latin music is veering towards pop these days. Urban styles such as trap and reggaeton are in, and they seem to be racking up the online streaming as well as labels that are following the money trail.
Top Latin American Music Legends
For those who are studying the styles of music of this region and those who created it, here are some names whose music cannot be missed:
Tito Puente was born in the 1920s and raised in New York by parents of Puerto Rico origin; he is called King of Timbales and his creations for salsa and Latin jazz cannot be missed. His presentations and arrangements are what lend the percussion and made it important for dances like salsa and mambo. His career spanned a total of 50 years.
Celia Cruz is another name, known for her vivacious charms as well as a powerful voice; she was deemed Queen of Salsa. The unique rhythm of her creations is what made this songstress reputed. She hailed from the Caribbean and is one of the notable female performers of the 20th century. Her solo career was fruitful with five Grammys and 70 albums to her credit.
Carlos Gardel is preserved by UNESCO as a memory of the world, and his voice is hailed iconic for Argentine songs including tango. He is considered an actor, performer and composer, having several musicals and songs to his credit. He made 800 and more recordings and was part of 11 films as well.
With a variety in culture and background, these icons and others have made Latin American music rich and unique, and their styles are still imbibed in the modern compositions as well.

Follow Sounds and Colours: Facebook / Twitter / Instagram / Mixcloud / Soundcloud / Bandcamp

Subscribe to the Sounds and Colours Newsletter for regular updates, news and competitions bringing the best of Latin American culture direct to your Inbox.
Share: