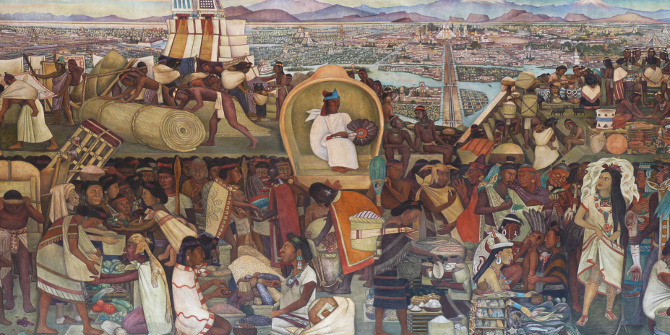 Must-Read Latin American Authors of the 20th Century
15 July, 2022
Literature is not just an opening to a world of fantasy and culture but is also an interpretation and criticism of our daily mundane life enhanced through writing. Reading and enjoying literature allow us to understand and get better guidance on life's journey. You can play free online slots no download as well or study something new to know, how this world works. Though we all have read many books in our lifetime, let's face it, we mostly know only American or European authors. Some authors from other parts of the world come only into the limelight when their books go viral, while most others are easily forgotten or overlooked.
Latin American authors fall into the same category even though it is full of unique literary talents. Many novel winners left a strong mark on contemporary literature, which we will discuss today.
The Marks Left by Latin American Literature
It was not until the late 60s and early 70s that the world experienced the literary boom by Latin American authors, which it took by storm. The seamless transition of English and Spanish in their books gives them a unique flavor most writers cannot match. Who are these tremendous literary geniuses? Why have they captivated their readers with their weaving of words, even from a totally different culture? Let's find out.
Jorge Luis Borges from Argentina – 1899-1986
Even though Borges was long before the literary boom of Latin American authors, he is known as the Godfather among them. He once said, "I have always imagined that Paradise will be a kind of library," which he got in his life. In his later years, he became the director of the National Library of Argentina due to his work.
He was primarily known for his short stories, while he also dabbled in poetry and public speaking because he was fluent in 5 languages. A few of his most famous books and works are Fictions, Labyrinths, and The Aleph, among others.
Rudolfo Anaya from Mexico – 1937-2020
The guy who made the Chicano culture mainstream with his extraordinary novel Bless Me, Ultima. The book was lauded as avant-garde and impressive because it dove deep into the identity of Chicano culture and brought it to the world. This literary work made the Chicano culture the cannon of American writing and media since then.
Anaya did not just write novels but books for young kids, some of which are The Farolitos of Christmas and La Llorona: The Crying Woman.
Gabriel Garcia Marquez from Colombia – 1927-2014
Gabriel Garcia Marquez is most known for his book One Hundred Years of Solitude, which is lauded as one of the most significant portrayals of the Spanish language. The book is often praised as the first literature book since the book of genesis in some circles.
The book One Hundred Years of Solitude depicts a family's journey by portraying seven generations and their endeavors. Surprisingly, each page of the book is a gem, which can be strange, chilling, hilarious, or even melancholy pulling the reader in at every new page.
Mario Vargas Llosa from Peru – Born in 1936
Winning the Nobel Prize for Literature in 2010, Mario is one of the few members of the Latin American boom in recent times. His novels got great recognition like The city and the Dogs, The Party of the Goat, and the Green House. He has also been in the spotlight for his books, his controversial life, and running for President. He was unsuccessful in his attempt in 1990.
The Party of the Goat was brought to the big screen, which tells about Dominican dictator Rafael Leonidas Trujillo who brutally killed three sisters, the butterflies, who stood against his regime. The Green House is about a fictional town at the edge of amazon forests, in which a greenhouse is built on the outskirts of the city and is well known for its sex sale. The book plays around the sex and many other scenarios depicting a tug of war between innocence and corruption.
Octavio Paz from Mexico – 1914-1998
The way Octavio Paz expressed the soul of Mexicans, no one had done the same way before him, bringing the intricate mixture of Mexican culture to the world. He was a poet and an essayist who won the Nobel prize for literature in 1990 and was also an ambassador for Mexico in India. In one of his notable obituaries, his career "helped define modern poetry and the Mexican personality."
He compiled the actuality of the Mexican soul with the collection of his essays in his book The Labyrinth of Solitude which explored the Mexican identity at the deepest level. This, in hindsight, couldn't have been possible without his grandfather, as he was the owner of a vast library filled to the brim with Mexican and European literature. His love of books and such an extensive collection at his disposal made him a published writer in his teens.
Pablo Neruda from Chile – 1904-1973
It should be a crime that the "Poet of Love" needed to change his name from Ricardo Eliecer Neftali Reyes Basoalto to Pablo Neruda to avoid problems from his family. Pablo's family disapproved of him being a poet, and, to their surprise, he won the Nobel Prize in Literature in 1971. This acclaim also led him to hold many diplomatic posts in different parts of the world after that. Pablo was known as the poet who sang to readers and was one of the most influential poets of the 20th century.
His most famous works are Twilight, Twenty Love Poems, and a Song of Despair, while Residence on Earth was instrumental in winning him the Nobel Prize. Residence on Earth was written and compiled over two decades, published initially in 3 volumes, and undoubtedly became his poetic masterpiece. Most of these poems he wrote in his diplomatic posts shared his incredible experiences with the rest of the world. His work in General Sing Pablo expertly reflects the cosmogony of the Americans in a more humorous tone with a tinge of love in it.
Julio Cortázar from Argentina – 1914-1984
One of the so-called founders of the Latin American Boom, Julio was aptly known as the 'modern master of the short story making Latin American literature known to the world.
His famous novel Hopscotch (1963) was very well received even though it followed two different chapter sequences in the same book. This book was an anti-novel, and Julio loved to play with the emotions and focus of the reader aptly.
Isabel Allende from Chile – Born 1942
Isabel was born in Peru, where her father was deputed as the second secretary in the Chilean embassy. Her initial career was as a journalist, but she had to leave the country when Augusto Pinochet killed her uncle and set up a dictatorship in Chile. She then turned to write near 40 and published her first book, The House of the Spirits, which has sold 56 million copies worldwide. The novel revolved around magical themes portraying the seven generations of the Trueba family and their plight at the hands of the Pinochet dictatorship.
Most of her books depict the harsh lives that Latin people face in different scenarios and other countries. Her understanding of latinidad and its complexities helped her present them to the world and shed a totally different light on them. Even her book the Soul of a Women is a memoir of her feminist struggles.
Miguel Asturias from Guatemala – 1899-1974
Most of Miguel's work highlights his interest in the Mayan folklore, which all started in 1924 when after translating a Mayan text, he fell in love with it. The sacred text was called the Popol Vuh, a great inspiration for his book The Legends of Guatemala.
He is also most famous for his other work called El señor Presidente (1946), also known as Mr. President, showing a high political inclination. Mr. President implicated the Guatemalan dictatorship and its oppressive regime and policies. The novel represents how a dictatorship can fester corruption and absolute truth by his hand while everything else is false.
Gabriela Mistral from Chile – 1889-1957
Gabriela is the only female Latin American writer to win a Nobel Prize in Literature, Lucila Godoy Alcayaga being her maiden name. She was also known for her strong feminist views and for being a renowned educator. Most of her work used colloquial language, which she used more often in her writing than formal speech. During her teaching years, she had the honors of Pablo Neruda studying as a student when she was the Head of a local school in Temuco.
Her poetry spans strong themes of love, sorrow, betrayal, and Latin American Identity, primarily due to her fiancé committing suicide in 1909. She made history when she published her collection of poems, Sonnets of Death, in 1914, as this was the first time someone so profoundly depicted motifs of life and death in Latin American Literature. Furthermore, her recognition of her work came in the shape of being the face of 5,000 Chilean bank notes.
Carlos Fuentes from Mexico – 1928-2012
"One of the most admired writers in the Spanish-speaking world" and one of the most favorite Mexican authors of his time. His rich experiences came from moving around different capitals of South American countries with his diplomat parents. This experience showed in his writing, as he was keenly critical of different south American views. No wonder he was celebrated as one of the most prolific writers of Latin American history.
Even though he pursued diplomatic dreams like his parents, he fully embraced his literary side ever since his novel Where the Air Is Clear succeeded. He continued his success with other books and stories such as The Old Gringo, The Death of Artemio Cruz, and Terra Nostra, which are now translated into 24 languages. His novels used a lot of cultural references making him a fantastic start for readers who love to soak up Mexican and Latin American culture. Most of his work can easily be categorized as avant-garde and complex writing style.
Esmeralda Santiago from Puerto Rico – Born 1948
Esmeralda Santiago is most famous for her memoirs. She lovingly portrays Puerto Rican culture and countryside with a fantastic collection of images, the trauma of immigration, and much more confusion and heartbreaks in her life. She masterfully crafts tales from her experiences from immigration to not feeling welcomed in her young adult life.
When I Was Puerto Rican is about her use of the imagination of Hispanic literature with thematic imagery about being a Puerto Rican and life in its countryside. In Almost a Woman, she explores her cultural shock and traumatic experiences immigrating to the USA. In the early days of her immigration, she felt the loss as her previous experiences and worldview were so different from people living around her. In her later years, she recollects her early years in her book The Turkish Lover, which is riddled with excellent memoirs of love, hate, betrayal, and confusion.
Julia Alvarez, Dominic Republic – Born 1950
Her first book, How the Garcia Girls Lost Their Accents, is a fantastic read as it dives deep into Latin American immigration to other countries. She explored difficult questions like how can we quickly become Americans without losing our cultural heritage? Similarly, is losing our accent okay if we don't accidentally lose our identity? The book has been used universally by Latinos who seek fame and fortune in new countries and are always afraid they might become something all too different. Her writings have ever been evolving to assimilate everchanging trends in the world to let her readers feel even more welcome.
Ending Note
Literature is a doorway to new experiences and insights into things you haven't physically experienced yourself. It becomes more profound if you read literature from other languages that may open your mind up to the views of others. Not everyone is the same or has the same views as you, so reading literature in other languages can help you be more accepting of other cultures. What is a better way to learn this rather than by reading amazing authors like some of the greatest Latin American literary heroes?

Follow Sounds and Colours: Facebook / Twitter / Instagram / Mixcloud / Soundcloud / Bandcamp

Subscribe to the Sounds and Colours Newsletter for regular updates, news and competitions bringing the best of Latin American culture direct to your Inbox.
Share: