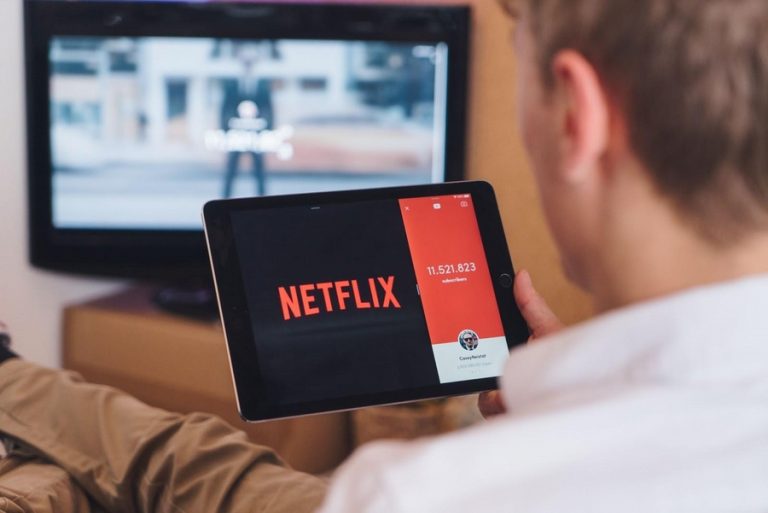 Netflix Devised A New Way For Password Sharing In Latin America By Charging For Additional 'Homes'
26 September, 2022
In five Latin American countries, Netflix has implemented a new system that allows users to share accounts and, as a result, a new method to prevent users from revealing their passwords. If you reside in Latin America and you do not have an account to watch some of the recommendation for best Netflix movies in 2022, there is a solution for you.
Users in El Salvador, the Dominican Republic, Argentina, Guatemala, and Honduras will be required to pay for additional "homes" beginning on the 22nd of August, 2022. This is if they wish to access the streaming service outside of their primary property for a time that is more than a brief vacation.
According to studies conducted by Netflix, more than one hundred million homes make use of accounts that belong to them but are owned by someone else. Moreover, according to Netflix, the sharing of passwords is one of the primary factors contributing to the slow growth of the company's customer base.
After suffering a loss of 200,000 clients in the preceding quarter, the company forecasted that it will suffer another loss of 2 million clients during the second period of the current fiscal year. Over the course of this year, the share price of the company has decreased by more than 65%. This decline can be attributed to the growing anxiety among investors regarding the health of the streaming industry.
A notably high rate of password sharing has been observed in Latin America, which is where Netflix is currently running its first two tests to determine whether or not customers will pay for access. The firm is attempting to restrict sharing without unfairly penalizing customers who already pay for Netflix or driving viewers away from the service. Because this initiative has, at times, been characterized as a crackdown, some customers are concerned that they would lose access to their account as a result of this endeavor.
Even if they are out of town or traveling to a different location, Netflix subscribers may watch shows and movies on the go using their mobile devices such as smartphones and tablets. However, if they wish to stream on a TV, they will only be able to watch Netflix without being charged any additional fees for two weeks if they are away from their principal address.
In addition, they are only allowed one free streaming session at a single location. Netflix will offer a user whether they would like to add a residence for an extra price per month after the initial two weeks of free access have passed or if the user returns to a location where they have previously reached their free access limit for the service.
Subscribers using the basic tier can add one additional home, standard subscribers can add up to two other homes, and premium subscribers can add up to three different homes. Netflix claims that it can identify homes based on information such as IP addresses, device IDs, and account activity.
However, the company advises users to ensure that all of their devices are connected to the same internet connection and that they are not using a virtual private network (VPN) or a proxy service. This is in case Netflix's system incorrectly assumes that the viewer is not at their primary residence.
In addition, the organization will make it possible for members to quit paying for an additional home whenever they like and to switch out their additional home up to three times every six months.
Netflix reported earlier this year that it had lost almost 200,000 customers in the first quarter of 2022 due to the increased amount of account sharing and more intense competition. According to Bloomberg, the practice of exchanging passwords has been especially prevalent in Latin America, which is probably why the company is conducting tests of new features designed to discourage activity in the region.
How Netflix Detects Password Sharing in Homes
Netflix makes use of data such as Internet Protocol (IP) addresses, device identifiers, and activity on accounts. If you notice a notification saying that too many houses are utilizing your account while using a device inside your included home, you can:
Ensure the device uses the same internet connection as other devices in the house and does not use a proxy, VPN, or unblocker service.
What are the Charges for Password Sharing?
Netflix's new pricing change will soon have users paying more for password-sharing. The company is now allowing customers to buy "additional homes" for $2.99 per month, which will let up to four people use the same account. This change comes as a result of people sharing their Netflix passwords with others outside of their household, which has become a common practice.
As per the announcement by Netflix, the price of the service in Argentina will be 219 Pesos per month per home, while the price in the Dominican Republic and Honduras will be $3 per month per home.
While some may see this as a way to prevent people from sharing their passwords, it could also result in users cancelling their subscriptions altogether. After all, why would someone pay for an additional home when they can just get someone else to share their password? Netflix may be able to counter this by offering discounts for multiple homes, but only time will tell if this new pricing change will be successful.

Follow Sounds and Colours: Facebook / Twitter / Instagram / Mixcloud / Soundcloud / Bandcamp

Subscribe to the Sounds and Colours Newsletter for regular updates, news and competitions bringing the best of Latin American culture direct to your Inbox.
Share: