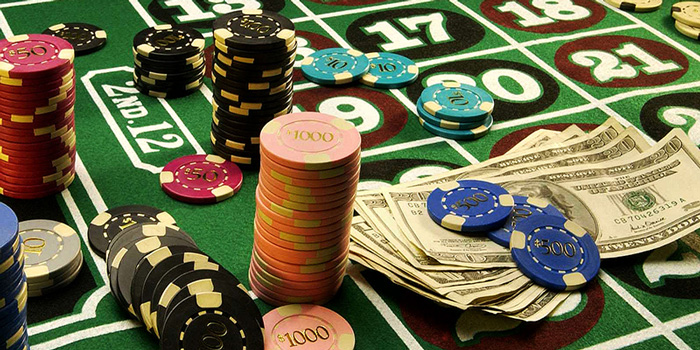 Is Online Gambling Legal in Latin America?
26 August, 2019
South America has a rich gambling history – players can indulge in gambling in one form or another almost anywhere on the continent. In terms of legislation, however, South American nations are notorious for their outdated laws and old-time standards, most of which were established during colonial rule.
Casinos can be found in only nine casinos on the continent, and when it comes to parimutuel betting, it is even more restricted – only four countries have parimutuel facilities; these are dog racing and horse racing facilities.
If you think the land-based gambling landscape looks complex, the online betting industry is even more difficult to understand, though SmartBettingGuide.com is always a very useful site for those in need. At present, Colombia is the only country in Latin America with a fully-regulated online betting market, but this does not mean it is the only country where online gambling flourishes.
Today's article looks into the online gambling landscape in Latin America – in the following lines, you can find information concerning the online gambling market some Latin America countries.
Online Gambling in Colombia
As mentioned above, Colombia is the only country in Latin America with a fully-regulated online gaming market. The first Colombian online gambling license was issued by the Colombian gaming regulator Coljuegos in June 2017. Moreover, the Colombian government allows citizens to gamble on foreign-based gaming sites.
Colombia is in fact so liberal when it comes to online gambling that the country's capital Bogota welcomes an online gambling expo each year.
In November 2017, Coljuegos issued a decree, which essentially authorized live casino games, among which blackjack, baccarat, and roulette. What is more, RNG casino products were allowed as well, and so was online keno. According to experts, this will make the Colombian market more competitive on a global scale. Finally, only licensed online gaming operators will be able to offer live games.
Online Gambling in Brazil
When it comes to gambling legislation, Brazil is really outdated. Land-based gambling is illegal under the Criminal Convention Act (CCA) of 1941, which declares all games of chance illegal. As the Act is so old, it does not hold an opinion on online gambling activities. Still, technically speaking, running an online casino would be illegal, but playing at a foreign-based gambling site would not violate the CCA.
Interestingly, legislators have been trying to legalize at least one form of gambling for many years, and the most notable attempt was the four-year-old proposal called PLS 186/2014. The rejection of the proposal in March 2018 marked a huge setback for regulated online gambling in Brazil.
The PLS 186/2014 proposed the construction of 35 casinos on land, 600,000 electronic gaming terminals, more than 1,000 bingo halls and, most importantly, the regulation of the online gambling market in Brazil.
The fact that there is still no legislation concerning the online gambling market in Brazil does not hinder players' interest, though. According to statistics, more than 100 million Brazilians count as active online gamblers. Further, poker is undergoing a second boom in the country, thanks to partly to football stars like Ronaldo and Neymar Jr., who are sponsored by PokerStars.
Online Gambling in Argentina
Of all Latin America countries, Argentina is perhaps the one with the most complex gambling landscape. The Argentine government has made a number of attempts to outlaw both land-based and online gambling, but since most citizens are avid gamblers, there is practically no way to stop them from betting.
Even though Argentina boasts the highest number of casinos in Latin America – there 80 land-based casinos – Argentine players prefer gaming on the web. The first local online casinos emerged in 2006, but it should be noted that the online gambling market is not regulated on a federal level.
In Argentina, online gaming activities are regulated on provincial level (Argentina consists of 23 provinces and an autonomous area – the city of Buenos Aires).
Online Gambling in Mexico
Online gambling is a gray area in Mexico. When gambling laws were amended in September 2004, online gaming activities, live gambling, and even secure gambling matters were ignored. As a result, there is still no specific legislation regarding online betting.
The lack of regulation does not hinder the prosperity of online gambling in Mexico, which is considered the fastest-growing market in Latin America. Statistically speaking, the Mexican online gambling market generates almost $300 million each year.
While there are Mexican gambling sites, those are unavailable to Mexican citizens. Instead, players can gamble on foreign-based sites, as the government has not yet banned unlicensed foreign operators. Things might change soon, though – the Mexican government plans to block online transactions to gambling sites, which will essentially close the market.
It should be noted that Mexico plans to regulate its online gambling market – a proposal to radically amend the current gambling laws, dating from 1947, was introduced back in 2014. This proposal focuses on establishing a regulatory body to oversee the industry and introduce the first comprehensive online gambling legislations.
While the proposal promises to change gambling in Mexico for the better, it is unlikely to be approved by the end of 2018.

Follow Sounds and Colours: Facebook / Twitter / Instagram / Mixcloud / Soundcloud / Bandcamp

Subscribe to the Sounds and Colours Newsletter for regular updates, news and competitions bringing the best of Latin American culture direct to your Inbox.
Share: